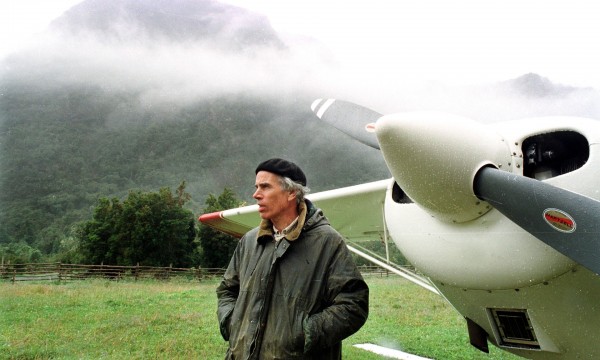 This morning, the world learns that Douglas Tompkins, outdoor adventurer and co-founder of The North Face, has passed away following a kayaking accident in Chile. He was 72 years old.
Tompkins co-founded the North Face in 1966, and Esprit two years later. The North Face started life as a small ski and backpacking retail and mail order operation in San Francisco. However, conservation was where his heart truly belonged and in 1989 he left the business world to concentrate on conservationist efforts.
Through his new venture, Tompkins launched conservation foundations and bought land in Chile in the early 1990s. Tompkins expanded his goal to preserve land and ecosystems by owning more than two million strategically placed acres in Chile and Argentina. Along with his wife Kristine (the former CEO of Patagonia), Tompkins built trails and park infrastructures, as well as collaborating with existing federal preserves to produce turn-key national parks – his goal was to make 12 national parks.
Together, Douglas and Kristine have protected more land than any other private individuals in history.
National Parks are the best expression of social equity that there is. It's like paying our rent for living on the planet.

– Doug Tompkins, Outside Magazine: November 2015
His latest project was the future of Patagonia National Park: a remote 200,000 acres surrounded by unnamed 7,000-foot peaks. His plan was to open a lodge, restaurant, visitor's center and employee housing within the park where visitors could enjoy 38 miles of hiking trails, sightings of an elusive puma, whitewater paddling and organic meals from the restaurant. The park is set to open in 2017.
A passionate advocate for the environment and founder of a business that champions his love of adventure, Tompkins constantly inspired people to appreciate and preserve this beautiful world, live life outdoors and to never stop exploring. He leaves behind a legacy of passion and conservation that will ensure that there are outdoor spaces to be explored for many generations to come.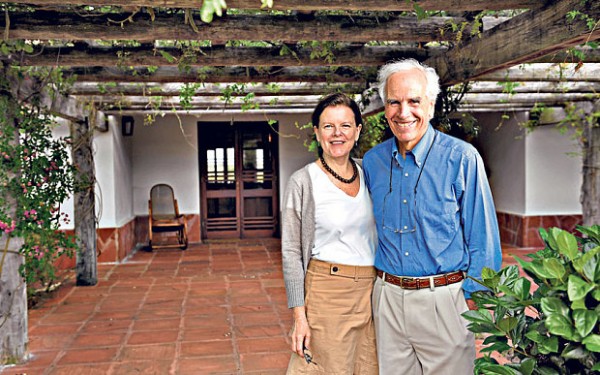 Douglas and wife Kristine
---