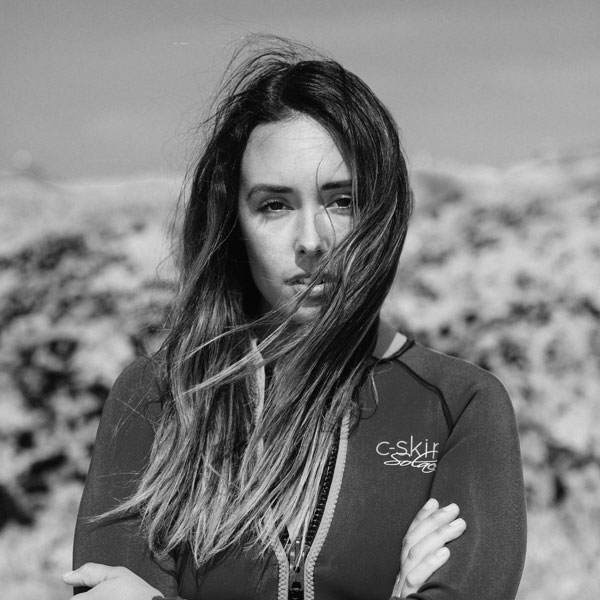 Newquay-born and raised Corinne Evans is living the dream; she frequently jets off to the tropics to surf the turquoise, rides for Fourth Surfboards and is so passionate about getting females involved in surfing that she's set up her own Women's Surf Tour. And if that's not enough, she models, blogs, Instagrams 'n' Tweets – just like any other normal woman in their late 20s right? We caught up with Corinne to talk all things Fourth, travel and surfing adventures.
---
What's in your Fourth quiver at the moment?
5'8 Shank – This board is really responsive, it feels like it wants to go as soon as you pop up. It's one of the best boards I've ever surfed. It's super light weight and goes where ever you want it to go with minimal effort – which is good for me as I am pretty lazy surfer.
5'8 Doofer – This is a great board for when it gets a bit bigger. It's got a bit more volume to it so I can get into the waves a little easier. It's a great board for solid 4ft days. 
You run a women's surf tour across the UK – what would you say to any ladies looking to get into surfing or just try it out?
I would say give surfing a go. I've never taught anyone to surf that hasn't wanted to do it again. There's a famous quote "only a surfer knows the feeling" and it's so true, nothing compares to catching your first wave and riding it to the beach. There are more women than ever surfing so there's not better time to learn than now!
What's your favourite surf destination and wave?
I love surfing in the Maldives, I would go back every year if I could. The waves are super fun and break over coral reef that's full off fish and turtles. One wave in particular stands out for me and that's Jails. It's a right hander that is located in the North Atolls. It's by far my favourite wave to surf.
"nothing compares to catching your first wave and riding it to the beach"
Your most memorable surf? 
Probably my last trip to the Maldives, I was hosting my Girl's Surf Week so I was out sharing the waves with the ladies who had booked onto the week. There were fun 3ft perfect walls coming through… every wave just felt like it when on forever.
Your 3 top tips for women surfers out there?
Tip 1 – Surf all year round and as much as you can. Don't let the cold put you off, just invest in a good wetsuit and kit then get out there. It's the only way you'll improve.
Tip 2 – Make friends with fellow surfer girls. It's so much better surfing with friends and sharing the line up with people you can have a laugh with and share the stoke! 
Tip 3 – Get the right board. Ask around and speak to people who know what they are talking about. Don't be scared to ask your local shaper about what board they think you should be riding. Always be honest with them about your ability. Surfing the wrong board can really hinder your progression in the water. 
Need some inspo? Check out Corinne's surf adventure to Barbados and let the wanderlust commence…

---
More from Surfdome >