Rip Curl Grom Search – Event 2
Saturday 11th of July saw the 2nd Rip Curl Grom Search event of 2015 take place at the beautiful Freshwater West beach, Wales. The competitors were welcomed with sunny skies and waves in the 2-3ft range.
With the surfers checking-in and receiving their free contest tees, the grommets had smiles and the scene was set. It was going to be a highly competitive day with all of the youngsters wanting to make their way to the European finals.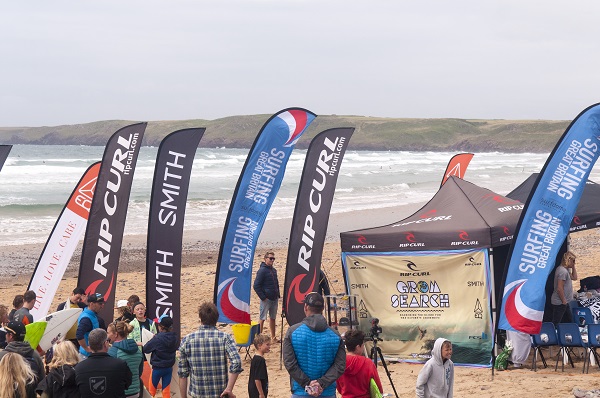 The heats were highly competitive throughout the day and the abundance of such high performance surfing from British juniors was great to see. During the U16 quarter finals, Kit Innes from Bude took off on one of the better waves of the day. With a powerful fin waft throwing buckets of water, he was awarded the Smith Optics manoeuvre of the day.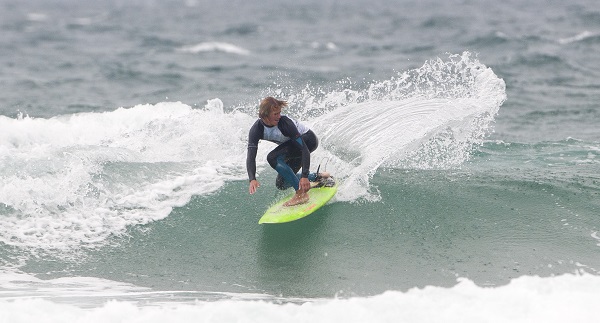 The micro grommets were shredding, with both the boys and girls under-12 divisions being eagerly contested. Bonita Whitelock took the girls event and Thomas Reeves took the top spot for the boys.
Ellie Turner took both the U14 and U16 girls events with fluid, powerful surfing. Her strategy of holding back and selecting the best set waves with aggressive carving manoeuvres and roundhouse turns had the judges rewarding her with big scores. Welsh surfer Seth Morris took the U14 boy's final, with home town advantage proving too much for other competitors.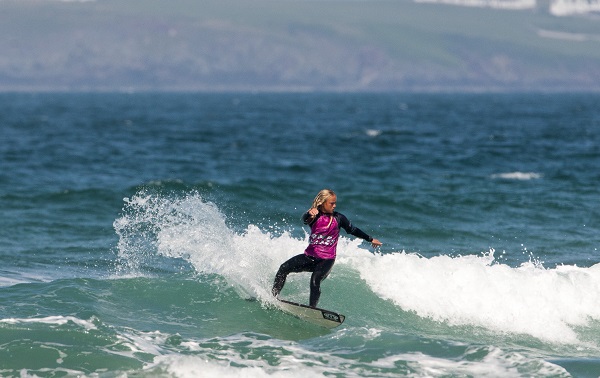 The last final to be played out was the U16s and it did not disappoint. All four competitors stepped up to the plate and put on a show for the spectators on the beach. Patrick Langdon-Dark combined his knowledge of the break with critical surfing in the pocket to narrowly take the number one spot.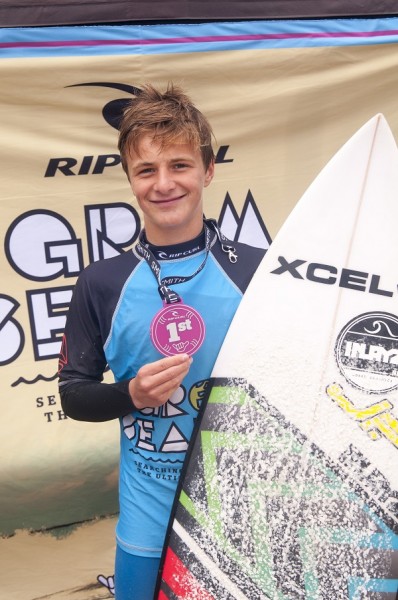 The winning grommets were rewarded for their endeavours with prizes including the Rip Curl Search GPS Watch and Smith Sunnies.
The spotlight now heads to Watergate Bay for the final stop of the UK Grom Search. Ellie Turner  has already bagged herself a spot in the European finals and the other age groups are extremely close, so we are expecting see a true showdown in Newquay.
Rip Curl Grom Search Wales from Surfing GB on Vimeo.
Full results:
Under 16 Boy's
1st – Patrick Langdon-Dark
2nd – Leo Reeves
3rd – Kit Innes
4th – Cieran Hughes
Under 16 Girl's
1st – Ellie Turner
2nd – Niamh Mathias
3rd – Bethan lewis
4th – Bonita Whitelock
5th – Ffion Hughes
U14 Boy's
1st– Seth Morris
2nd – Leo Reeves
3rd – Noah Capps
4th – Jack Mathias
U14 Girl's
1st –  Ellie Turner
2nd – Bonita Whitelock
3rd – Ffion Hughes
U12 Boy's
1st – Thomas Reeves
2nd – Bertie Norman
3rd – Ejay Cogger
4th – Eli Perrins
5th – Sol Williams
U12 Girl's
1st – Bonita Whitelock