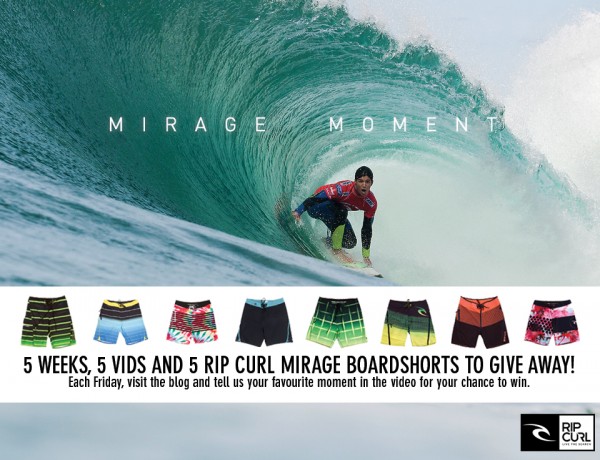 Mr Medina, well what can you say? He's blasted his way on to the world tour and strikes fear into the likes of Slater and Parkinson. At the age of 22, he's already got two world tour event victories under his belt. Most recognized for his ridiculous airs, this young Brazilian is still improving all the time. He has proven himself as a serious barrel rider and his repertoire of manoeuvres is constantly growing and getting stronger. Medina is definitely one of the most exciting competition surfers to watch and he has an incredible future ahead of him. Watch this space.
He wears Rip Curl Mirage boardshorts, he thinks they are rad and maybe it's the secret to his success (you never know). If you want to grab a pair of your own, watch the vid below and tell us your fave Mirage Moment in the form at the bottom.
To enter:
Watch the video
Fill in the form
Describe your fave moment from the video in the comment box
Click Submit
Share this page on Twitter for a +1 entry in the draw.
Competition Closed