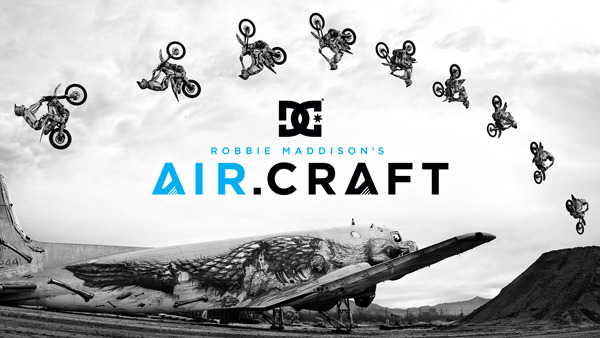 Phewy, what a visual treat we have in store for you today. The very first DC TeamWorks video AIR.CRAFT has been released, and it was well worth the wait. The leading man is no other than legendary stunt biker Robbie 'Maddo' Maddison, who must be getting used to the limelight since he was Daniel Craig's stunt double in 'Skyfall'.
The setting is an airplane graveyard for military service airplanes in the dusty desert of Tucson, Arizona; undoubtably the perfect backdrop to Robbie's breathtaking freestyle motocross skills.  The video has it all, from backflipping over planes, to airborne shipping containers providing an insane height to ride from. These are stunts you won't forget.
Never mind Valentine's Day; check out the video below and feel your heart racing.