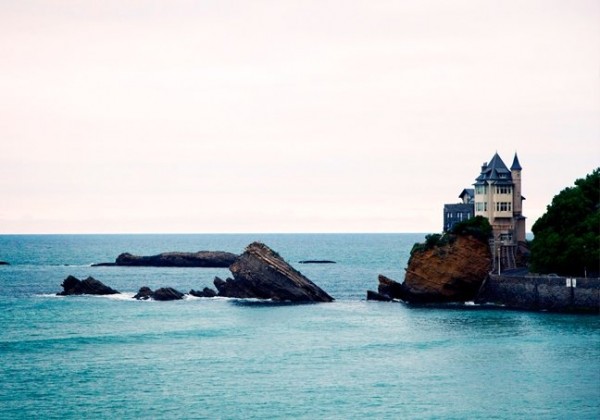 Day 2 of the Roxy Pro Biarritz and once again the heats have been held off, with next call due at 7am tomorrow (thur). Time after time we wait with baited breath for the swell to pick up as the tide pushes through… on the plus side all these lay days have given us the chance to get out there and catch up with all the girls on tour!
Monday saw the first ever Surfdome Trials – with a win from French youngster Johanne Defay earning her a wildcard for the Roxy Pro, her first ever WCT competition. It was a pretty exciting event for us to be involved with, to see the standard of rookies coming through and to give 18 year old Johanne the dream opportunity of surfing with the pros.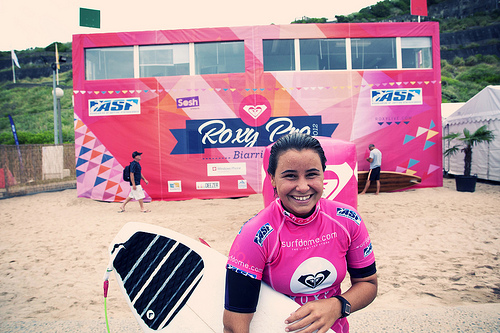 "I'm so excited… to surf with all the best girls in the world is going to be sick!" Johanne told us.
Johanne will take on World no.2 Sally Fitzgibbons (AUS) and Rebecca Wood (AUS) in the preliminary heat 3 and we wish her all the best of luck – catch our full video interview with her here.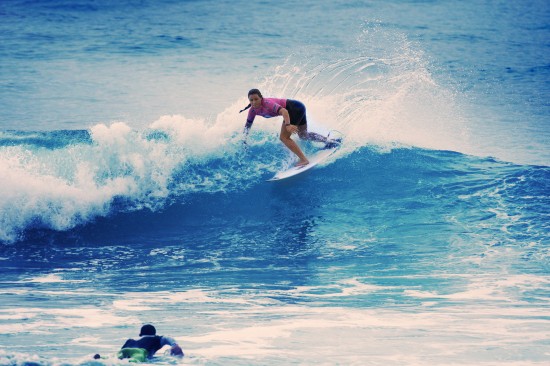 We also caught up with French pro surfer Justine Dupont yesterday, who thinks the Europeans have a real chance of getting in the mix of this often aussie-american dominated contest:
"The French public will be here and all the support is very exciting", said the 20 year old. "Everybody has a chance to win so we'll see… I will try to do my best!"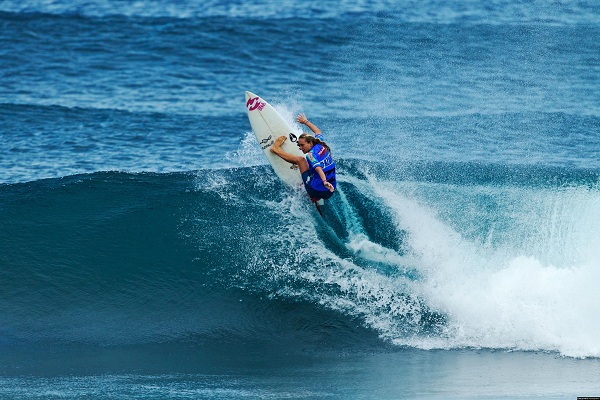 After an unfortunate start to the World Tour thanks to an injured wrist, Dupont has since bounced back and gone from strength to strength, putting here in a strong position as she prepares to do battle on her home turf:
"It was pretty bad for the first contest, but after I came from Australia it all came good", she told us with a smile. Check out our interview with Justine on youtube.
Finally today we had the privilege of hanging out with world number 4 and Californian cool girl Courtney Colnogue. At just 19 years old this Billabong rookie is one to watch, and the world title is most definitely within her reaching distance.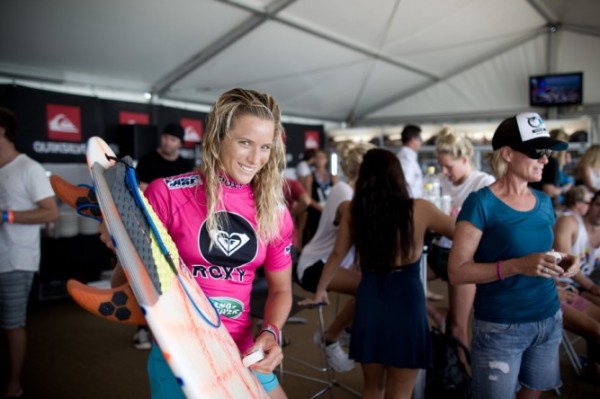 "The contest hasn't even started but it's so great here already!" she enthused. "We have our own little lockers and all this swag that kinda puts a cherry on top and makes it really special, so I can't wait for it all to kick off".
Talking about her ambitions for the Roxy Pro, Courtney admitted that a podium spot would be nothing short of 'amazing'…:

Look out for Courtney in heat 1 of the Roxy Pro against Coco Ho (HAW) and Sarah Mason (NZL). Justine Dupont is drawn in heat 5 with Carissa Moore (HAW) and Sofia Mulanovich (PER).
Watch the action as it happens on http://roxylive.com – first call is 7am tomorrow local time. For running photographic commentary follow Surfdome on instagram!