First of all, can we say a BIG thank you to everyone that entered the SeaStories competition, you guys deserve major kudos! We had a splendid afternoon here at Surfdome reading through all the exhilarating, inspiring and down right hilarious sea stories that were submitted! We had a pretty tough time picking the winner, but there was one story that really grabbed our attention!
Meet Nick Young, a surf crazed lad from Wales. His SeasStories combined Bali perfection, a humbling moment for an Aussie and getting bullied by a Welsh seal! He was stoked pretty with the victory as he continued to tell us the only other competition he won was a "Spot the Difference" comp at the age of 8, walking away with the grand prize of an orange! Nick was happy to share his tales with the Surfdome following, so if you have a spare moment its well worth having a quick read!
Nick Young's SeaStories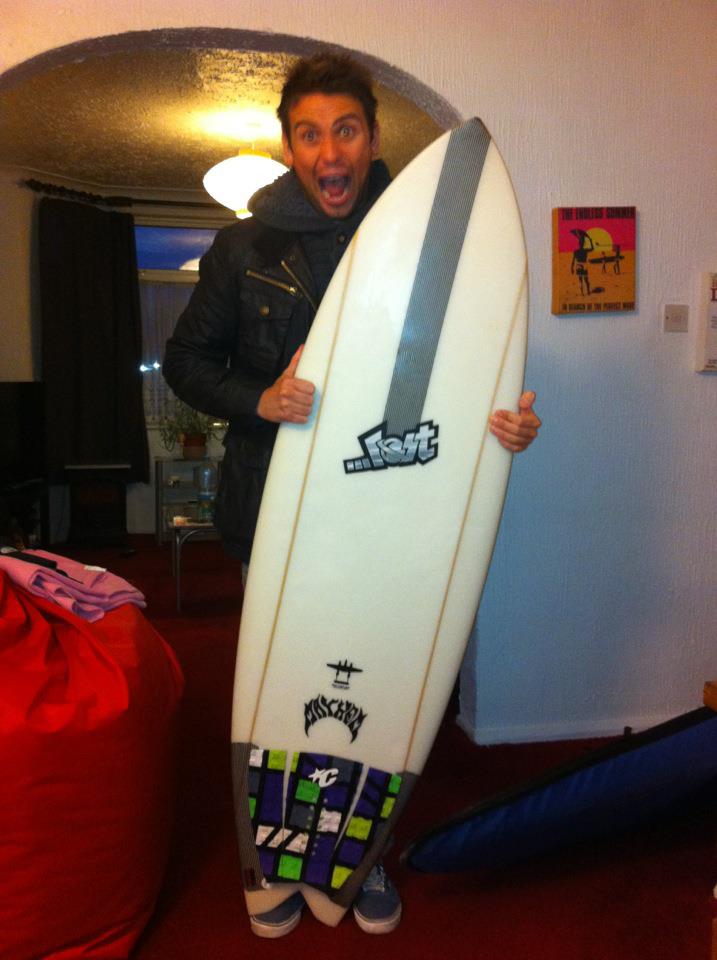 I was torn between telling you this story or the one where I got slapped by a seal at Llangennith, Wales. I choose this story as I still live in fear of the seal and if he can read he will prob rough me up for telling you. This story is set in the tropical spot of 'Yo Yos' in Bali we were stoked as we had turned up to this roaring right and no one was out.
Our dentist dodging yellow toothed captain warned us if there was a lull in the sets to paddle to the channel like David Walliams trying to raise money for an African. The water comes from deep ocean and builds and breaks on shallow reef. All 12 of the boys paddled out to a firing 4-6 ft glassy perfection all was good we are hooted each other into waves the sun was up and no sign of any seals! All of a sudden our fun was cut short and the waves went flat my competitive Aussie boat mates paddled deeper into the line up awaiting the next set.
In the back of my mind stood the warning from the colgate cursed captain to watch out for the lulls in the sets and the swim to the channel. As I began to follow his words the horizon began to shrink the clear blue skies filled with greyer blue like a pint glass filling with the horse tranquilizer bingtang we had witnesses the night before. It dawned on me as I lay flat on my board that we were facing a wave that seemed to be on steroids.
I could see the panic on my once courageous Aussie pals faces as they scratched for safety. The wave bared down on us seeming like del boy lying at the foot of nelson mandela tower apartments. Duck diving this thing wasnt an option I ditched the board and made a dive for the bottom I made it out the other side only to see an angrier bigger brother of a set wave looming down on us. I was close to the boat and was able to scramble in with the help of some worried looking crew members. I got to watch the destruction of my Aussie mates as they took 3 sets on the head. The deepest of them had his board broken in two and was ripped across the reef washing him eventually so far inside he had to scramble across the coral to land facing 5ft of whitewater.
We watched as he was sick and sat tearfully questioning how he would return to us on the safety of the boat. After an hours struggle on half a board he finally made it back to the boat a broken man cut emotionally drained wishing he had taken his wife on a badminton holiday instead. Easily the scariest experience since the great seal slap circa 2011!
(OF COURSE we had to ask what the deal was with the seal… and here it is!)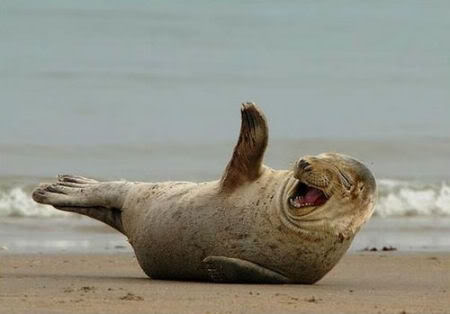 The seal story is a tough one to retell as I have locked this deep into my memory safe from the emotional torture and harm it caused at the time. I usually only retell this story through dance and jazz fusion to express the true emotions alas for suit made of rubber; I will retell it today.
On a late summer's morn it was light from 4am so we heading west for Llangennith unable to resist the magnetic force of PJ the local surf legend and surf shop owner's tash! We paddled out after a coffee fuelled drive with the sun being mirrored across glassy bumps that stretched for miles.
The swell hadn't come in as predicted and there was quite a wait between sets. In one particular lulL between sets myself and my mate began chatting like a turkey jowled bint off of Loose women…. we probably discussed PJ's tash and why we had spent so many bloody romantic sun rises and sun sets together instead of with our prospective girlfriends.
My friend sat with his back to the sun as I squinted and strained my eyes to continue our conversation, I was half way through telling him about my week in work when I noticed something touch my foot. This failed to interupt my 'week in work' story but did slightly rouse suspicions about sea creatures in the water….. I continued. I was interupted again as something behind me breached the water and slapped my back as I sat on my board… the earlier suspicion of sea creatures grew in my mind to full blown thoughts of hungry sharks with more teeth than Janet Street Porter!
I (yes I can admit it now) I screeched like a small infant running from a Michael Jackson sleep over, swimming in a wild and supersonic motion in the opposite direction to the earlier splash. My heart was pounding out of my wetsuit my wild strokes were only calmed by hearing the screams of laughter from my mate who was doubled over on his board along with two surfers near by pointing and laughing at me.
My friend then explained what had just happened as my face grew redder and redder, a seal had been playfully swimming around us but I was wrapped up in my story of my week in work and straining against the blaze of the sun to notice the said water rodent! He swam under my board and surfaced slapping my back to which I reacted in a way that was a masculine as Louie Spence in a hot tub! The lull between sets seemed to last a life time as more surfers paddled over to question the commotion as my friend relived the whole event to others as I sat cursing mother nature and her Jeremy Beadle inspired seal friends! Shocking!