We have been stocking Sector 9 longboards, skateboards and longboard gear for years now and yet they never fail to excite us. Each new model they come out with and each update they make to shape or construction is something we look forward to seeing and we know you do too. They have put a lot of work into researching their board designs and accessories, testing each new shape and evolution themselves to make sure that they are up to scratch for their riders and customers. As well as their boards, they have created a line of complementary accessories such as slider gloves and superb wheels to help you build a store of equipment that fits your style of riding.
Sector 9 has also invested heavily in their artwork. Each board they release is not only refined to perfection in terms of pure hardware, but is presented with artwork that is above and beyond a lot of the art you will see on other cruisers. As well as finding the artwork on the  boards, Sector 9 have a section on their website dedicated to their artists which is well worth checking out. See below for a little taster of some of their work.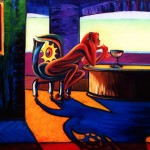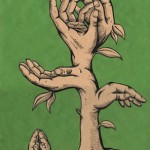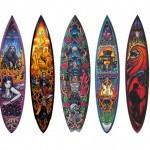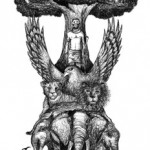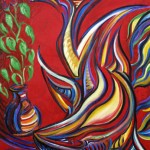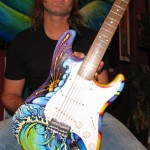 Specialising in skate longboards over skateboards, the shapes they have created and refined are designed for specific styles.
Sector  9 Cruisers
This style is coming to you straight from the beachfront boardwalks of California. Designed to roll easy without much flex, these are perfect for those who want to swoop and glide around looking like they own the place. Check out these models below and admit to yourself that you want few things in life more than cruising about a bright, wide boulevard on one of them.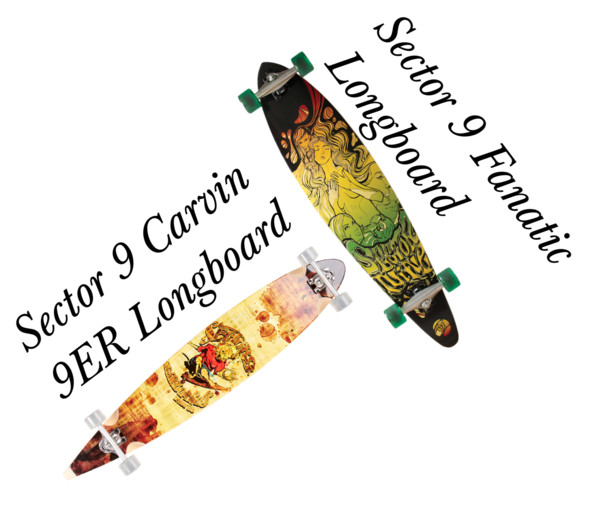 Sector 9 Downhill
Of course, if you're after speed and the sort of thrills that only a life threatening sport can bring then you want one of the Sector 9 longboards downhill boards. This style of board is designed to deliver a shot of adrenaline straight into your arteries. With cut-outs where a cruiser would have wheel arches, and a symmetrical shape to ride them any way you want to the downhill boards are made for fast turns and free style riding unencumbered by any notions of what you are "supposed" to do.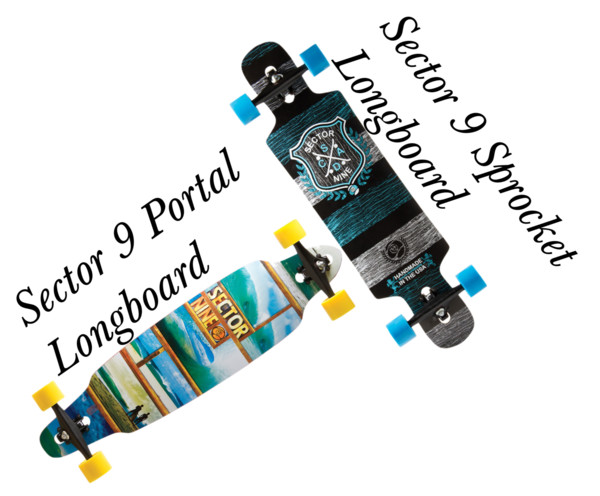 Sector 9 Protection
Of course, if you are going to skate hard, you need to get protected. Sector 9 are big fans of living to skate another day and so their protective gear and accessories are designed to be as high functioning as possible. They have gloves so when you're screaming downhill you won't tear your hands up when you touch off the ground in a slide. Their pads are seriously tough and their wheels will help you tackle any terrain and roll away unscathed. It takes more than just technical acumen to make skate gear this well, it takes passion too. It's clear that Sector 9 have both of these elements in spades, and probably a little something extra at the same time.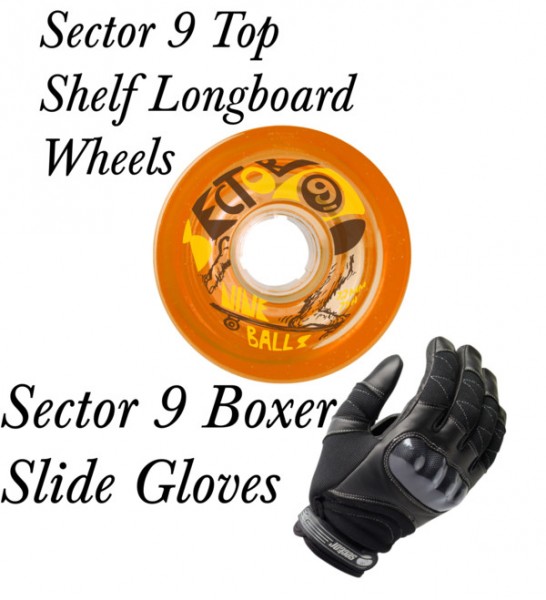 Who Are Sector 9 Again?
Starting in La Jolla in California a few years ago, in a house where a group of friends were sleeping in between skating, snowboarding, surfing and generally having an awesome time, Sector 9 has grown into a massive company with products sold worldwide. Thanks to their fantastic location by some hills that led straight down to a cracking surf spot their house became a hub for their group of friends. Their name came from one of their friends who called everyone "Nineballs" and who phoned up the house looking to see if there was anything interesting happening that day. He left a message asking about what was happening at "Sector 9". They had already got a few boards finished and were looking for a name for their new skate company and when they heard this message the name struck them as perfect and it stuck.

They've never given up on their free living philosophy, travelling about with their skate, snow and surfboards always looking for a sweet hill or perfect wave to get some action on.
Honestly, ask yourself what type of crew you want to be making your longboards and you'll find that you answer "one exactly like the crew at Sector 9" each and every time.