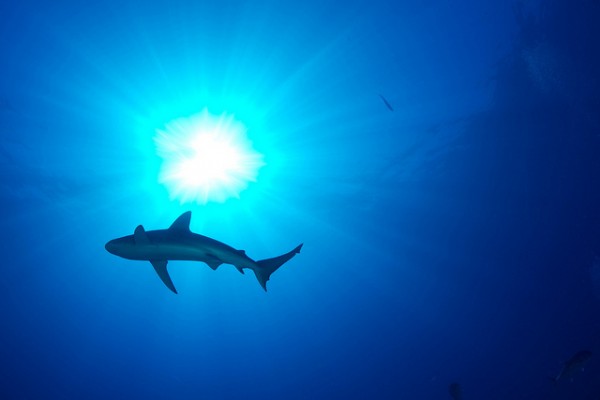 Sharks often emerge in conversation when the sea is being talked about, especially when surfing and other oceanic activities are concerned.  Recently they have also been making the news. Earlier this week Réunion Island (a French dependency in the Indian Ocean) was the site of another brutal attack and the fifth shark caused fatality since 2011. The victim was a fifteen year old girl who was snorkelling, reputedly only a few metres from the shore.
Tensions have been rising about the huge marine reserve nearby that has created a haven for tiger and bull sharks, two known man-eating species. Requests for large scale culling have so far been refused. The government has placed bathing and surfing bans on dangerous beaches in an attempt to stop the paradise island making more headlines for tragic reasons.
The latest, most high profile development to combat unprovoked attacks on humans comes from Australia, famed of course for its beach culture and some very dangerous waters. Shark Attack Mitigation Systems, or SAMS, claim to have developed wetsuits that can manipulate a shark's natural senses through their design, rendering the wearer either as a deterrent or effectively invisible. In the slick bit of video marketing released by the creators, the concept seems to have some truth to it. Take a look at the clip below.
Would you be confident that you were shark-proof if you were wearing an 'Invisibility Wetsuit'?