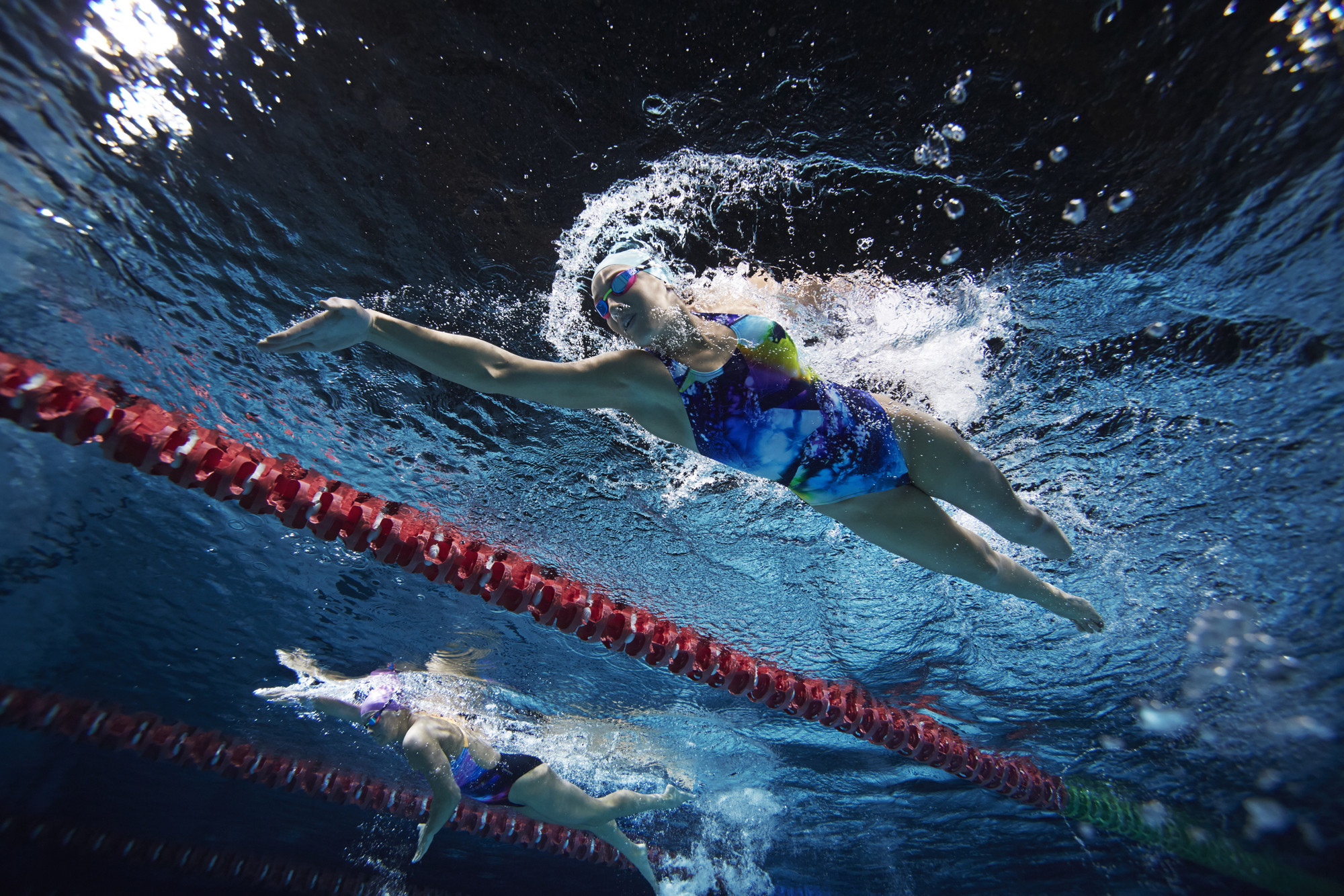 Speedo know swimming; it's not just that the brand is worn by some of the fastest swimmers on the planet (factoid #1: more swimmers at the London 2012 Olympics wore Speedo than all other brands combined), but that it works alongside them and world-leading experts in its top secret R&D lab, to develop pioneering, medal-winning swimwear technology. Speedo has been behind every major swimwear innovation since it launched the world's first non-wool swimsuit in 1928 – that's a lot of world-firsts.
So who better to give us the lowdown on how to use swimming to sky rocket your strength and fitness? Whether your goal is to swim faster for longer or you want to build a solid core, it's time to step up your training and take your fitness to the next level with these Speedo-approved insider workout tips.
---
Increase your upper body strength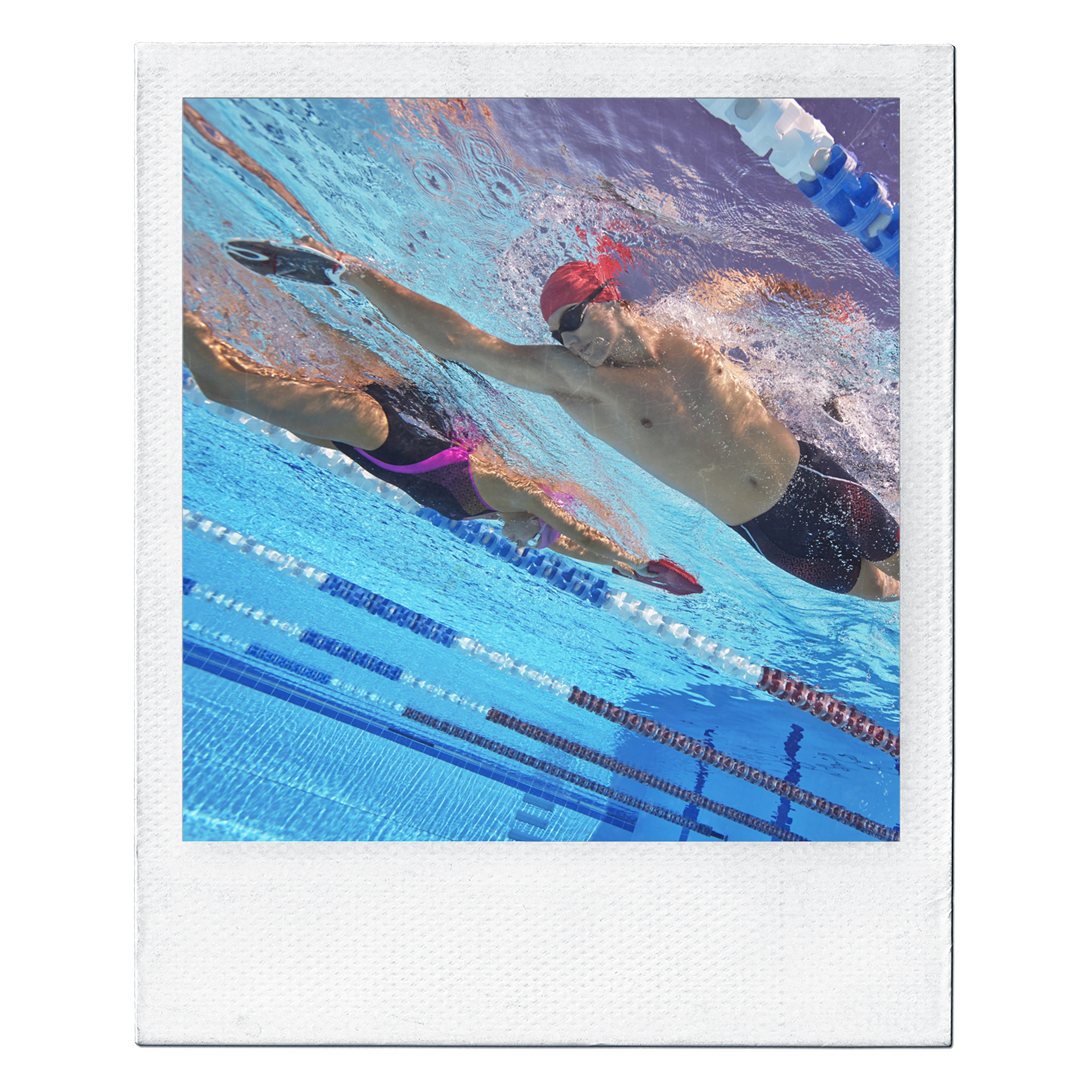 Not really a swimmer but want a different upper body challenge? With 80 percent of the work during freestyle (front crawl) coming from the shoulders, back and arms, straight swimming alone is a great way to improve upper body strength and stamina. Throw in a muscle-specific drill to isolate your arms and you can see even greater gains in your strength and muscular endurance.
Try this arm isolation drill… Perform your swim stroke as normal, without using your legs or feet (so no kicking!). We recommend borrowing a buoyancy aid, like a Speedo pullbuoy, from your local pool to hold between your legs and help you maintain a stable body position. Drive through the water using only your arms to power you. Take it easy to begin with and always warm-up first, particularly your upper body. Note how far you can swim, or measure by time alone. Your mission? To improve your numbers every week.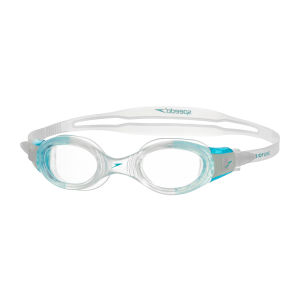 Kit: Speedo Futura Biofuse Goggles
---
Build a solid core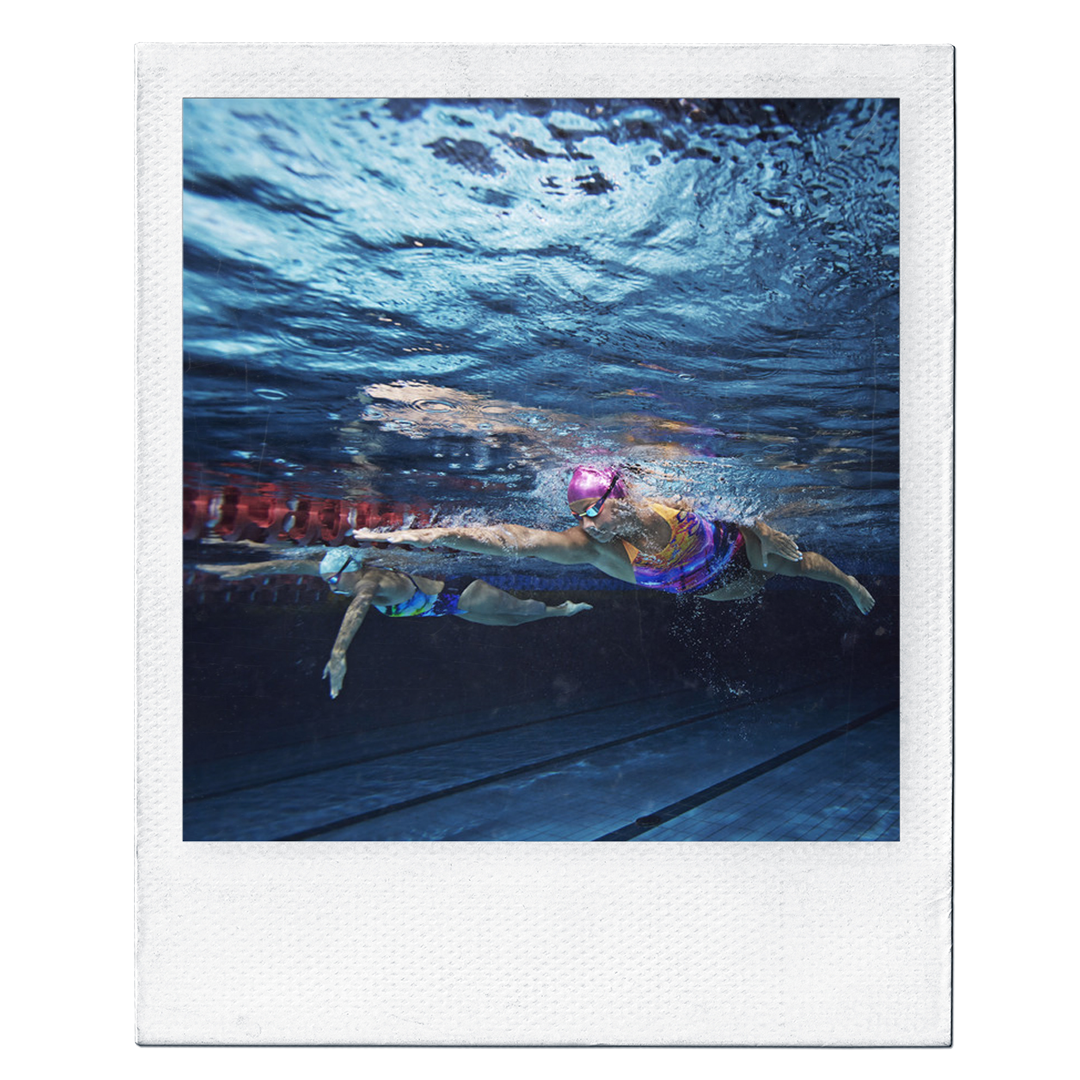 When it comes to core strength, it's time to think beyond crunches. Elite swim coaches know a strong core is key to maintaining an efficient, drag-minimising body position (aka the Holy Grail of swimming). To reap the benefits, always swim with your core engaged, then add in this simple drill to help improve both your core strength and your body positioning involving a simple push and glide technique.
Push off from the edge of the pool and glide in a horizontal position, without using your arms or legs, for as long as possible. The objective is to keep your body fixed in a streamlined position. You'll find you have to engage your core in order to maintain your position for longer. Because you're keeping your core 'switched on', this move is great for building strength in your abs and also increases awareness of your body positioning which, in turn, can help improve the efficiency of your swim. As before, keep a note of your distance and aim to improve on it each session.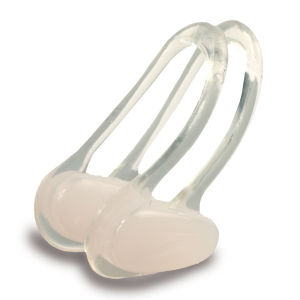 Kit: Speedo Nose Clip
---
Swim faster for longer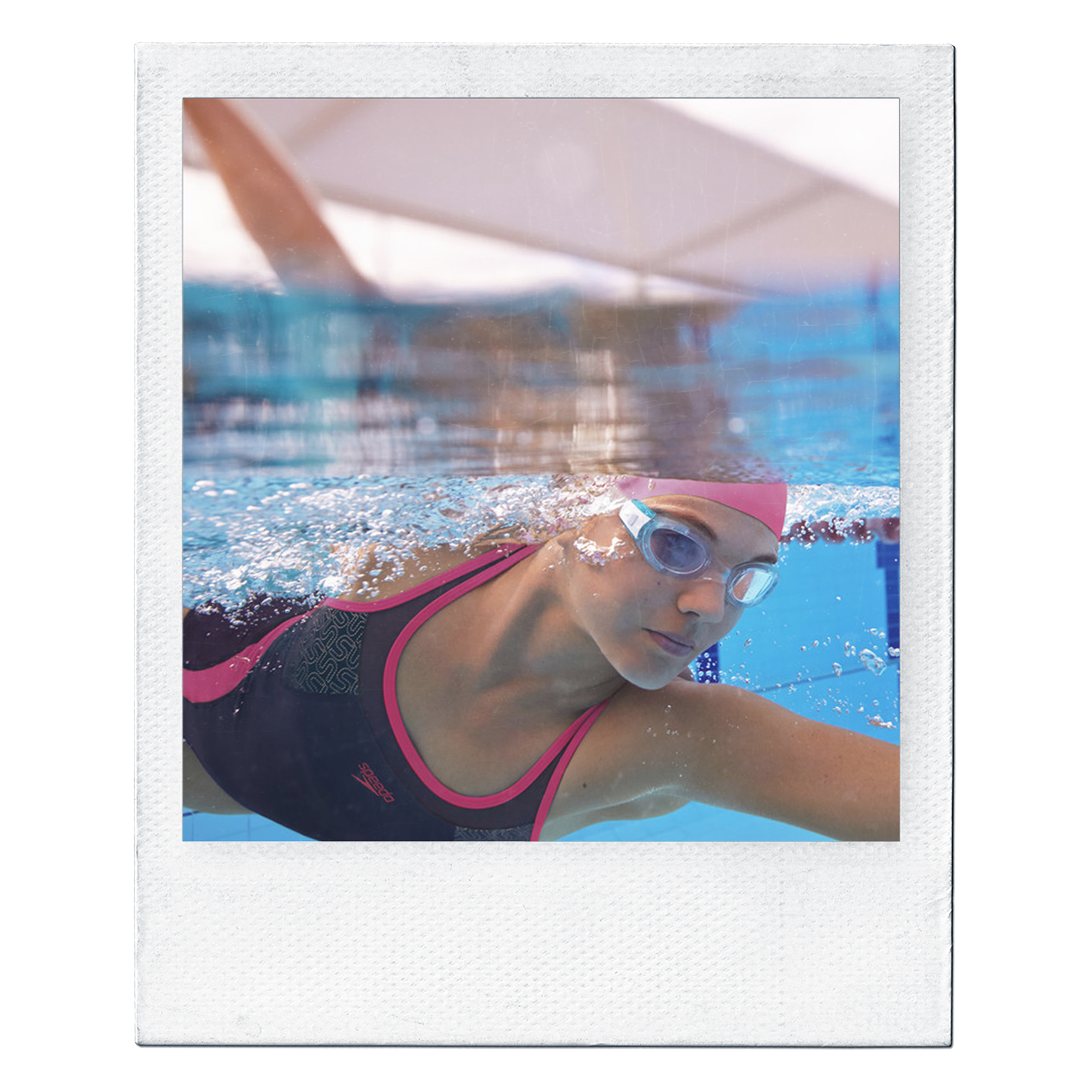 When you've hit the wall with your swim times, it's time to go back to basics and start tweaking your technique. A streamlined body position conserves energy and reduces water drag, allowing you to swim both further and faster.
The aim is to banish curves in your body position and iron out your silhouette. Keep your hips up and your body horizontal (and flat). Your spine should be flat and long, with your head and neck in line with your spine. Just practice swimming lengths with this as your focus and be mindful to correct your positioning.
Kit: Speedo Fit Pinnacle Kickback Swimsuit
---
Up your CV fitness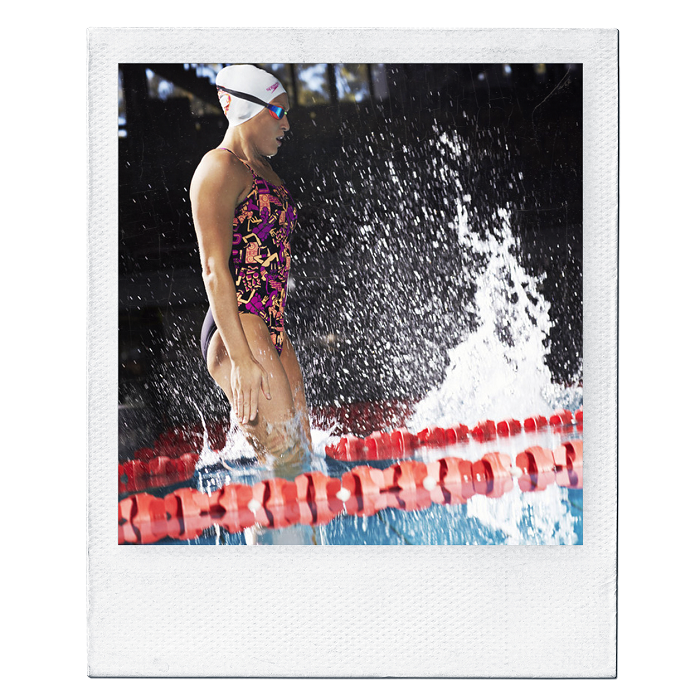 Swim sprints and speed drills are vital for improving your cardiovascular fitness and speed. But elite coaches don't just focus on pure swimming to maintain elite levels of fitness. They also incorporate 'vertical kicking' into their training schedule. Harder than it looks, vertical kicking mimics the upright position of treading water but ups the challenge by removing the assistance of sculling and adding in your choice of swim kick instead. For example freestyle kick, fly kick or, considered the most challenging, breaststroke kick.
To achieve this, position yourself upright in the water and begin your freestyle, fly or breaststroke kick. Scull with your hands by your sides to begin with until you get to grips with your kick technique. Next progress to kicking only – arms by your side or across your chest. Want an extra challenge? Lift your arms up out of the water either side of your head.
Your aim is to work up to 20 seconds of vertical kicking with 20 seconds of sculling recovery, repeated 10 times. Gradually extend your kicking times and reduce your sculling.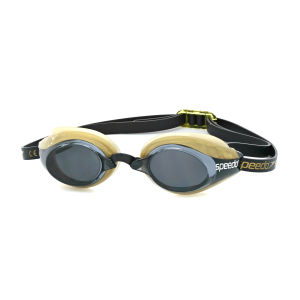 Kit: Speedo Speedsocket Goggles
---
More from Surfdome >