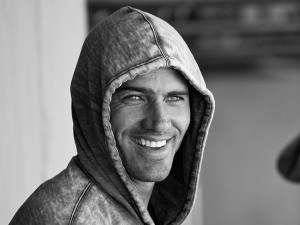 As surfers around the U.K were buzzed to hear about Kelly Slater being in London on Tuesday night, the 11 times world champion wasn't here to surf the Thames but actually invited as the guest of honour  at the annual Kering Talk at the London College of Fashion.
With Kering being a world leader in luxury apparel, they also host some of the core lifestyle and sports brands such as Volcom and Electric. They set out to explore the hardships of creating an ethical clothing company and how to push these ideas into the main market. With an audience of London fashion students and key industry heads, the place was full leaving no free seat in the house.
Now for those who were not aware, Kelly has launched his own brand- Outerknown  -to focus on style, sustainability and travel.  Many of us have been waiting for this to drop since he teased us with a website and social media blasts.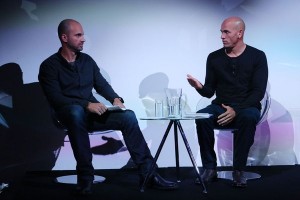 Supported by Kering's CEO of action sports, Todd Hymel, Kelly shared his experiences on how to play a crucial role as an ambassador for sustainable clothing brands and how to activate your business in way that benefits the environment whilst incorporating the ideas behind Outerknown.
"I believe that it is vital for our future that businesses build sustainable practices into the core of their development. Sustainability starts with transparency and I hope that through the Kering and London College of Fashion, UAL partnership we are able to create change in the fashion industry from the ground up. I am honoured to share my story and experiences with the students here tonight and encourage them to all join Kering and Outerknown on our journey toward sustainability,"
Kelly shared his ideas about communicating sustainability to the younger consumer market and the importance in keeping them engaged with the whole industry. He spoke about the process of mass production and the effects this has on the environment such as the amount of water used to product cotton and the amount of waste it produces. He has always stayed true to his beliefs and aimed to convey that "sustainability should be the norm, not an alternative". His vision is clear and he intends on sharing it with the world – with a reputation that proceeds him, as consumers, we should at least stop and consider his ideas.
Are you sustainable fashion?
Before you have to Google how "sustainability" works within fashion and clothing, let us  fill you in. Picture clothing that is environmentally friendly but also boosts social and economic benefits whilst protecting the public's health.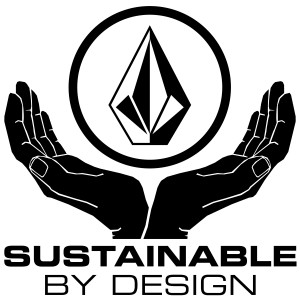 With Brands such as Volcom working with an ongoing V-CO range featuring organic cotton and recycled plastics weaved into boardshorts and jackets, a large number of outdoor brands are jumping on board.   Now, whilst this does mean the cost is higher in terms of the production and extraction of materials used… it does also mean the repercussions for the world we live in are smaller and as a consumer, every step we can take to look after our climate is a better step.
---