Innovative, enthralling and made to perfection are just a few ways to describe Slingshot wakeboards. Founded in 1999, brothers Jeff and Tony Logosz started Slingshot when they began making some of the most sought after kiteboarding gear in the business. Following such success in this field it was only natural for them to take a professional step into the world of wakeboarding.
Not content with the evolution of wakeboards so far, Slingshot took what they knew from other board sports, hit it up with technology and revolutionised wakeboarding forever. The designers disregarded the rigid boards found previously in wakeboarding and introduced full wood cores resulting in the flexible, hybrid boards we see everywhere today.


As well as being market leaders, Slingshot wakeboards are environmentally ethical too. Situated in the beautiful cascades of the Pacific Northwest, every single board is carefully hand crafted using local, sustainable wood. The Slingshot head office, warehouse and factory are right next to each other completely eliminating carbon emissions created by transportation.
Aside from the positive environmental impact of having the office, warehouse and factory so close by, Slingshot are able to control every aspect of production. So if a rider comes in and says they aren't completely happy with their board, the designers and manufacturers can tweak, produce and test another version in a matter of days. This offers riders a unique service which other companies simply cannot provide. It's obvious why we're thrilled to be stocking Slingshot wakeboards here at Surfdome.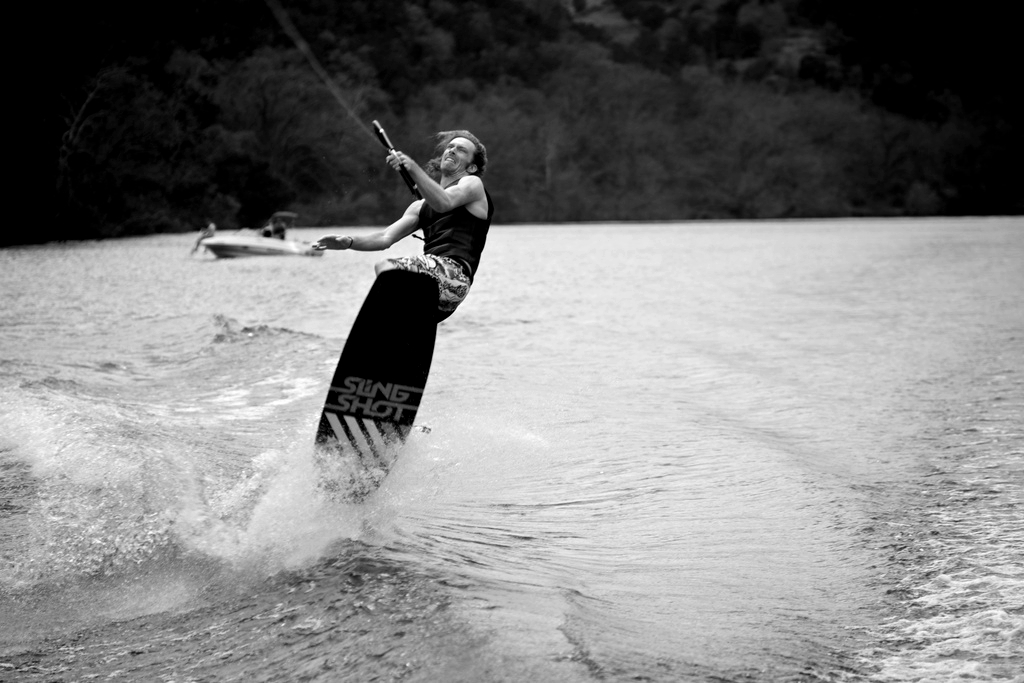 Best For: Intermediate – Expert
Designed to ride with or without bolt-on fins, the Lyman combines the most powerful core available with a dynamically engineered base. This provides a smooth ride, stable traction on edge and massive pop.
The hybrid rocker, with subtle 3-stage planing rails and aggressive 3-stage centreline, generates incredible speed and stability on edge. These Aerospace features create lift which provides explosive pop off the wake and absorbs extra energy on hard landings by continuing forward momentum.
 
Features
Atomic Core – Ultra lightweight wooden core provides the best flex performance and is highly durable
Ultra-Glide Base – For optimum glide across the water and obstacles
Subtle Spine Base – Increases the board's agility through higher speeds and provides the perfect landing spot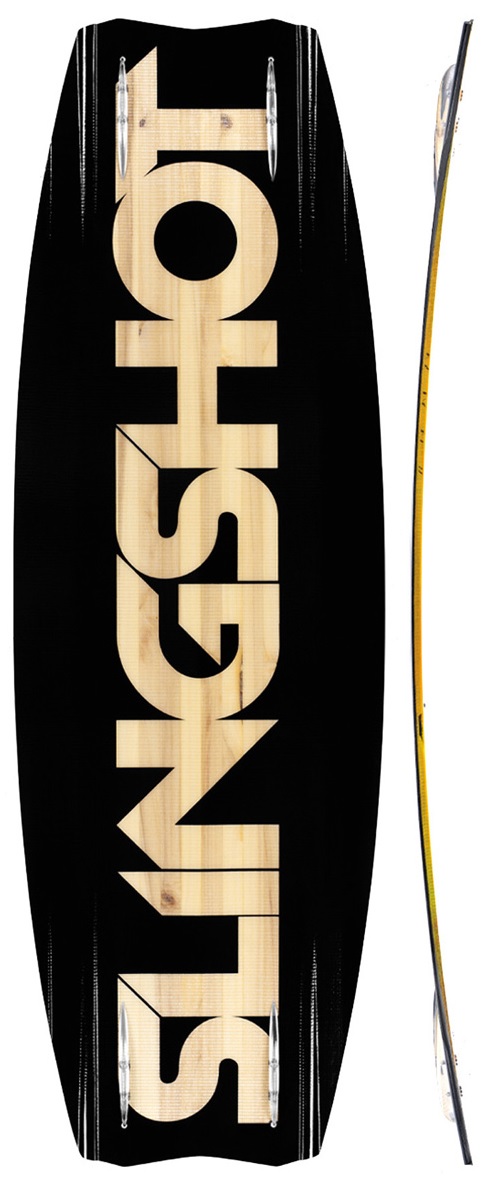 Best For: Beginner – Advanced
The iconic Shredtown is engineered to deliver optimum performance while withstanding the hardest winch and rail park sessions. With a smooth feel, this board effortlessly provides massive pop, soft landings and fantastic bomber durability.
The continuous rocker and rider friendly outline create a high performance shape that will suit everyone from winch amateurs to pro freeriders.
Super impact resistant Slantwalls™ and various contoured sidecuts allow for firm grip whilst providing clean release off the wake.
 
Features
Atomic Core – Incredibly lightweight wooden core supplies the best flex performance whilst remaining highly durable
Ultra-Glide Base – For ultimately smooth gliding across the water and obstacles
Sliderite™ Chined Rails – Prevents catching an edge on landings and offers optimum slide over equipment
Park-Ready Tuned – The board's rails can be adjusted to best suit your needs providing customised performance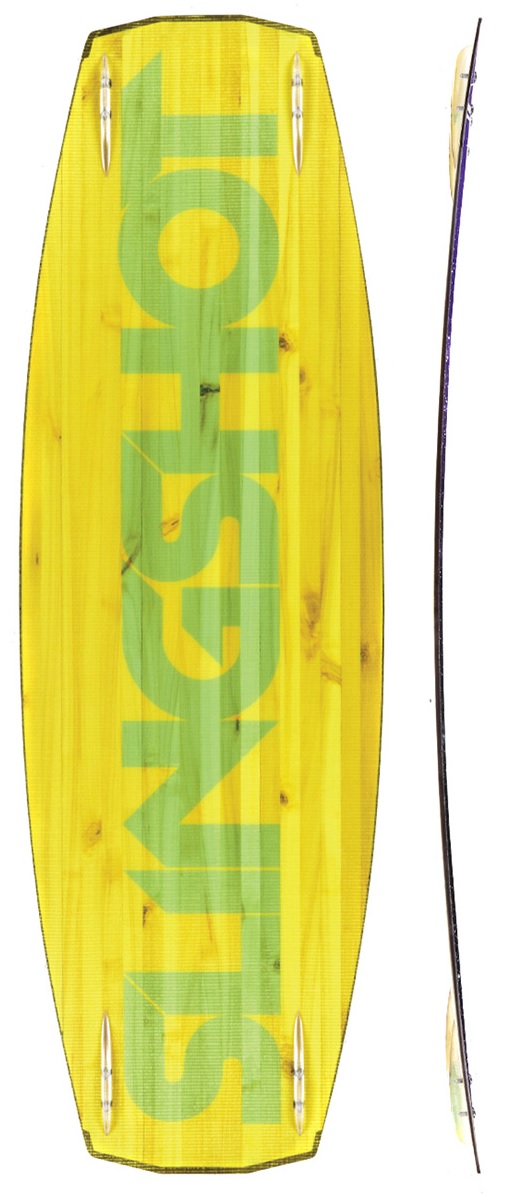 Best For: Intermediate – Advanced
Equipped with a three-stage rocker and great flex, the Recoil delivers super charged aggression at its best. This board offers powerful kick off the wake and cushy landings in the flats or wake-to-wake. With an ultra lightweight core you'll be able to pop this board higher and bigger than ever.
The elliptical concave bottom shape gives optimised edge to edge response. A step down rail delivers excellent edge control, sound handling in rough water, bomber impact resistance and brilliant stability at speed. With a Taperwall™ on the belly of the board, the thinner edge acts as a moulded fin when the board is on its side.
 
Features
Atomic Core – The lightweight wooden core is highly durable and provides maximum flex for ultimate performance
Ultra-Glide Base – Supplies a smooth a steady glide over the water and obstacles
Park-Ready Tune – Rails of the board can be fine-tuned to best suit your needs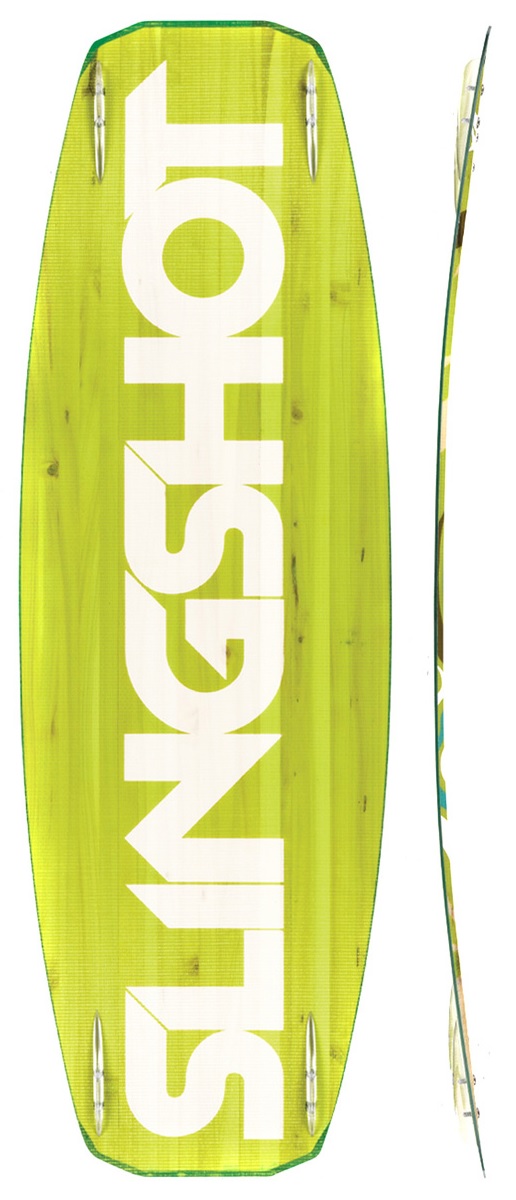 Best For: Intermediate – Expert
The Kine wakeboard is specifically designed to provide added stability, quicker response, aggressive edging power, ultimate durability, increased traction up the wake and crisper release. The stiff tip and tail allow for huge boosts and smooth landings with forward momentum to prevent hard impact in the flats.
Dual moulded channels shaped into the toeside and heelside of the core, parallel the concave in the tip and tail. These increase stability, improve edge-to-edge response and provide smoother landings without affecting the pressing surface. Super impact resistant Slantwalls™ and contoured sidecuts allow for clean release off the wake and a firm grip.
 
Features
Atomic Core – The highly durable and super lightweight core provides the best flex for optimum performance
Ultra-Glide Base – Allows for the smoothest and slickest ride across the water and obstacles
Sliderite™ Chined Rails – Prevents catching an edge on landings and offers the most comfortable glide across obstacles