How did Snow-Camp come about?
Just before we tell you a little about us and what compelled our Director to launch the charity back in 2003, I would like to take the opportunity to thank the Surfdome team for supporting our work.
In my role as Snowsports Community Manager at Snow-Camp, I'm constantly humbled by the support we gain from organisations within the snowsports & lifestyle sports industries, who continually go above and beyond to support the growth of our profile as a small charity, or the expansion of our work generically. So thank you Surfdome, it's great to be here!
So, back to why we got started. Snow-Camp was founded in 2003 by our Director Dan Charlish after recognising that young people growing up in inner-city environments, in London particularly, had very low aspirations around education or employment, had a lack of opportunity to participate in any sport or leisure activity and were at a high risk of becoming involved in the negative activities that were surrounding them.
Dan – who had just returned from time away in the mountains – saw the opportunity of bringing young people together from different boroughs with the use of snowsports, (something all the Snow-Camp team are passionate about), to challenge young people's attitudes about themselves, and at the same time, break down geographical boundaries through new friendships, creating a new sense of potential and self-esteem and increasing aspirations to achieve more in their lives through education, training and employment.
We work in partnership with inner-city community projects, youth organisations and schools who are working long-term with young people. This ensures that Snow-Camp's activities can be built into ongoing work with young people who will clearly benefit from the programmes we offer.
Since 2003, it's been a fast paced journey to where we are today with the expansion of our programmes to supporting over 450 new inner city young people each year across new cities including Glasgow, Cardiff & Bristol, and soon enough, Birmingham and Yorkshire. So, we really do have some exciting times ahead for the charity.
How does Snow-Camp make a difference to youngsters living in certain London/ inner-city areas?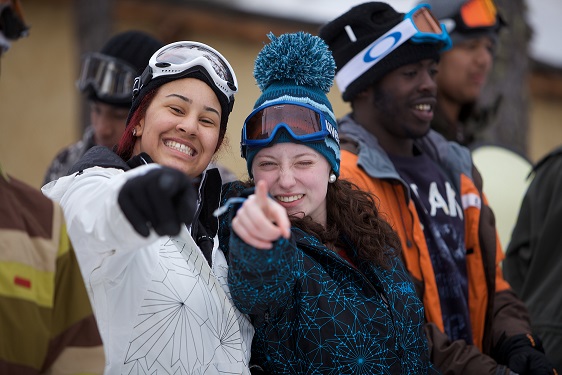 The young people that we work with live in urban environments, where crime, gang violence, drug and alcohol use and anti-social behaviour go hand-in-hand with low incomes, unemployment, poor quality housing, educational challenges and a lack of quality outdoor space.
All of the team, and our dedicated volunteers, believe that skiing and snowboarding are effective youth work tools for a number of reasons:
Snowsports are great fun and attractive to young people. Motivating young people to engage is half the battle with successful youth work.
Snowsports provide a level playing field where everyone is a complete beginner.
Snowsports are fantastic for building confidence and self-esteem.
Snowsports are out of reach for many of the young people we target – Snow-Camp aims to address this situation and improve accessibility.
Snow-Camp Is unique – nobody else in the UK use snowsports to work with disadvantaged young people and they believe these sports are unique in their ability to challenge and reward young people, and to enable them to learn valuable life-skills.
The Snowsports industry offers a range of employment opportunities that are viable and rewarding roles for our young people. Snow-Camp can play an effective role in this area, linking their snowsports industry partners with the inner city young people they work with
As well as teaching youngsters to ski and snowboard, Snow-Camp also teaches life-skills. What kind of life-skills does the programme teach and how do they relate to learning to ski or board? How does this affect the youngsters in their daily lives?
The process of learning to ski or snowboard requires perseverance, commitment, listening, overcoming fear, team work, patience and determination, all of which are essential skills for inner-city young people living in areas with high levels of deprivation, crime and gang activity. Theses skills help them  to deal with the problems they face in their everyday lives.
Through our year long journey we take the young people on, from our First Tracks Programme in the summer through to our Excel Programme in March/April time. We have the pleasure of witnessing some incredibly heartwarming sights when the young people's horizons get broadened for the first time through our work, and the realization that with a little commitment and perseverance they can achieve anything they aspire to in their lives.
Snow-Camp is a charity that encourages progression rather than a 'one-off' experience. What different programmes/ stages does Snow-Camp offer?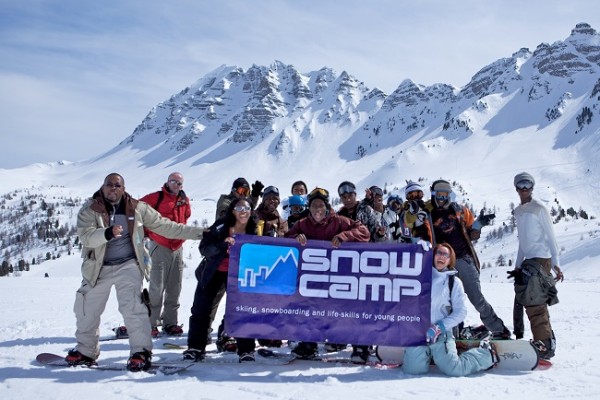 Snow-Camp's vision from the outset was to support as many young people as possible and to expand our programmes to enable this whenever possible. In 2003, 13 young people attended a week long programme in Les 2 Alpes.
Since then, demand for Snow-Camps programmes has increased and, as funding allowed, programmes have grown and evolved to meet this need. Restructuring and development of new courses led to the introduction of Snow-Camp's First Tracks programme in London in 2007, (where we introduce them to snowsports for the first time), the Graduate Programme in 2008, (where the life-skills & snowsports sessions get more focused), the Excel instructor programme in 2010, and finally, the Apprenticeship Programme in 2013, which completes the current Snow-Camp programme journey.
In 2013, Snow-Camp celebrated its 10th anniversary and an expansion plan was put in to place to see Snow-Camp become a national charity with programmes running in five UK cities within five years to benefit many more inner-city young people.
Using the National Indices of Deprivation followed by the accessibility of UK ski slopes, Snow-Camp identified a need and demand for our programmes across the country. Today, we are delivering Snow-Camp programmes in London, Glasgow and Cardiff with plans to develop further programmes in Bristol, Birmingham and Yorkshire in 2015/15, so make sure you keep an eye on snow-camp.org.uk for updates. Exciting times!
How is Snow-Camp helping to tackle the problem of Youth-Unemployment?
Year on year we're seeing the young people develop as real ambassadors of our work are independently going on to new and exciting opportunities in the world of work and education, which they attribute to their time spent with us on our programmes.
Though our own apprenticeships programme, and the ongoing support each young person can receive from our programmes team at Snow-Camp HQ, we're progressively linking young people up with job opportunities within the snowsports industry and beyond, which is a fantastic 'organic' development for the charity's output.
It's a particularly interesting time for the Snow-Camp team as we're increasingly seeing more opportunities developing to support young people in getting a foothold on the employment ladder. Many more organisations are realising that we have access to a talented young group of people who can add real value to their organisations.
Snow-Camp launched the Snowsports Apprenticeship Programme. What does this involve?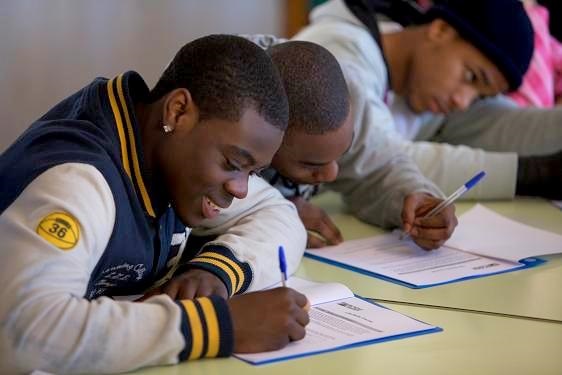 Having been inspired to launch the programme by SkillsActive, and with a solid partner in Youth Force supporting the initiative, we successfully launched the new Apprenticeship programme in May 2013 and have seen some fantastic results with some of our young people getting invaluable experience with some of our partner organisations.
Snow-Camp Apprentices, aged 16-20, learn on the job through a range of activities and placements and get paid while studying for an NVQ Level 2 Activity Leadership qualification. They also gain experience of working alongside Snow-Camp staff and planning and instructing snowsports sessions during all of our programmes, various work experience placements in the ski industry, experience of working at National Snowsports events such as Ski & Snowboard Show, Freeze Festival, plus other skills and learning for employ-ability including employment rights and responsibilities, financial planning, health and safety etc and a BASI (British Association of Snowsports Instructors) Level 1 Alpine Skiing or Snowboarding qualification… so we cram a lot on!
What advice would you give to someone who wants to learn to ski or snowboard, but doesn't know where to start?
I think I speak on behalf of all the team in our Brighton office, and our staff in the other cities we're working in, by saying just give it a go! There are some excellent facilities in the UK (both indoor & outdoor) which regularly offer some fantastic deals to get you sliding on snow; from the indoor snow centers such as The Snow Centre (Hemel Hempstead), where our London programmes are based, to many dry slopes across the country and even rotary 'never ending' indoor slopes such as Skiplex.
A great place to start would be the Snowsport England website  – the national governing body for snowsports – where you'll find everything you need to get started. Also, besides the actual skiing and snowboarding, if you've never visited the mountains in the winter, you're in for a treat!
How can snow sports be made more accessible as a whole? Do you think more dry-slope/indoor snow facilities are needed around the UK?
Absolutely. There are a few developments underway across the country with proposals for some excellent new indoor facilities being built, and for us as a snowsports charity, of course we would gladly welcome any new facility to get people involved in snowsports, which can only help our industry as a whole.
I think snowsports can get a reputation of being an elitist sport, but if you take the time to shop around, and really research the various ways to hit the mountains, it can be done on a budget.
Are more children becoming aware of skiing and snowboarding through platforms such as last year's Winter Olympics? How is it having Bronze medallist Jenny Jones on board and what will her role as a Patron involve?
We're so lucky to have Jenny Jones on board as a patron of our work and there's no question that the 2014 Sochi Olympics had a huge impact on raising the profile of snowsports across the UK generally. Jenny's been a fan of our work for over 5 years now and has kept a close eye on the growth of the charity.
Jenny sees our work as a vehicle for developing confidence and life experiences, showing that life has a lot to offer and it's there for the taking if you want it – a great message of our young people.  Jenny's fully behind our expansion to new cities and is doing a great job as an ambassador for the sport in general, especially so with raising the profile of her discipline and inspiring the next generation.
Snow Camp has many supporters and patrons within the snow industry, such as Ed Leigh, Chemmy Alcott and other partnerships. What impact does this have on you as a charity, and on the youngsters?
Snow-Camp is delighted to have some excellent personalities & celebrities as our patrons. Their profile and ability to communicate Snow-Camps work has had a hugely positive influence on the growth of the charity. In my role as Snowsports Community Manager, I am continually impressed with the level of support we gain, not just from our Patrons, but from the industry as a whole. We simply wouldn't be where we are today without the support we gain from our industry partners, Surfdome included, so thank you for your continued support
The Snow-Camp Alpine Challenge 2015 is taking place in March. Can you tell us what this involves and how people can take part?
The Snow-Camp Alpine Challenge, now in its 6th year, is a unique 2 day charity snowsports endurance event designed to give your team a skiing and snowboarding experience you will never forget. This year it takes place from the 12th – 15th March 2015 and is held in the fantastic resort of Morzine in the Portes du Soleil, France.
Your team of 4 riders to clock up 150km+ of GPS tracked skiing or boarding over 2 nonstop days across the 15 resorts of the massive Portes du Soleil ski area, navigating to 25 checkpoints across each of the 15 ski resorts. The team that clocks up the most km's and successfully visits the most checkpoints will win The Snow-Camp Alpine Challenge 2015! It's all about strategy, stamina, teamwork and good fun!
With a registration fee of just £200 for a long weekend tearing up the mountains (with accommodation, lift passes, flights, transfers and more included), we hope Surfdome's supporters would agree that it is a fantastic package so check out www.snow-camp.org.uk/alpinechallenge to find out more and register your team today.
You've recently launched Snow-Camp Glasgow. How was that received?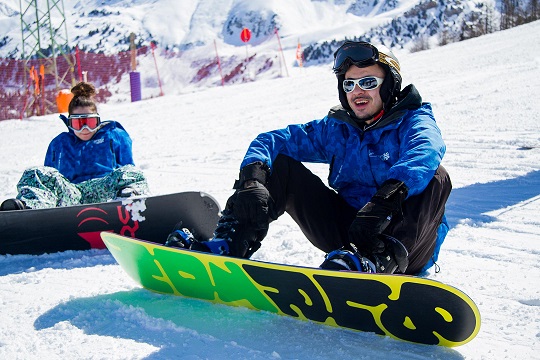 Snow-Camp Glasgow entered the 2014/15 programme year with a lot to live up to after the successes of the first few years as Snow-Camp's second city! However, Will (our Programme Manager in Scotland,  and all involved are tirelessly working hard to make the Snow-Camp Glasgow even bigger and better. In 2013/14, 205 young people came along to our 2 day Beginner Programme at Bearsden Ski & Snowboard Club with 35 of these young people moving onto the Graduate Programme. Young people from the Glasgow operation were invited onto the Excel/Italy trip based on their efforts within the two programmes and in the Youth Forum.
The Glasgow programme is going from strength to strength with some of the young people making strides towards their instructor qualifications and gaining work experience with some of our partners in and around Glasgow. This year, we hope to see more instructor qualifications being obtained with some extremely dedicated young people going above and beyond to work towards their dreams of instructing in Canada and Japan in years to come, so it's all going in the right direction and it's great to be working on both sides of the border!
What's next for Snow-Camp?
It's a particularly exciting time for everyone involved in the charity right now. With the help of our incredibly supportive partners, Surfdome included, we're taking our well-established London programmes to new cities across the UK and seeing a real sea-change from not only supporting our young people through their year's journey with us, but to witnessing a huge increase in the vocational opportunities which our partners are providing, both at home in the UK & in the mountains.
From a partnerships point of view, we are seeing so many new developments & opportunities coming our way so we're looking forward to keeping our supporters right up to speed as we explore new & exciting opportunities to raise the profile of our work generically.
And finally, how can we find out more about Snow-Camp?
Our website www.snow-camp.org.uk is a great place to start & would recommend to anyone who wants a short intro to our work to check out our short 'Journey Movie' here: www.snow-camp.org.uk/the-all-new-snow-camp-journey-movie-2013.Enjoy!
Otherwise, there's a whole range of ways we would love to have Surfdome supporters involved in the charity, whether that's taking part in, or supporting, our fundraising events such as the Alpine Challenge or organising their own activities which support our work generically.
Either way, as with any new supporter, I'm always keen to hear from you so please do drop me an email anytime to [email protected], or call the Snow-Camp office on 01273 241383.
Thanks again for the feature Surfdome, and all the best for the rest of the season!
---
More from Surfdome: