'Postcards from Portugal' was filmed in… yes you guessed it, Portugal. I had the opportunity to head over there with Joel Grey and some young up and coming British junior surfers. We lucked into a great week of waves and the rest is history.
My best memories of the trip will be just competing with the groms day in day out trying to out grom them as much as possible. I stayed in my wetsuit all day, even eating lunch in it, because the waves were so good. I didn't want to waste any more time getting back in there.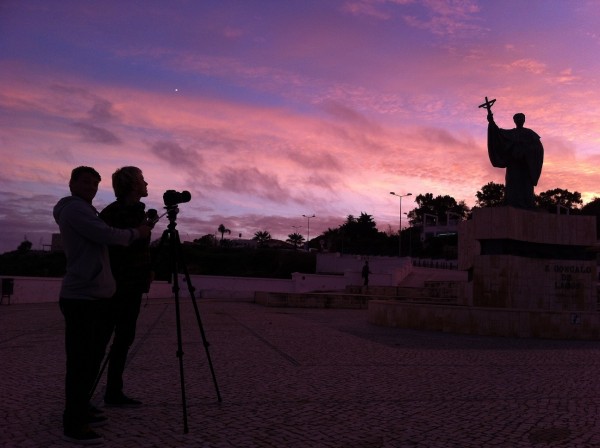 The statue in the photo above is Sao Goncalo, the Algarve's only saint. He stands above the entrance to Lagos harbour protecting fishermen from the dangers of the sea. We couldn't resist a time lapse of old Goncalo in the film, the sky behind him was incredible.
Southern Portugal at this time of the year is a diverse area for all kinds of waves with endless options depending on wind and tides. Tim was frothing out on all the angles so he could shoot and the beautifully lit sandstone.
Can't wait to go back and do it all over again.
I'm writing this as we prepare to head of and shoot the next episode of StRaNGe Beautiful LIFE.
Keep track of the escapades on our Facebook page.
I hope you enjoy this one!
Stokesy