Introducing our Bangkok Guide! For the second Summer in the City installment, Surfdome's Murray Clark gives us the lowdown on why this diverse, intriguing city is one of his favourite destinations…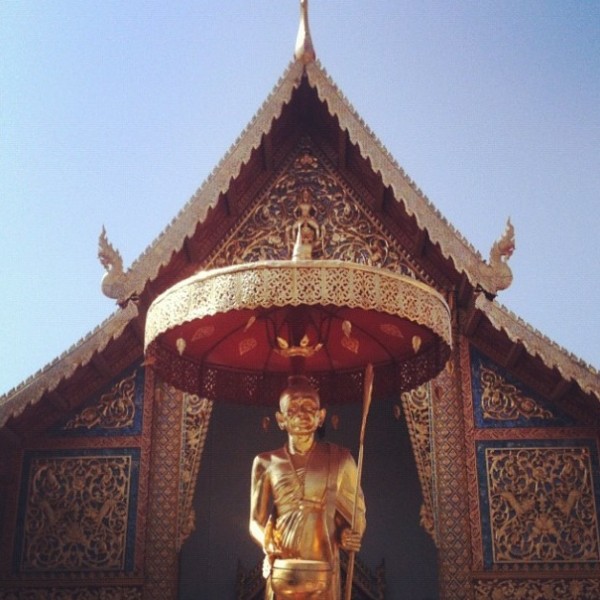 Many assume that Bangkok is the ultimate city of sin and excess, and in many respects, it's a fair assumption. There's plenty in the way of supersized shopping malls, 24-hour parties and ridiculously cheap Sang Som (local 'rum' – certainly doesn't taste like it though). Yet once you get past all this, you're left with one of the most diverse and intriguing destinations in Southeast Asia. Recent years have seen the local economy boom and everywhere you look there's modernisation and glittering new buildings: the term 'global recession' is relatively unknown. However, Buddhist traditions and culture run deep at the heart of this bustling metropolis. Rickety stilt houses known as  bān seā sit quietly beside skyscrapers, orange-clad monks head to morning prayers amongst the 6am walk-of-shamers and despite being an international destination, the Thai grasp of English is generally very limited. Bangkok is a melting pot of east meets west, and a widely loved city for all the escapades this concoction brings.
Where to Stay
Khao San Road is the usual go-to for travellers, crammed full of Europeans and Australians looking for the bucket bars. If you want to experience the real Bangkok though, there are plenty of inexpensive yet luxurious hotels in Chit Lom, Sala Daeng and on the Sukhumvit. You'll find traditional charm and all-night partying without that dreaded Magaluf vibe.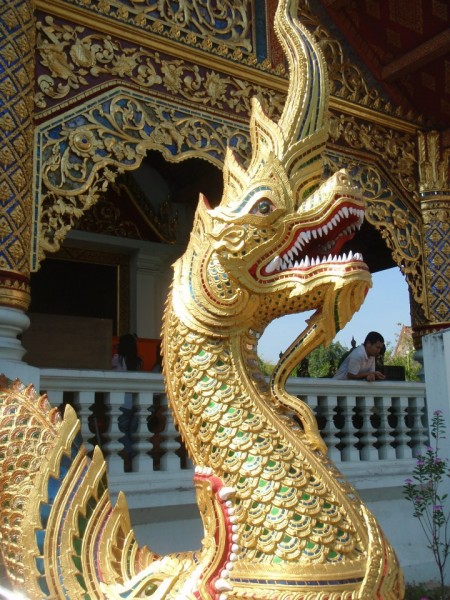 Sights to See
The Grand Palace is a definite must see. Still home to the much-loved royal family (you'll see billboards devoted to the king everywhere), the labyrinth of gold halls, courtyards and temples will leave you astounded. Bangkok has something for all visitors, from the splendorous Wat Pho old city, the robust Victory Monument and the carnival-like Nana Plaza – home of Thailand's jaw-dropping, infamous red light district.
Where to Shop
Chatuchak Weekend Market has everything from designer goods to families of dogs (no joke), and it's perfect for those seeking a vintage bargain. If haggling isn't your style, the massive Terminal 21 and MBK malls are an experience in themselves. We're talking thirteen floors and thousands of stores so get your serious shopping hat on.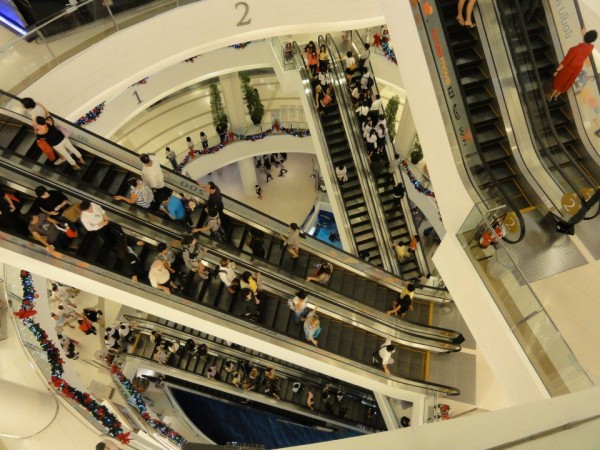 Where to Eat
One of the best things about Bangkok is the food: Thai people just love to eat. There are street stands everywhere you go selling pork dumplings, noodles and even deep fried scorpions best sampled after a beer or two (or nine). Crunchy just isn't the word. For more traditional haute cuisine, try the affluent Siam district; pricier but an absolute taste sensation.
Going Out
In this city, you're guaranteed two things: an incredible party and a dreadful hangover. Offering an insane nightlife, you can party with other farang (foreigners) on Khao San, watch a hilariously camp drag show in Silom or enjoy a cocktail with a breathtaking skyline view at the Banyan Tree.

Top Tips
Ever seen the traffic in central London at 5.30pm on a Friday? Well, multiply that by a hundred and you're nearing Bangkok standards. A five minute trip can take up to an hour, so use the BTS Skytrain whenever possible or just walk – it'll be quicker and cheaper.
Don't Leave Town Without…
Taking a ride in a tuk tuk; no seatbelts and questionable driving licenses make for one bumpy yet exhilarating trip. Just don't let them overcharge.
 
> Check out Dimitra's guide to London
Want to WIN the ultimate city outfit? Head to twitter and tell us your favourite city and why @Surfdome #LiveForSummer