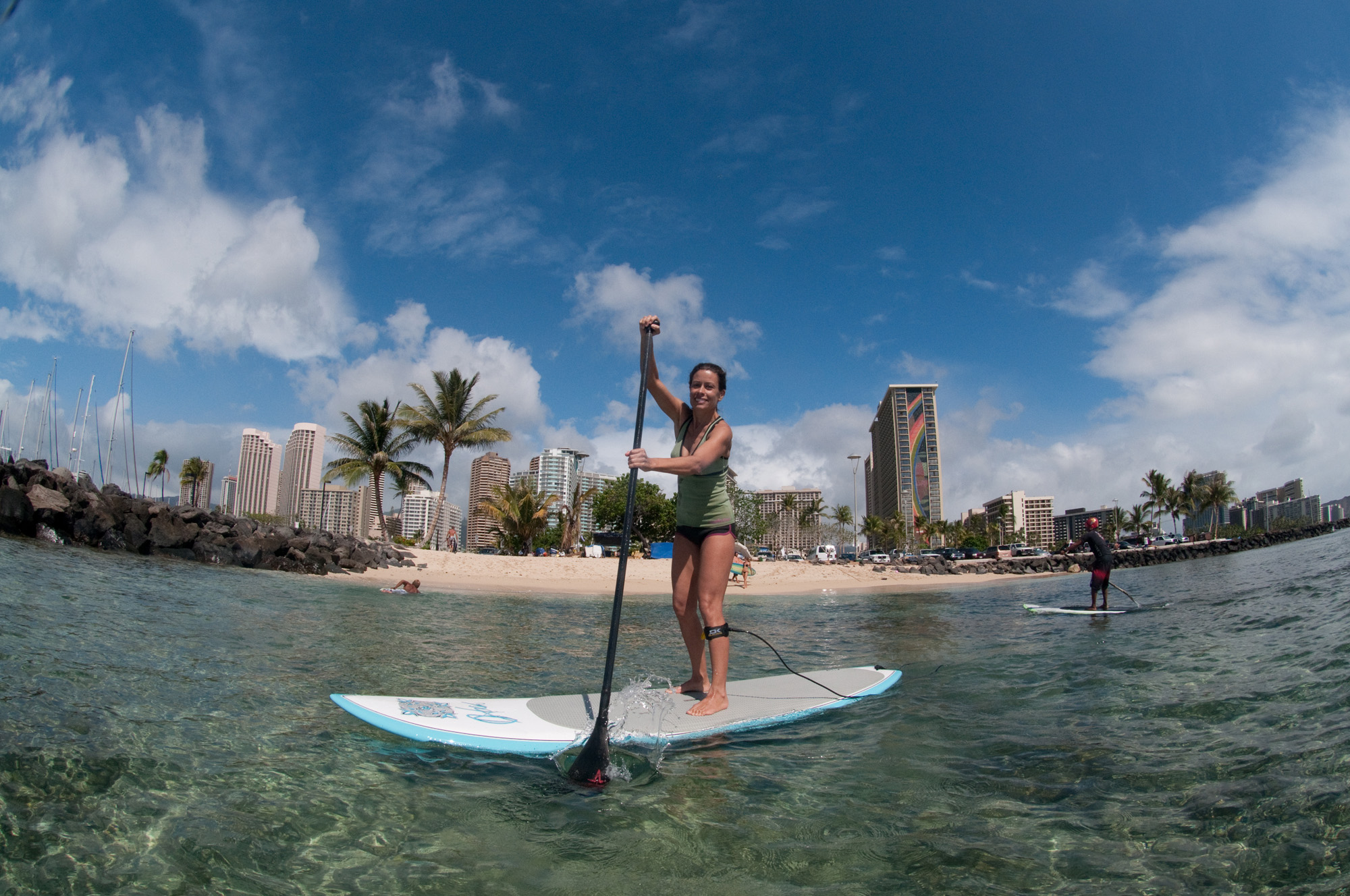 SUP is the big new thing in water sports, with more first-timers trying it than any other sport in the USA, and it's grown in popularity big-time in the UK during the last 10 years.
Here we'll be giving you a walk-through of the best boards out there for SUP beginners. These boards are all unisex, so whether you're a girl or a guy, read on!
Hard boards are fixed-size, strong boards typically made from a combination of either polyethylene skin and a high-density polyurethane foam core, or fibreglass and epoxy resin.
The Bic Dura-Tec Red Stand Up Paddle Board provides excellent manoeuvrability in small waves, and its high level of directional stability enables you to steadily maintain your course, so it's perfectly suited to beginners. Shaped by Peter Hosking, it is constructed from a highly resistant polyethylene skin and a high-density polyurethane foam core.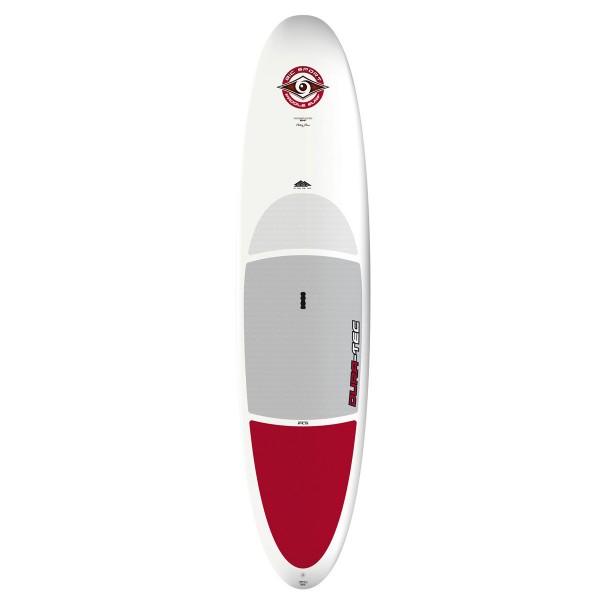 The Naish Nalu GS Stand Up Paddle Board is a versatile board suited to beginners through to more experienced SUP'ers. It's made from a moulded EPS closed cell core with a glass matrix deck and bottom with wood reinforcement in the stance area, which makes it extremely resilient, and the EVA deckpad delivers maximum traction.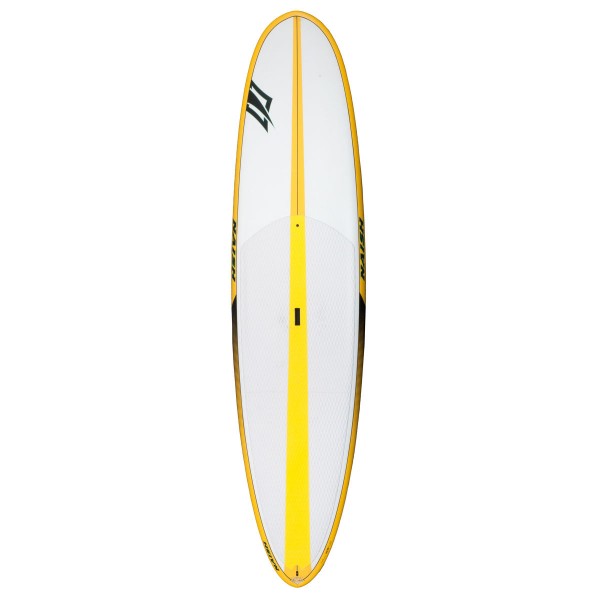 Starboard's Blend 30 inch Starshot Red All Round Stand Up Paddle Board is a great board in terms of both performance and durability. The nose flip and excellent flat water performance gives the rider an agile ride, and the PU ding-resistant rails go long way in protecting the board from impact, to keep it in great shape.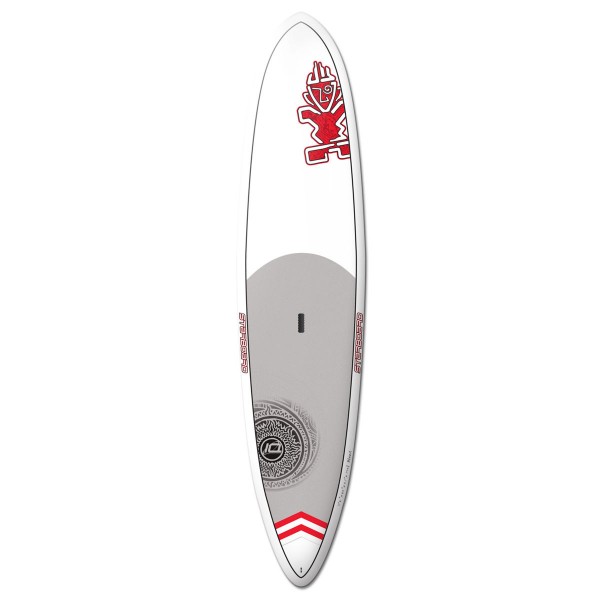 ---
Inflatable SUP boards have made SUP much more accessible in recent years; if your home is more of a bedsit than a beach-house, you don't need to worry, because inflatable boards mean that you can deflate your board when you're not using it.
These boards are also pretty handy for frequent flyers and people who want a softer deck to perform exercises on. For ease of set-up and storage, many inflatable boards also include a pump and bag.
The Fanatic Fly All Round HRS Stand Up Paddle Board is built from a thick, tough outer skin which gives the board hull a lot of strength, and makes it resistant to dings. This board's also got glass reinforcements strategically placed to ensure an the right amount of stiffness on the waves.
The flat deck and wide volume distribution ensures stability and buoyancy, and it also has a mastfoot insert which enables it to be used for windsurfing.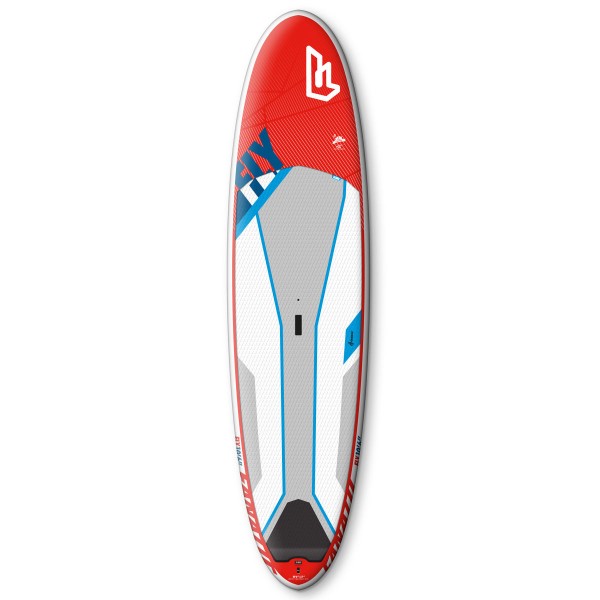 The Fly All Round Pure, also made by Fanatic, is a 10-foot 6-inch board with a strong hull and glass reinforcements. The soft front rails and sharper tail edges allow the board grip and carve, whilst maintaining glide and a smooth ride.
This board's flatter nose rocker, combined with a more pronounced curve in the tail, offers easy paddling and turning ability.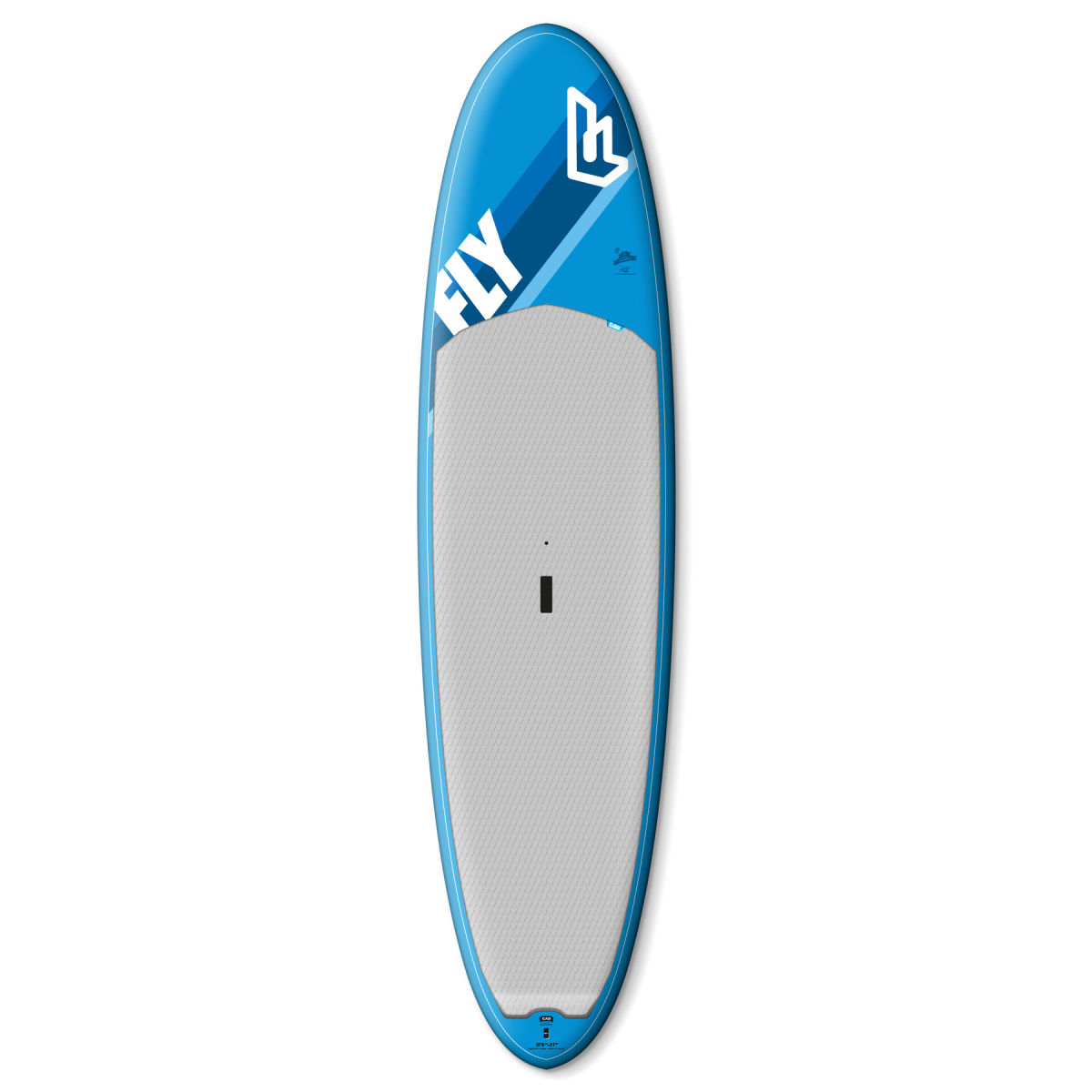 ---
Next you'll be needing a paddle to go with your SUP board!
Bic Surfboards Aluminium Adjustable Small Blade Paddle is perfect for smaller riders and kids and is nicely priced if you're just getting into SUP.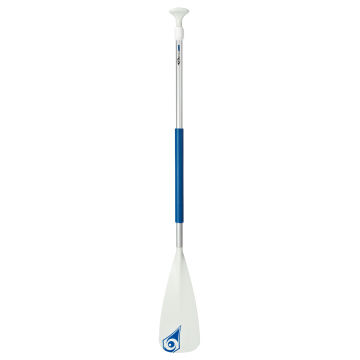 The Red Paddle Carbon Vario Stand Up Paddle Board Paddle is a high-quality paddle which has an ergonomical handle for comfort, and its oval shaft allows you to get maximum power into your in stroke.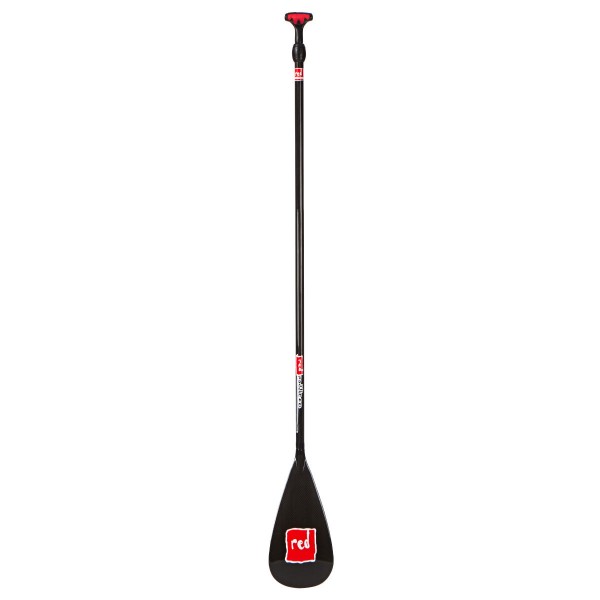 If you're looking for a great mid-range paddle look no further than Naish's Adjustable Alloy Sport 3 Piece Stand Up Paddle Board Paddle. Fantastic value for money whilst still giving you the control and stroke power that you'll need on the waves.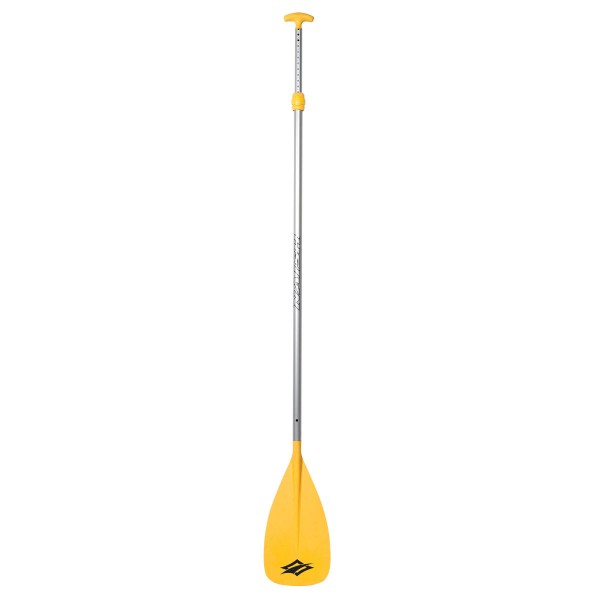 ---
If you're looking to liven up your life this autumn get yourself down to the UK's first ever #supbikerun event, which is sponsored by Surfdome.
SUP, off-road cycling, and trail running are the activities involved, so this new type of triathlon revolutionizes the old formula and replaces it with something more in sync with the surf and skate lifestyle.
#supbikerun is being held at a 40-acre fresh water lake near Chichester on 21st September, starting at 8.00am.
We've still got places up for grabs, so if you want to get out in the open air and show us what you've got, book your place here!