#supbikerun 2015 is here! Following the amazing success of the first event held last year, Surfdome is proud to present three events in 2015.
If you're wondering what #supbikerun is all about, well, it's about bringing the three action-packed sports of Stand-Up Paddle-boarding, Mountain Biking, and Trail Running together to create an endurance event that you're going to love if you like the outdoors. 3K Stand-up Paddleboarding, 30K Mountain Biking, 5K Trail Running will test your mettle to the max, and we've got medals for everyone who completes the course.
Last year's event was such a rip-roaring success that we're doing a Spring event, a Summer event, and an Autumn event, so if you can't make one, you can make another. Or if you really, really want, you can take part in all three!
The first #supbikerun of this year is at Wimbleball Lake, Exmoor National Park, Somerset on May 17th 2015. It's certainly not one to miss with plenty of camping, accommodation, great places to eat and a proven sustainability programme.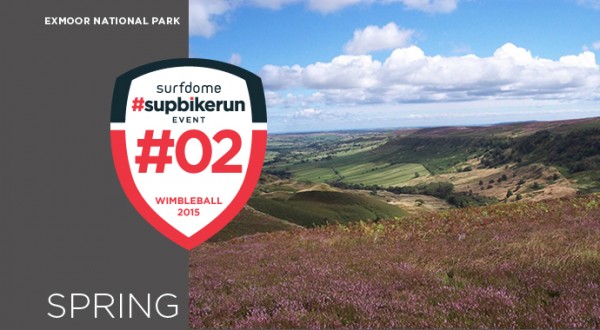 If that doesn't inspire you to participate or your calendar for that month is choc-a-bloc, the Summer event at Carsington Water Derbyshire on Sunday 12 July 2015 will knock your socks off; this triathlon will be held a stone's throw from the Peak District National Park. It doesn't more scenic than that!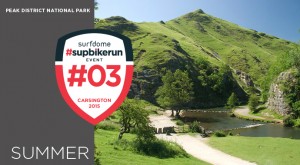 The final event of the year will be held on Sunday 20th September 2015 in Westhampnett Lake on the edge of the South Downs National Park in West Sussex
If cool, conditions and even cooler countryside is your thing, then you're going to love this one. Following the same format as the previous two events, this might be the decider even if you've competed against your training partner in the previous two. Or it might be your chance to secure a series whitewash!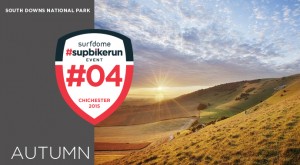 Now for the fun bit; we've teamed up with one of the leading Stand-Up Paddle-boarding instructors Nichola Cummiskey from SurfSUPFitYoga to give you the ultimate guide to getting in tip-top shape to compete in #supbikerun
Nichola has trained with the British Stand Up Paddle Association (BSUPA) and the Academy of Surfing Instructors (ASI) to deliver fun, safe, and effective SUP training in both enclosed water and open flat water.
She's also a Level 3 personal trainer and YA 300-hour Yoga teacher (specialising in balance, strength and flexibility training), so she knows the lot when it comes to getting fit to compete. In this guide, Nichola will take you step-by-step through how to train to win!
Hindu Press-ups
The Hindu press-up is extremely efficient, working shoulders, legs, back, hips and chest, it is also an intense method for strengthening your core.
When performing this exercise, you should imagine yourself like a wave crashing onto the shore. The entire motion should be fluid. Make sure you breathe deeply during the exercise.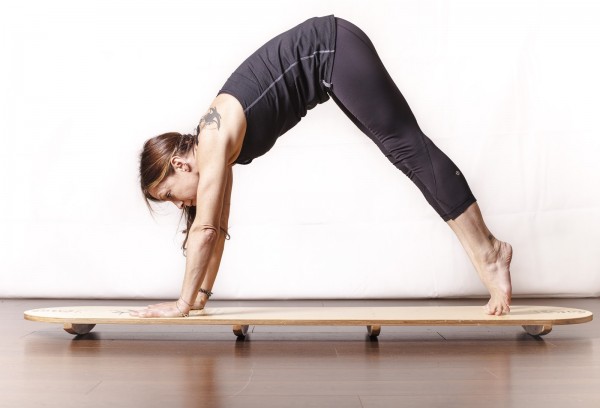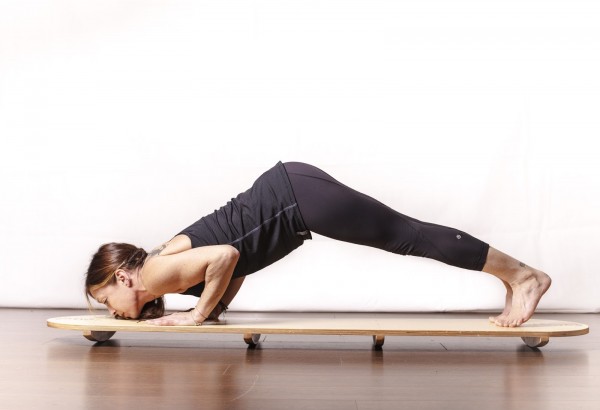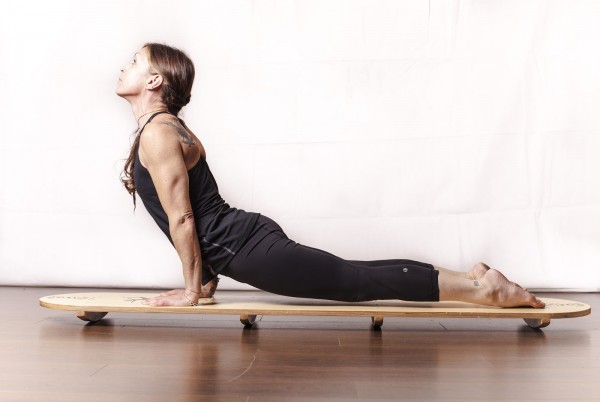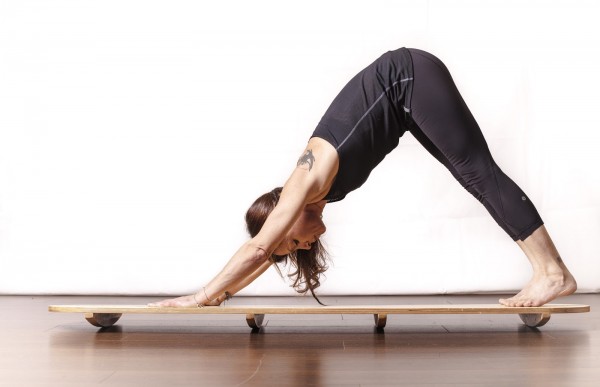 How to do it
Adopt an inverted "V" or Downward facing dog position, looking towards the floor, or back towards your feet.
From here, keep your legs straight as you bend your arms while you move your torso forward and down. Your chin should dip down, almost touching the floor.
Push forward and up, arch your back, looking up towards the ceiling as you do so. Your hips should remain close to the ground.
To complete the movement, return to the starting position by raising your hips and pushing your body back to the starting 'V' position, arms and legs straight, as they were before. The movement should become naturally graceful, with a constant movement between start, middle and end points, and with each rep blending into the next.
 V sit bicycle crunch
This sequence is an effective abdominal and core exercise that works a range of abdominals including the  external and internal obliques, and it engages the hip flexors, too.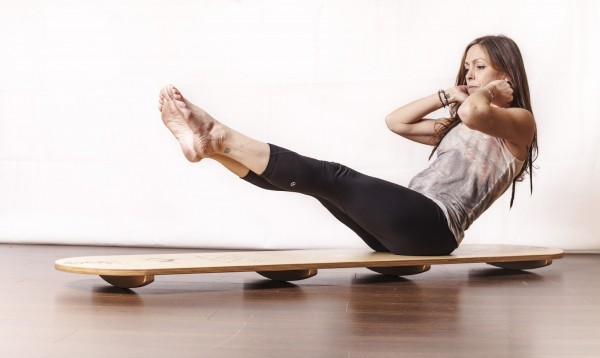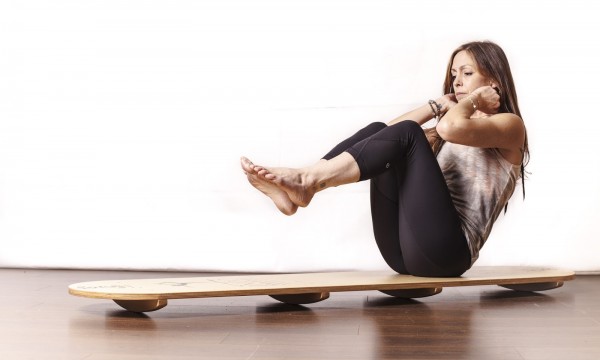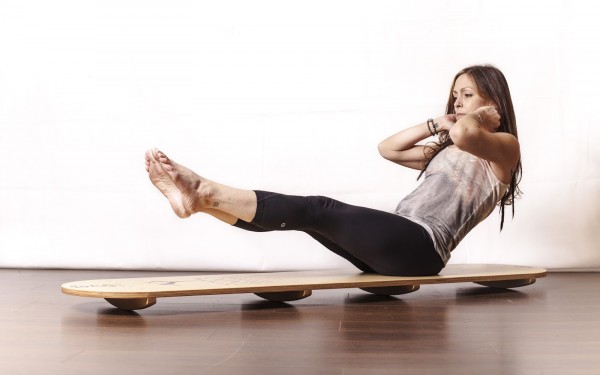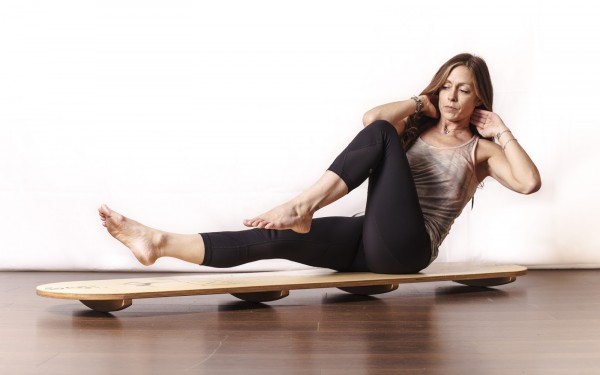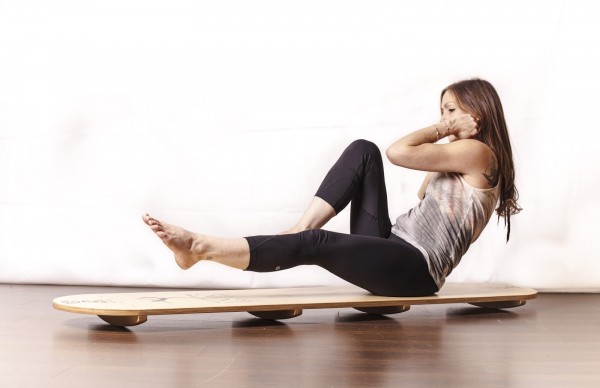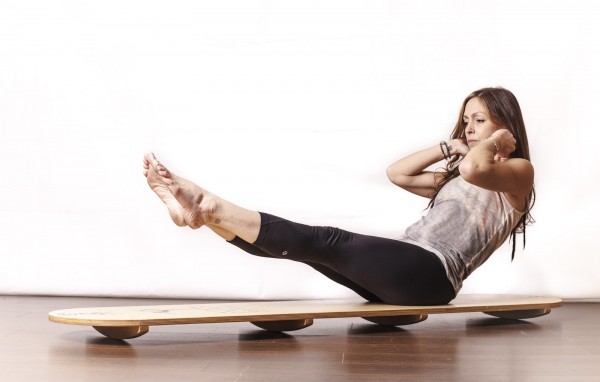 How to Do It
From a V sit position keep your hands behind your head
Bring your knees towards your chest  on an inhale
exhale extend both legs
Inhale touch your right elbow to the left knee, keeping right leg extended
Exhale do the opposite with left elbow and right knee.
Return to 1st position and repeat. Perform these in sets of 10-20 reps
 Balance Board Mountain Climbers
Mountain climbers are another full body workout targeting most muscles in the body to help you to burn more calories in less time. They can be performed anywhere as they only require a little space and your own body weight.They benefit muscular and cardiovascular fitness also improving flexibility, blood circulation and overall strength.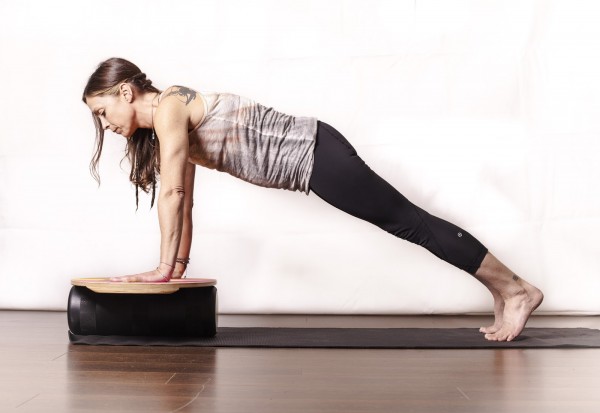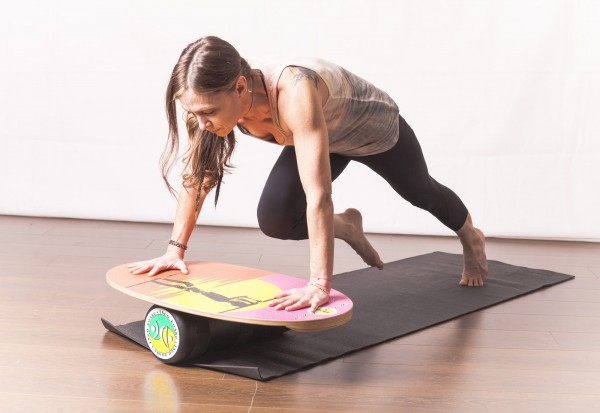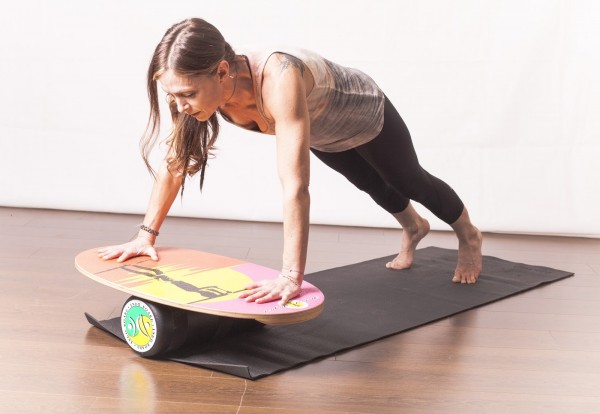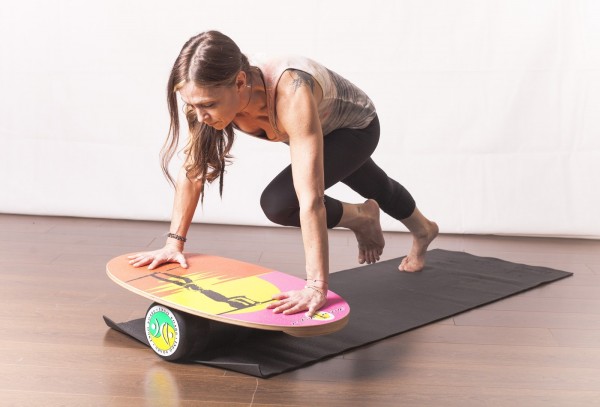 How to Do It
Assume a plank position with straight arms
Lift your right foot off the floor and slowly raise your knee as close to your chest as you can
Return to the starting position and repeat with your left leg
Continue alternating for the desired number of reps or time
If new to mountain climbers perform the knee to chest motion slow and steadily building up a faster pace with practice. If more advanced try placing your hands on an elevated platform such as a step, this will make the mountain climber more difficult. Drive your knee to your elbow, returning to plank between sides and drive knee to opposite elbow on both sides.
 
SQUATS
Squats are an excellent exercise for training the lower body and core muscles, if done regularly they help to define your thighs and posterior. You can do squats anywhere, as you are only using your own body weight. Squats can improve circulation, posture, digestion and are a low-impact exercise that almost anybody can do.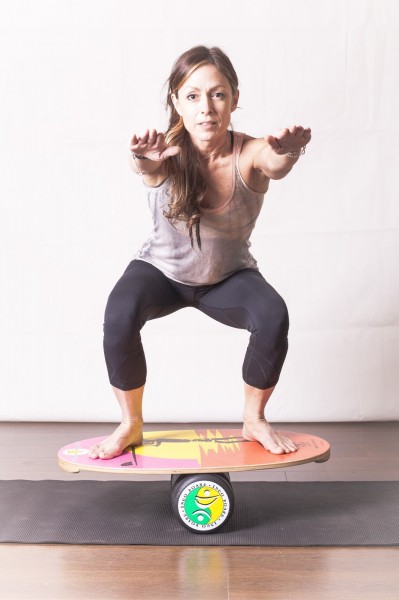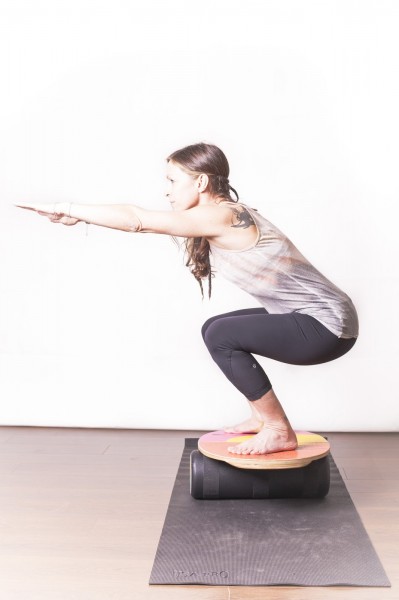 How to Do It
Stand tall with your feet about hip distance apart, arms down by your side
Pushing your hips back while bending your knees and moving your body weight into your heels as if sitting in a chair
As you are lowering into the squat raise your arms out in front of you for balance
Keep a neutral spine at all times and never let your knees go over your toes
The thighs should be parallel to the floor with the chest lifted.
Pause then lift back up in a controlled movement to the starting position
 
Photography: Elad Itzkin www.facebook.com/LondonYogaPhotography
 
So what are you waiting for, sign up now and make it a best of three!