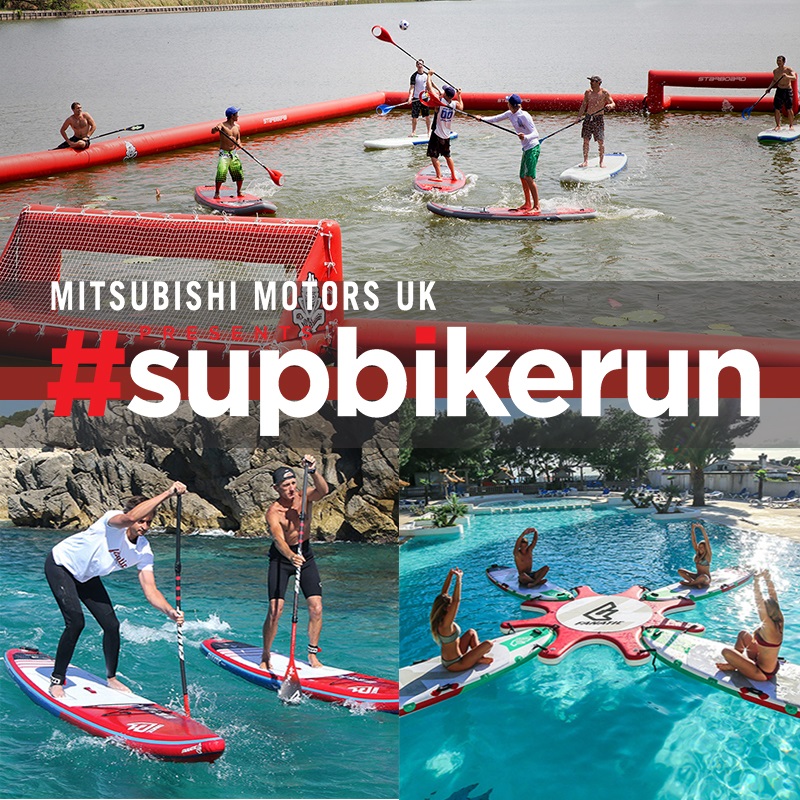 It's that time again; that awesome time of year when winter becomes a thing of the past and the summer sun is on its way. With the onset of those hazy days, smell of freshly cut grass and cloudless skies (ish!) comes the craving to get outdoors every spare second. And what better excuse to get outdoors than to put some dedicated you-time aside and train for an epic adventure or activity?
SUPBIKERUN is a triathlon like no other. Combining three adventurous activities – which all happen to require being in three stunning locations in the heart of the British countryside – it's time to step away from a traditional tri. Swap swimming for SUPing on tranquil lakes and waterways, road biking for mountain biking across rugged terrain and road running for cross-country running. Come rain or shine, taking part in SUPBIKERUN is sure to release a bucket-load of endorphins. And this year the event just got bigger. With pre-event activities where friends and family are welcomed to join and the option to sign yourself up as a Warrior or a Barbarian, there's something new for first timers and seasoned SBRers alike.
---
The Festival Weekend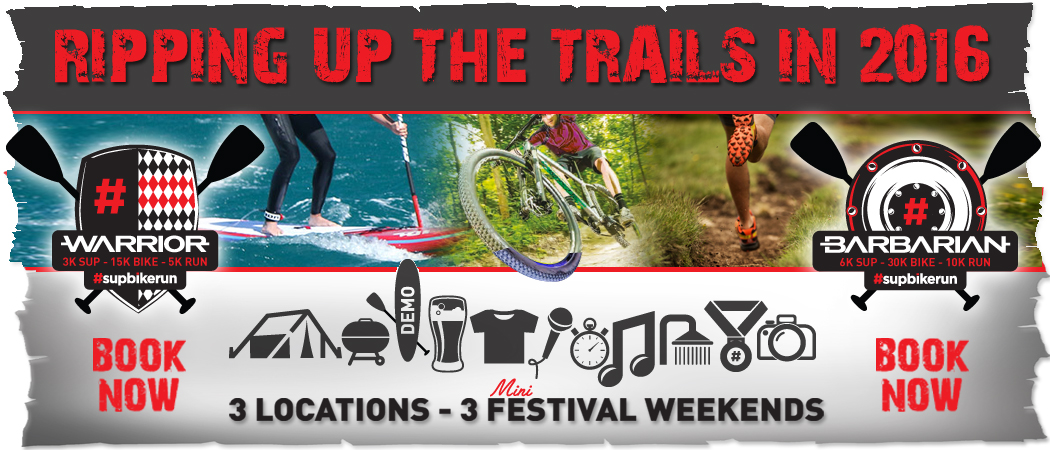 Introducing… the festival weekend. This year SUPBIKERUN will be run over two days with the Saturday dedicated to everything SUP and the Sunday staging the main event. Camping is available so you can make a real weekend of it – like your very own fitness festival! So feel free to bring family and friends to support you and enjoy being in the great outdoors together. Plus SUP classes and workshops on the Saturday are open to everyone including people who haven't signed up for the main event, so if a tri is a bit too intense for them there's still the opportunity to get involved. Whether you want to test your balance with SUP yoga, test your skills and power in a fun 50m sprint race, or just have fun taking part in a SUP gladiator and SUP polo tournament, there's activities for everyone. And if you've signed up for the main event, you'll get the choice of a FREE class – SUP taster session, SUP Yoga or SUP masterclass – which will take place on the Saturday of the event.
---
2016 SUPBIKERUN Locations
If you're not already savvy on the locations of 2016 series, here's the breakdown. Set in three stunning locations in the British countryside, there's no better opportunity to embrace the great outdoors. The first event of the year is now at capacity, but there's still spaces for Alton Water and Bassenthwaite so be sure to sign up soon and don't miss out on the ultimate triathlon!
---
What the SUP?
If you're planning on taking part in SBR, you'll need to start training right about… now! Investing in some good gear to see you through these important weeks and months of training is important. So we asked our resident SUP specialist and buyer for the lowdown on what to wear while you get into shape. Check out his expert advice below:
"Ladies, gents, when you're training you'll need some seriously comfortable gear that'll see you through the unpredictable weather which the Great British outdoors is likely to throw at you. For running and cycling, leggings and a lightweight protective shell form the essential layers that'll keep you performing. When it comes to getting out on the SUP an item of swimwear in 1mm or 2mm thickness will be perfect because, let's face it, you won't be falling in. And trust us, when you're spending your SUP sessions above water you'll quickly get a sweat on. Here's my top picks for women and men…"
Women
Y.A.S Ash leggings, Salomon Agile jacket
Billabong Skinny Sea Legs 2mm wetsuit leggings, Billabong Peeky 1mm front zip wetsuit jacket
Men
Salomon Ranger jacket, Peak Performance Lavvu Print running pants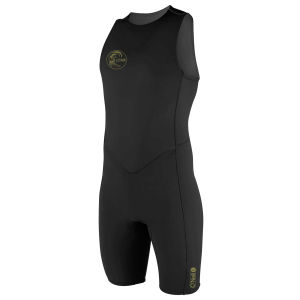 O'Neill O'Riginal 2mm Back Zip Short John wetsuit
For more information on SUPBIKERUN 2016 series, visit the website www.supbikerun.co.uk and check out the Facebook page for regular updates. 
---
More from Surfdome >