This summer I have teamed up with my sponsors Animal and the women's Breast Cancer foundation "Keep A Breast Europe" to host my first ever women's surf festival.
Surf Bettys is taking place on 2nd August in Newquay, yes that's this Saturday so not long to go!
The festival is all about celebrating women's surfing! From free surf lessons, a surf simulator to mini manicures and live music. Whether you've been bitten by the surfing bug or never even worn a wetsuit before, Surf Bettys has something for everyone.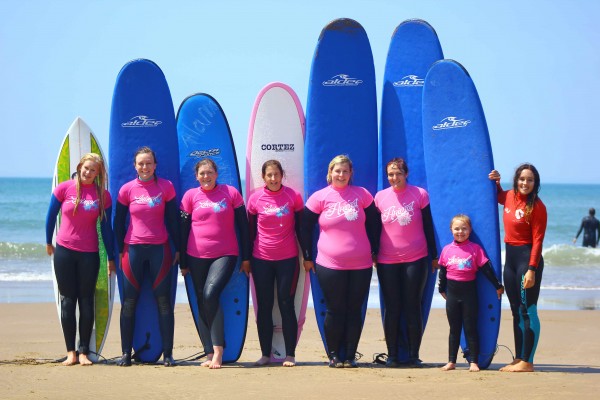 All the partners involved have organised some really fun things for the day. Animal are hosting a tie dye workshop which anyone can take part in, Sambora Beach Toes are offering mini manicures and Nalu Beads have a workshop going on, these are but a few of the great things you can do on Saturday. The craft stalls and free surf lessons will run from 11am – 5pm and then the live music will kick off. I've booked some great acts with ladies such as October and Laura Lost headlining!
The Festival is looking like it's going to be a great day and I really hope to raise lots of money for Keep A Breast Europe. All the money we raise on the day is going to help them set up a foundation in UK and allow them to continue doing their amazing work by educating young women on the dangers of breast cancer.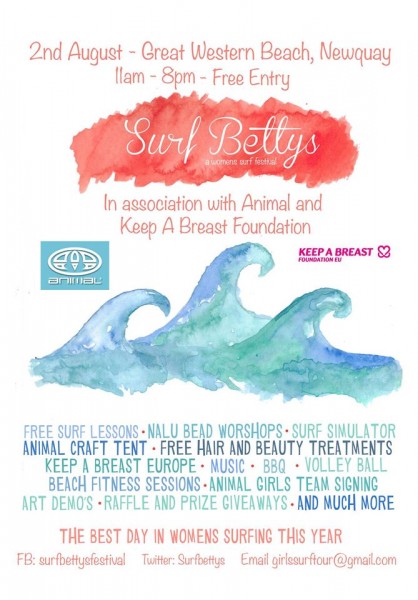 Surf Bettys will take place from 11:00am – 8:00pm on Great Western Beach, Newquay. For more information get yourselves over to the Surf Betty's Facebook Page.