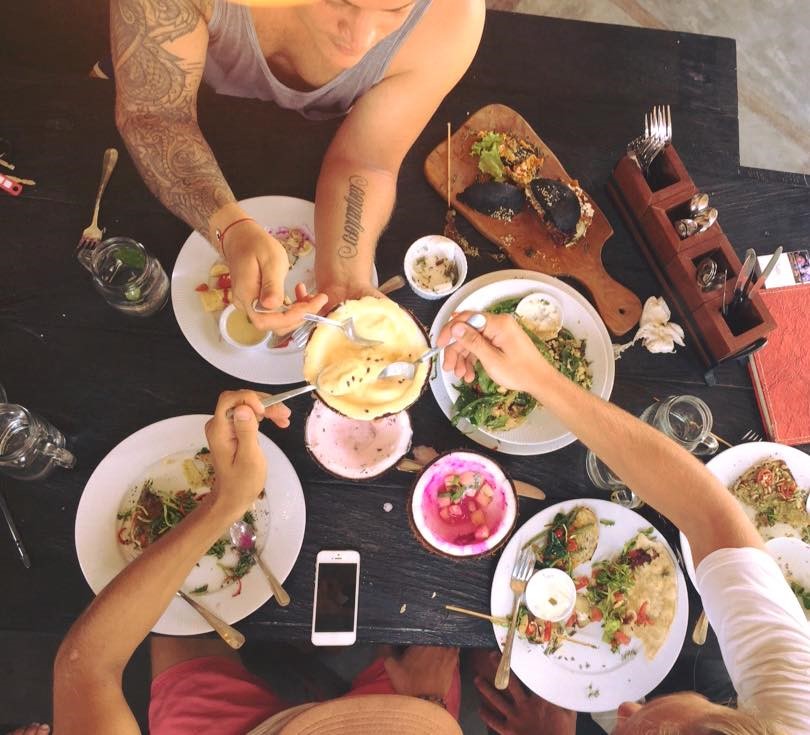 Whether surfing, snowboarding or skating, when you're travelling it's not unusual to receive some confused looks if you go round asking for those can't-live-without free range organic eggs, raw cacao powder or shots of wheatgrass. Especially if it's a small street food vendor in Sumatra where the only choice you're faced with is whether to get your satay with coconut rice or plain rice. Adaptation is important.
Luckily, one of the best bits of travelling is discovering new flavours, textures and health benefits of local foods – which means adapting can actually be really fun! That's why I want to share with you the foods that I've found have helped me out and where on my travels they've come in particularly handy. As a yoga teacher and surfer, nutrition is very important to me; I'm not a nutritionist but I am into real food with health benefits to keep my body strong and functioning well especially when teaching and surfing abroad. So whether you're surf trippin' to Sri Lanka or France here's some
---
Chlorella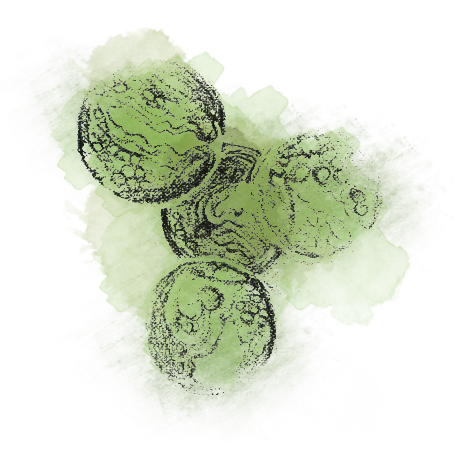 Chlorella is a green algae that has more amino acids, vitamins and minerals than you can shake a stick at.  The best bit? You can take chlorella tablets with you everywhere. For me, they were particularly useful in southern India where the diet is partly low in iron and fresh greens.  One top tip – eat as many leafy greens as you can!  I'm talking hearty green vegetables; no matter how much protein you eat to build and repair your muscles, if you don't have the greens then your body just won't absorb all the goodness you're putting in. Make sure these go on your packing list and stock up pre-departure!
---
Beetroot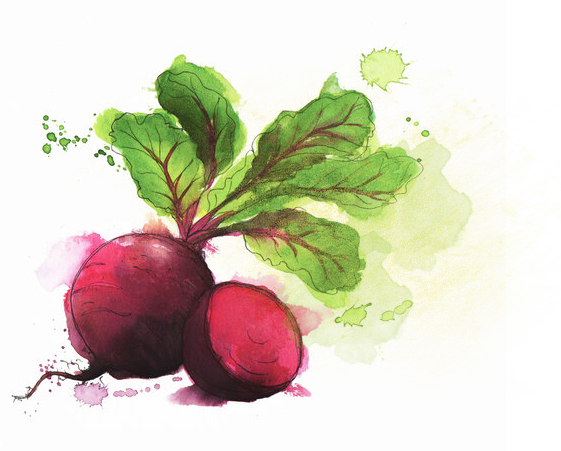 I worked with a friend, Bernie Stringer, who did some research on the benefits beetroot has on your sports performance.  He explained to me that beetroot is naturally rich in nitrates which lower your blood pressure and allow the blood to flow more freely around your body, therefore improving the delivery of oxygen and nutrients to the muscles. He did an experiment with a group of people where he tested their fitness levels, then gave them two shots a day of concentrated beetroot juice for a week before testing their fitness again.  The results showed a 90% improvement rate after just a week! So whether you're in Europe or Indonesia, add concentrated beetroot juice to my smoothies or grate raw beetroot into salads to get your fix. It's readily available, you'll just need to scout it out.
---
Coconut Water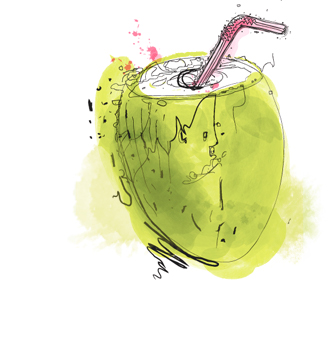 If you've been to the tropics you'll know how much of your day is taken up sweating and trying to stay hydrated (if you haven't don't let that put you off it's worth the sweat!). Luckily coconut water is not only cheap but is also full of electrolytes which are going to rehydrate you quicker than water. However, if you find yourself stranded on a desert island, with nothing but coconut trees to keep you company, go easy the sweet water as it's also a laxative… which means all your hard work at keeping hydrated could become undone pretty quickly. And Sri Lanka has the tastiest and sweetest king coconuts in the world so be sure to visit on your adventures!
---
Black rice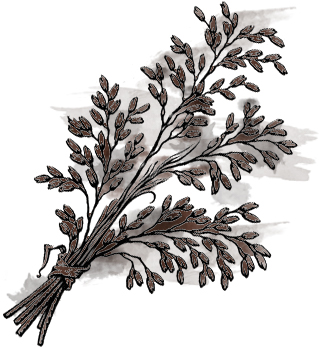 Rich in antioxidants, amino acids and fibre, Thai back rice is the most nutritional of all rices. I discovered that the Balinese's Black Rice Pudding is the best way of cooking it for a hearty post-surf breakfast. Cook the rice the night before in half water, half coconut milk and add cinnamon for flavour.  Let it cool, put it in the fridge and voila! It's ready for the next morning when you crawl in the door after a sunrise surf. The Indonesian usually cook it with brown sugar, but I prefer to cook it without then just add honey on top for a bit of sweetness. Chop some banana and add on top for a wholesome dose of potassium.
---
The Secret Ingredient: Protein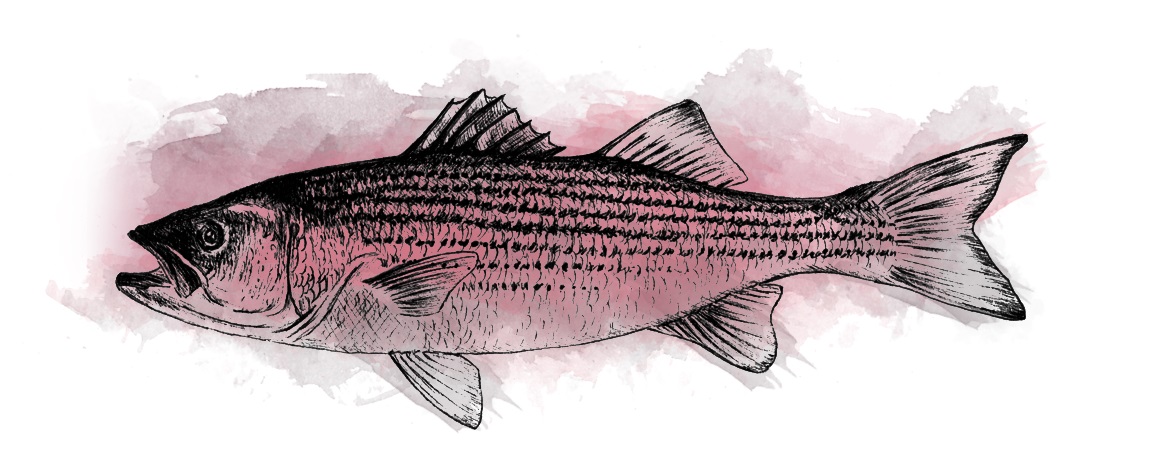 Eggs, fish, chicken and vegan protein shake; they're all proteins and they're all incredibly beneficial to your health. In fact, they are the key ingredient which will help your body grow and repair – especially if you're doing a lot of exercise. When I was training as a dancer there was a myth that a lot of protein would make us girls (and guys) bulk up, so we kinda stayed away from them.  But the truth is, unless you're shovelling down shed-loads of protein and doing lots of heavy lifting and body building, you won't bulk out from a good portion of protein here and there.
Not only will having the right amount of protein in your diet keep your energy levels up but it's also going to help your body to repair quicker.  One of the quickest ways of getting protein is by eating meat, but when you're travelling it's hard to know how good the meat it.  In India, for instance, I was told they don't have the same regulations as we have in the UK about what hormones you can put in the chicken's feed. So freshly caught fish and eggs are always a great option for getting that protein fix.
---
More from Surfdome >
We've teamed with Roxy ambassador and all-round awesome chick Lucy Foster-Perkins to present a four-part online series of yoga classes aimed at surfers. Check out her first one: Chest Power.
More on Lucy > Surfdome Meets: Lucy Foster-Perkins