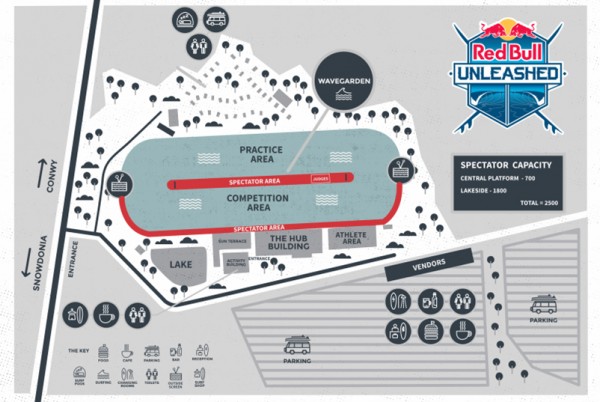 Red Bull have "Unleashed" the roster for the first ever contest at the Surf Snowdonia wave garden and it's got Surfdome HQ into an absolute frenzy. The list of surfers is packed with some heavy hitters from across the globe and Red Bull have pulled out all the stops to make this an event to remember.
The event takes place on the 18th and 19th of September and with the likes of Albee Layer, Jack Freestone and Yadin Nicol on the bill, its something you will not want to miss. This event will give us all a chance to witness the most progressive surfers on the planet battle it out, blow for blow, to take the title. The full roster can be seen below.
Jack Freestone (AUS)
Albee Layer (HAW)
Kanoa Iagarashi (USA)
Leonardo Fioravanti (ITA)
Kalani David (HAW)
Kai Hing (AUS)
Slade Prestwich (ZAF)
Brendon Gibbens (ZAF)
Yadin Nicol (AUS)
Mikey Wright (AUS)
Dillion Perillo (USA)
Luke Davis (USA)
Mitch Crews (AUS)
Hiroto Arai (JPN)
Billy Stairmand (NZL)
Ezekiel Lau (HAW)
Marc Lacomare (FRA)
Evan Geiselman (USA)
Ian Crane (USA)
Ian Gouveia (BRA)
Jayce Robinson (GBR)
Oli Adams (GBR)
Reubyn Ash (GBR)
Alan Stokes (GBR)
Not only are the competitors A-listers but the judges are made up of Jake "Snake" Patterson,  Brad Gerlach and Alain Riou. That's a super star line-up in itself!
Surf Snowdonia recently had a slight issue (it broke) and had to drain all 6 million gallons of water. However, all's now good in the hood and the waves are once again pumping. You can find out all of the info for the Red Bull Unleashed event here.
https://vimeo.com/135014335
---