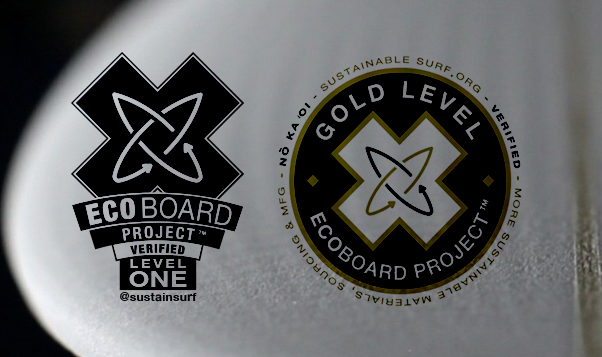 The awesome team at Sustainable Surf have upped the 'Green' standards of surfboards by releasing the all new 'Gold' Level.
As surfers, we are bit like the nature-loving hippies who chug around in gas-guzzling old wrecks of campervans and claim to be all about protecting the natural environment, but actually don't give up their distructful C02-emitting vehicles. Only, our version of the carbon-emitting campervan is the surfboard under our arm.
Traditional surfboards are awful for the environment – from the raw materials extracted out of the ground by the dirty oil industry to pollution caused by the manufacture of resins and blanks all the way to the end of life. Yes, your old board haunts this planet for eternity.
As surfers, we know better than most that we need to look after the green and blue of this planet. So, what's being done about it?
Well it's a quiet revolution and perhaps the next evolution of the surfboard, that sometimes ….ahem….. sometimes has a little spark! Little things like the 11x world champion smashing a perfect 20/20 heat, at one of the worlds most challenging waves, before taking out the competition ….. on an Eco board!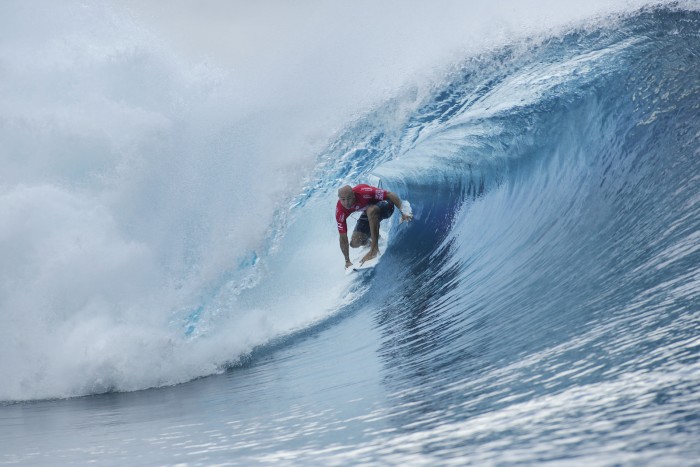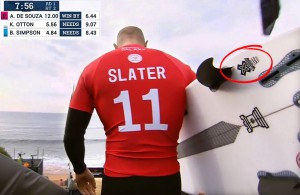 So, this new Gold Level has been informed by the recently completed ECOBOARD lifecycle study. This study identifies the most effective strategies to reduce the environmental impact of a surfboard related to the carbon footprint and use of hazardous materials.
The lifecycle study shows that an ECOBOARD can easily achieve a 30% reduction in carbon footprint compared to an industry standard PE/PU surfboard, with an 80% reduction possible in the foreseeable future. The lifecycle study was performed by Pure Strategies, a leading environmental consulting firm, with data collected from participating ECOBOARD Project approved manufacturers including Entropy Resins, Marko Foam, Firewire Surfboards and Channel Islands Surfboards.
Gold Level designated boards require the use of multiple "Qualified Materials" by the ECOBOARD Project and are made by board builders that are actively evaluating new ways to reduce waste and lower energy use during manufacturing. Gold Level is intended to be a stretch goal for most manufacturers and showcases a significantly more sustainable way to build a surfboard using modern materials and techniques.
So, lets compare the 'Ecoboard One' standard and the new 'Gold Ecoboard' standard: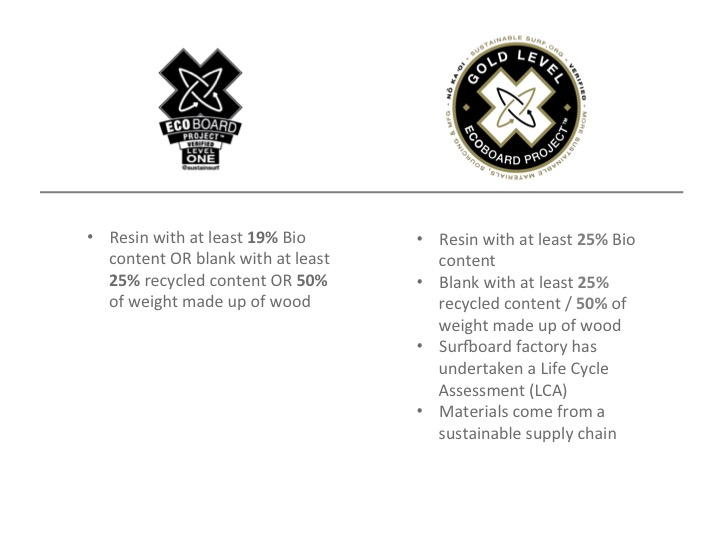 Until Gold is readily available on the market, make sure to check out the Level 1 Eco Boards with the Superbrand The Fling Eco, the Superband Vapour Gt Eco and the Maluku Flying Frog Eco 5 Fin board. There's no excuses anymore – go green, (and soon) go gold!
UPDATE: Maluku's new model "the Shake" is now available Gold Level ECOBOARD construction.
Learn more about the ECOBOARD Project at: http://www.sustainablesurf.org/ecoboard