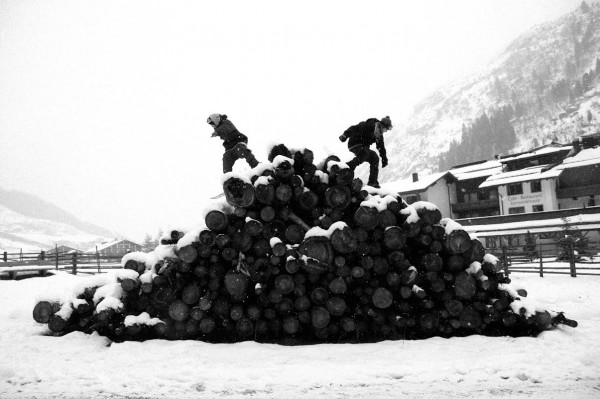 Alex Grymanis is a Greek photographer and snowboarder. He is currently travelling around the mountains taking photos of snowboarders, snow sport contests and amazing landscapes.
His most recent collaboration is with Makis Kalaras, award-winning discus and ski champion of the Greek special games. Makis is due to take part in the Special Winter Olympic Games in Sochi, 2014.
Surfdome caught up with Alex to talk about his passion for photography, his projects featuring disabled athletes and his future plans.
Hi Alex! You live an incredibly hectic life – where are you right now?
I'm in Canada, specifically in British Columbia on the Panorama mountain village. I came here to photograph disabled people training to race. Travelling is one of the best things in my life as I get to meet different people and cultures and of course experience some sick landscapes.
How and when did you start snowboarding?
I started snowboarding when I was 11 years old, which has spawned all the adventures that have come into my life so far.
What training have you had to get to where you are?
Well, there is nothing better than a good day with friends on the mountain, shredding and riding on some amazing spots. To be honest, I haven't undertaken any professional training. All I know comes from observing friends, taking their advice and my own desire to develop my skills.
As a photographer, I started taking pictures while out snowboarding and skateboarding on the streets of Athens. This quickly became my passion and I started taking pictures of big snowboarding events, contests and off-slope captures.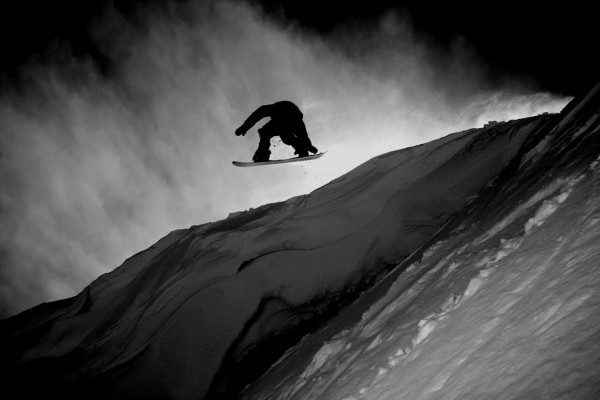 What's the Greek snowboarding scene like?
The scene is good. The mountains are not that high and cold as they are in the Alps and Canada etc. but you can find good quality snow and a bit of powder in Northern Greece. There are several people who are really into that and live on the mountain all year to get really into snow and learn about weather, find hidden gems and practice their skills. Nowadays, more people get into snowboarding with different perspectives on snowboarding and technique. It's more skate-inspired, more playful and more creative than it used to be in the past years. The bumpiness of mountain ground permits you to play around.
Your job requires lots of travelling. Where have you had the best time as both a photographer and snowboarder?
I've been travelling a lot since photography and snowboarding came into my life. One of my sickest trips was in Austria 2 years ago with Mike Avgeris and Christian Manousaridis, two Greek Pro snowboarders. I remember every moment and every session from the trip. The mountain was great, the snow quality one of the best I've seen and the guys' tricks were off the hook.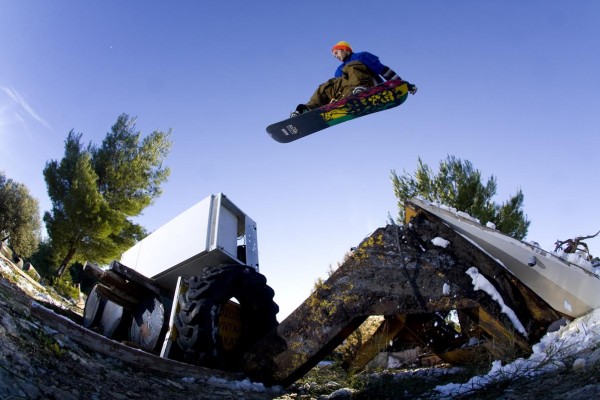 You're currently working with the Paralympic Champion Makis Kalaras. Can you tell us a bit more about this collaboration and what's it like to work with such a strong personality?
I met this guy 2 years ago and though what he was doing was great. He's passionate about life, sports and will reach the top because of this. It's kind of a romantic point of view for my photography. Helping him capture all of his moments on many mountains around the world until the special Olympic Games is something that makes me proud of people. It also gives me the opportunity to learn more about life, new places and photography.
Which is the concept behind the project with Makis Kalaras?
Makis has already won medals as a discus thrower in the past. When I met him for the first time, I asked him everything about his life. I wanted to know about this guy, about his Olympic dream and his whole outlook on sport. So, I thought why not making a documentary about his life and his dreams?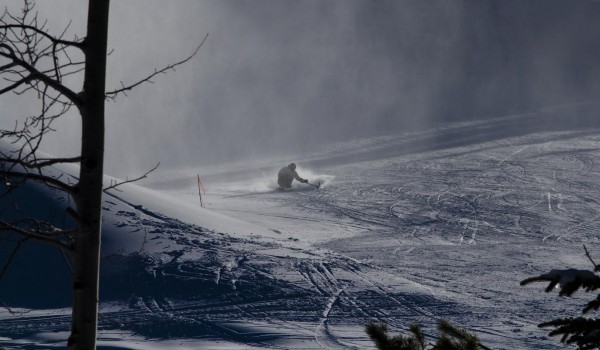 What moment has been the hardest to capture on film so far?
The biggest problem in a snowboard film is the weather, especially when it turns foggy. The other problems are the injuries, but fortunately there haven't been any serious ones so far. I'm trying to cope with difficulties without complaining and make it worse. Whatever happens happens, so I'm trying to remain calm and think positive.
How difficult is to find sponsors and funding in Greece nowadays and how does this affect your work?
Many things are difficult in Greece because of the financial crisis, especially finding sponsors. Many sponsors believe that they can't profit from providing funding. On the other hand, several snow stores believe in winter sports and athletes and support them with anything they can offer. This in turn helps bolster the main ideology behind winter sports.
What famous snowboarder/skier would you most like to work with?
It's hard to say as there are a whole bunch of people I would love to collaborate with. Every person can give you something special in photography. There is one guy I'd like to work with and it's Nicolas Muller. I find him one of the most creative and focused rider I've ever seen.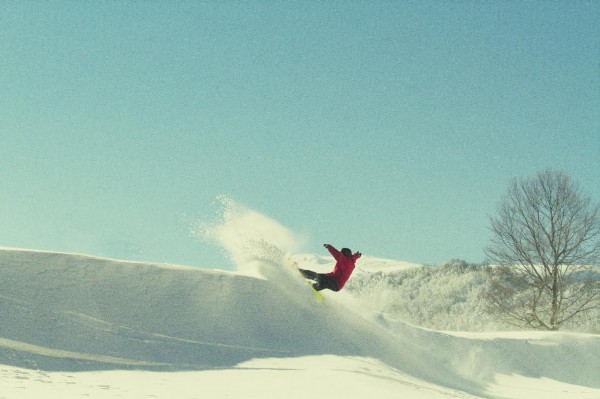 What are your plans for 2014?
I will be following Makis Kalaras until the Olympic Games in March 2014. After that, I have some projects in mind. One of my projects will be to travel all the Greek mountains in one month, taking pictures with analogue cameras in order to showcase the Greek snow scene. I hope I'll make it and it'll be successful so I can tick off one of my personal goals. After that, it'll be whatever life brings!
Find Alex:
Facebook
Instagram
Big thanks to Alex Grymanis for the interview. We wish him the best of luck on all his future projects!