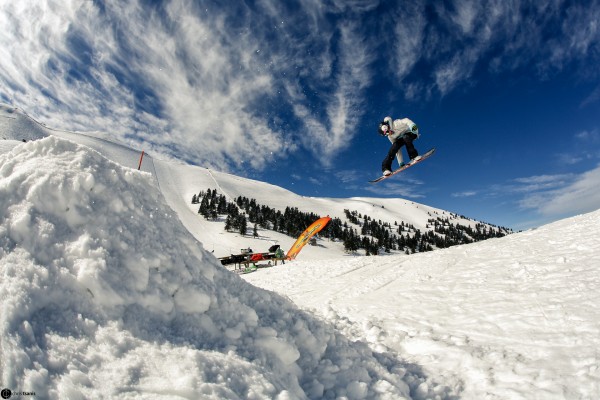 Surfdome caught up with the Greek snowboarder, surfer and photographer Kostis Migkos. He told us about his collaboration with CLWR Greece, his first steps in snowboarding and how much of an influence this extreme sport has had on him. Kostis, apart from shredding the slopes and carving the waves, spends his time capturing moments and preparing his e-magazine. Kind of interesting guy!
Hi Kostis! Congratulations on the collaboration with the Swedish brand CLWR (Colour Wear). Can you tell us a bit more about this?
Hello to you too, and thank you! I was on the Forum and Foursquare team in Greece until they announced they were closing. So the distributors replaced them with other brands. This is how they introduced me to their CLWR Greek team. I am very happy about this collaboration because CLWR is a very stylish, high quality brand and it's awesome to support smaller brands like this one.
So, where did you first start snowboarding?
I started riding in Greece on the local mountains in 2001. I took my first "steps" at Vasilitsa ski resort. The terrain there is perfect for all levels, not only for beginners; especially for free riding and backcountry. It's still my favourite place to ride!
In the beginning, how did you go about learning new tricks and how far did you have to push yourself to reach the level you are at today?
Snowboarding movies played an important role, as well as people around me who are better at riding than me. I try to take advantage of every moment no matter the weather; for example when it's foggy I'm practicing on switch riding and flat tricks. You can always learn something; it's all about the time you spend on board.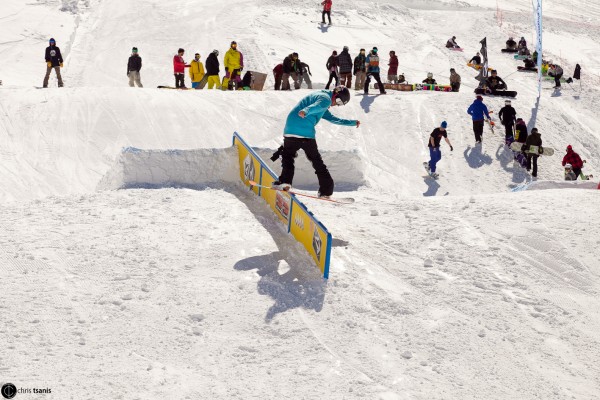 You're a snowboarder, surfer and photographer. You live quite a hectic life. As a snowboarder, what is your most memorable moment so far?
The most memorable moment as a snowboarder, was 2 years ago at 3-5 Pigadia ski resort when it was snowing nonstop for a week, maybe more. One day we woke up with bluebird and we were shredding fresh powder until the midday break, when it started snowing again and we had a second powder session on the same day. It was CRAAAZY! I had never experienced something like that before; we were all so stoked!
Where is your best place for shredding and why?
Vasilitsa has the best terrain for snowboarding. Even when the snow is not that great for backcountry and powders, you can find some very playful runs. Most of the time you will leave the mountain with a big smile on your face, which very important to me!
So, what's the riding like in Greece?
You can't compare it with the Alps and those endless mountains in Europe, but it is fun. In Greece there is a bit of everything; a bit of free ride, a bit of park riding and a bit of street riding.
Actually, park riding is at an immature stage yet, probably because nobody wants to invest in parks or because ski centres don't understand that a snow park can work with very little snow.
Can you describe yourself on the mountain?
When I am strapped in on my board, I feel very free and very happy. I try to use my imagination before I "hit" something because, in my opinion, imagination will improve this sport. Everyone has to create their own style and this will be achieved by using your own inspiration and creativity.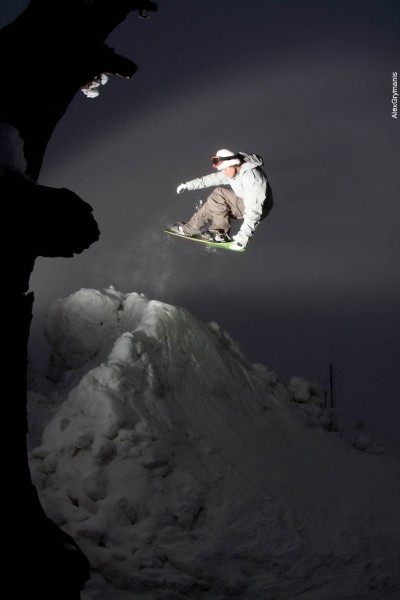 Have you had any serious injuries and how do you keep yourself out of the hospital?
I feel lucky that I've had no serious injuries. During the early years, I wasn't very careful and I thought that luck kept me away from hospitals. But by watching friends getting injured, I realized that I have to think before I jump.
Do you like contests?
I like contests, because it is an opportunity to ride with friends that you don't ride with very often. But I don't like the natural level of competitiveness that comes with contests. They should be more like a meeting to "celebrate" and ride together. This is how I perceive contests; I will do my best, of course, but I am not going to have a competitive attitude.
How has snowboarding influenced and affected your life?
Snowboarding gave me a destination and helped made me respect nature. It changed my way of living and thinking; if I am on the beach and see some rock, I wonder how to build a kicker to make some stoles and taps. That's the level of influence snowboarding has on me.

What would you be doing right now if you weren't snowboarding?
SUUUUUUURF! I love surfing as much as snowboarding.
What song are you listening to while you're shredding the slopes?
I prefer not to hear anything because otherwise I'm not focused. I want to hear the surrounding sounds and to have my mind on the "target", something that is not possible with headphones on.
What advice would you give to new snowboarders?
To be creative and to "build" their own style. I think it is very important to have your own style, like a signature, it makes you unique. Also, to respect others if you want to get respect back. It is very common to hear young snowboarders talk like assh*les.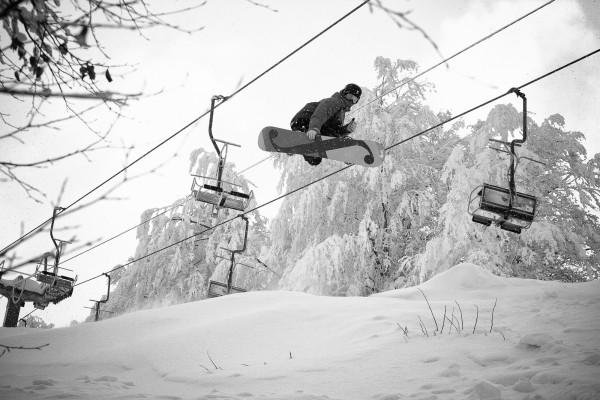 What are your plans for 2014?
My plans for 2014 are to do as much snowboarding and surfing as I can to smile a lot and stay healthy. Also, I want to go on some trips to collect some good content for my e-magazine, the Nut Zine.
Okay, if there're any shout outs, go for it.
I want to thank my family for supporting all my decisions throughout the years, my friends and microxtreme for the love they've shown.
Find Kostis:
Instagram
Facebook
Tumblr
Vimeo
Photographers
Alex Grymanis, Theo Vranas, Chris Tsanis
 
Big thanks to Kostis Migkos for the interview and we wish him luck with all of his future plans!