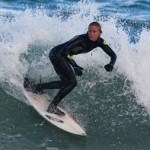 As one of the UK's leading surfers, Sophie Hellyer has fast become a role model and inspiration for thousands of young female surfers alike. Hailing from Westward Ho!, Devon, Sophie devoted her teenage years to riding waves with her father and sister. This certainly paid off as she won the English Junior Women's Nationals, British Schools Junior Women's Nationals and Bude Classic Women's Open, as well as racking up a number of other prestigious titles around the UK's coastline.
Now the poster girl for surf brand
Roxy
, making the front cover of Cooler magazine, and landing deals with
Cushe
and Lynx, Sophie has had a huge impact on the surfing world and is a fantastic ambassador, not only for female surfers, but for the entire UK surf scene.
We caught up with Sophie Hellyer to see what she makes of the Wadi Adventure Park (Dubai), travelling and…bumbags.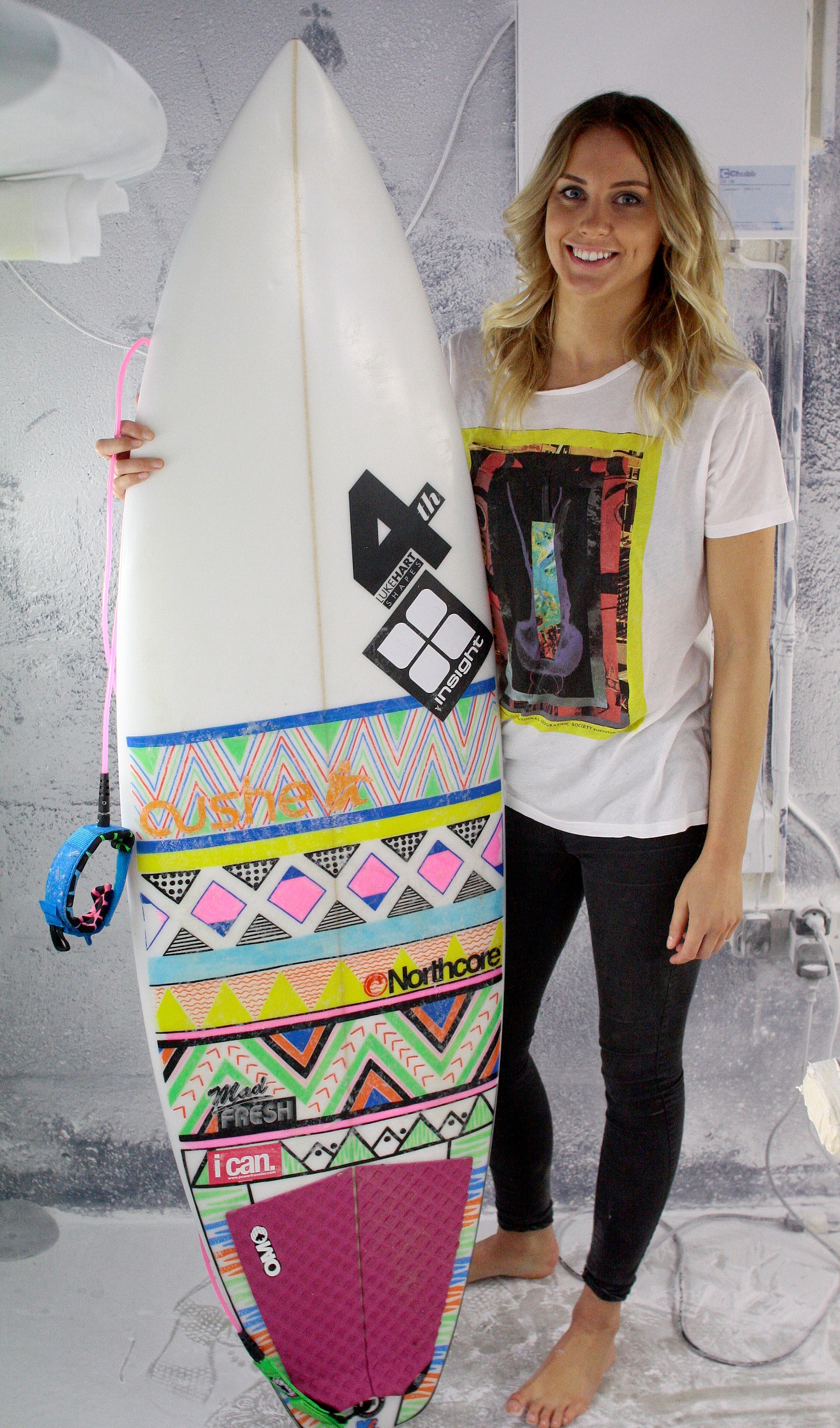 1. We've read you wouldn't mind opening your own surf school in the future. So if you could choose anyone in the world to teach, who would it be?
Oh good question… the best days are coaching funny people who are naturally good at surfing. Maybe James Franco?!
2. Having done a fair amount of modelling you must have an idea of what your perfect photo shoot would involve, what would it be?
I've been on my perfect photo shoot before; I doubt I'll ever be so lucky as to do it again! Wake up at sunrise, surf and shoot till sunset, swimming, surfing, dolphins, turtles, bikinis… I've been to Tahiti and Fiji on photo shoots, so lucky!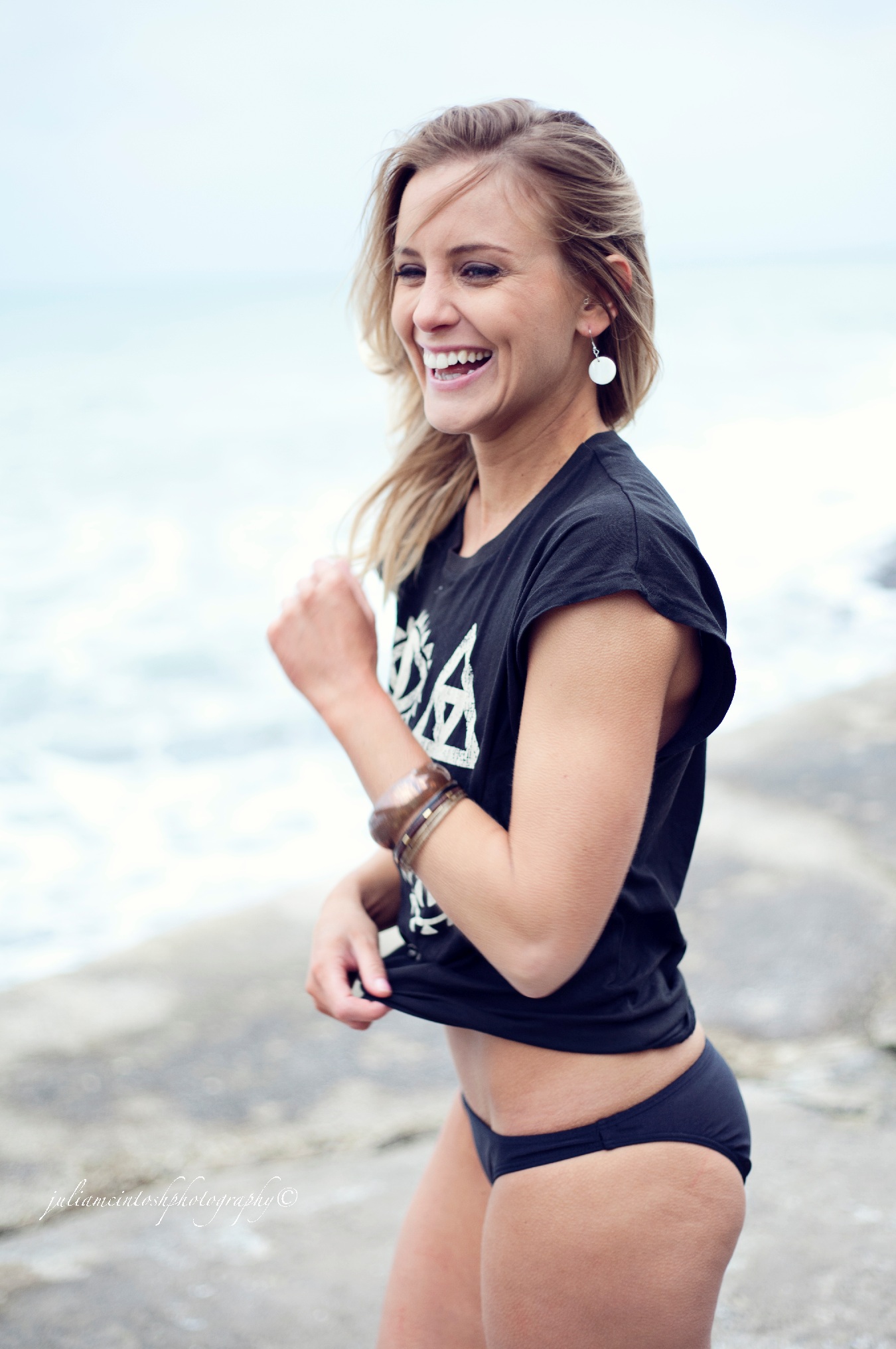 3. Being a keen traveller you've been to more places than a lot of people could dream of, but is there anywhere in the world you're desperate to visit and haven't managed to yet?
A couple of places… I've always wanted to visit Cambodia, not for surf but more to see the history. I'd like to visit some more islands too, Hawaiian Islands, Philippines, Papua new Guinea….
4. How did the Wadi Adventure Park in Dubai compare to a real surf and what do you make of this new technology?
I LOVE the wavepark, honestly it's insane. You won't believe me until you have surfed it yourself. There is a wave every 90 seconds, and it's guaranteed. It doesn't matter about swell, wind, tide… plus the suns always shining and the waters warm. You can choose left, right, a frame or close out. It's awesome! In a way it's better than real surf, because you know EVERY wave you can get a couple turns and a cutty in, whereas free surfing I can go a week without this! But then again, nothing can produce the raw power and intensity that the ocean provides. Is this really surfing, or just riding waves? I personally love the technology, but understand some people might not like the idea of surfing becoming scripted, losing its adrenaline and unpredictability.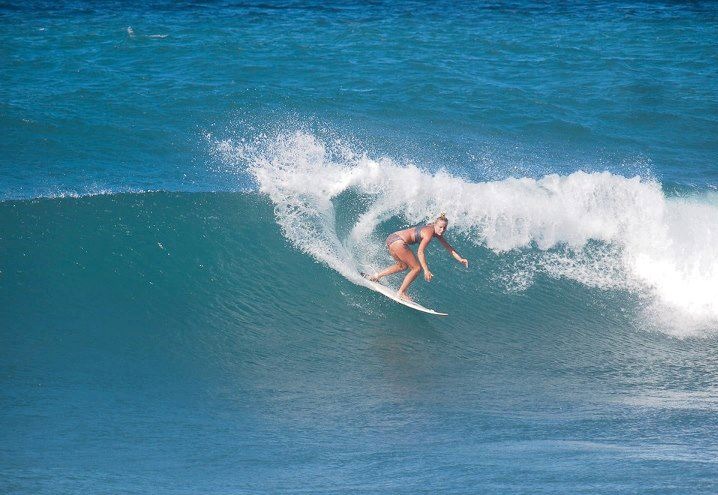 5. You've done some advertising for Lynx, so, much like the magnetic Lynx effect, if your deodorant could give you one power what would it be?
Teleport. Every time. Would be the coolest thing ever. Wake up, pop to Indo for a surf, home in time for Sunday roast!
6. Being one of the UK's top female surfers, what do you have to say to any young aspiring Sophie Hellyers out there?
Haha, I don't know. Some of the younger girls are ripping now… I saw Flora Lawton shredding at Croyde the other day. I just hope the girls remember to surf because they love surfing, and don't let it become too much of a job or a competition about who has the best sponsors.
7. If you could design a surfboard which allowed you to surf and do one other thing at the same time, what would it be?
OOOO… there are so many things….! Maybe just a motor on it so I didn't have to paddle as much haha.
8. If there was one item of clothing you could choose to model and bring back into fashion what would it be? Between me and you I'm desperate for someone to bring back the bumbag!
What are you on about, the bum-bag is already back! There's nothing wrong with sporting a bum-bag. As with dungarees and tie dye!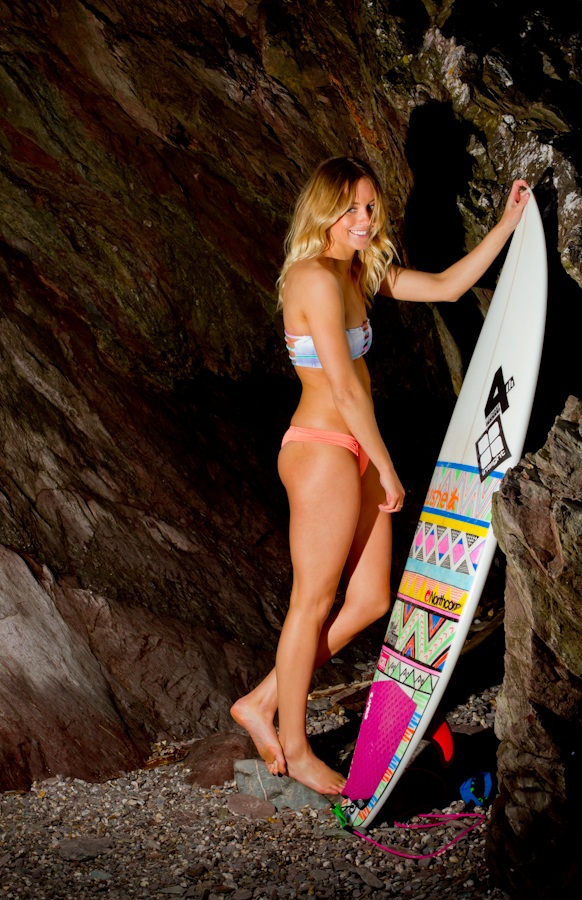 Thanks to Sophie Hellyer, we wish you all the luck for next season!