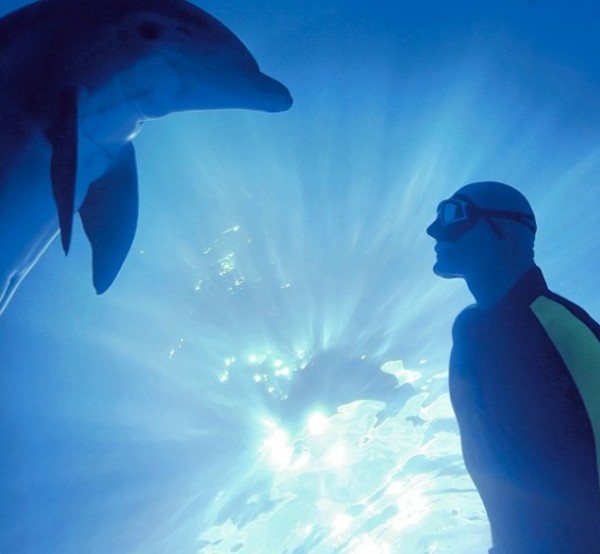 Four-time World Champion freediver Stig Severinsen achieved a new Guinness World Record by swimming
500 feet below the ice water
of Greenland with just a single breath of air.
Surfdome caught up with him to talk all things training, Guinness World Records and his famous Breatheology approach.
Congratulations on the Guinness World Record. Before you swam 500 ft under the freezing waters of Greenland, what did you do to prepare and train?
The mental preparation has come to play a larger and larger role for me in the last few years. I draw on a long life of experience and I don't need to physically train as much as I used to. When my goal becomes a natural part of me, I know I can accomplish the dive. The rest is just physics – training, breaststroke etc. I love freediving and was a competitive swimmer in my younger years. My training has a lot of mixed elements and I also regulate my diet and use natural supplements.
One breath, one dive and you're below the icy water. How did the swim feel, especially without a wetsuit?
The Guinness regulations do not allow a swimcap or grease on the body to stay warm. Since I have a bald head, icy temperatures are very intense. In Denmark, Norway and Finland I train naked and get used to the ice cold waters. In my hometown, we even have a Viking Club where I train during winter; I always have the "holy sh*t, that's cold, how will I avoid cramping up or freaking out?" question but I have to overcome it both physically and mentally.
For the 500 feet record dive I used a monofin (like a dolphin tale) and swim in a similar style to the animal – undulation movements up and down. This is a beautiful way to swim and very cost (energy/oxygen) efficient. The movement alone can send me into a deep trance-like state.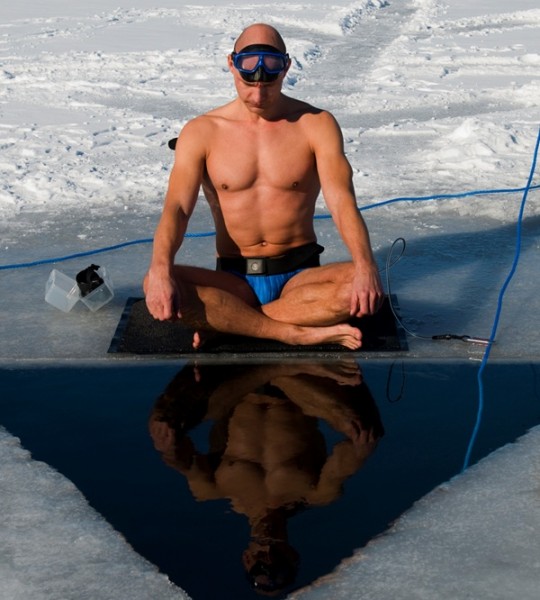 What were your thoughts during the dive?
Before the dive I do my Breatheology exercises to get into that "right place". Then the last two minutes I focus and feel ready. I put my leg into the water to feel the pain and soon after I don't notice the coldness anymore. When I dive in, of course it is a big shock for the entire body, but I'm already shutting down those sensory signals. I really try to enjoy the moment fully. On this record dive I become someone else almost! That is what it feels like.
Why did you decide to take on this challenge?
All my life I've loved to challenge myself and expand my own limits. Especially the 250 feet dive; I see it as the ultimate challenge to man. Freezing ice cold water, naked skin, raw nature, body movement; all on a single breath of air! I hope my dives can inspire people to go and do something in their life that is important and meaningful to them. In this way, my dives are meant as a metaphor for all the challenges we meet in life; stress, losing people we love, our job or our health. We cannot change these things, but we can train and aim to navigate better in life. I hope to show that this is possible for everyone!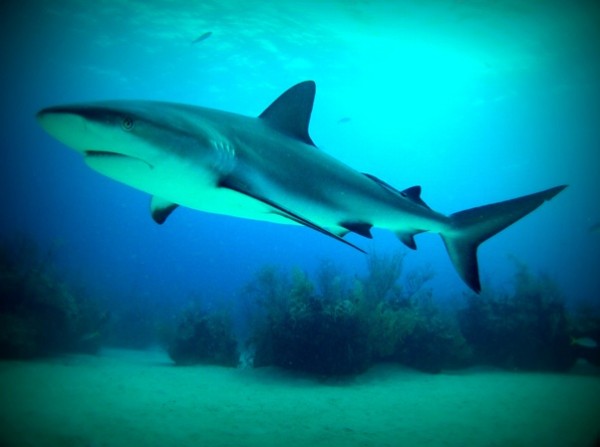 We saw in the video that you were attached to cables. What other safety measures were in place and how long did it take to set them all up?
Yes – the cable is a specially designed lanyard that has taken many years to develop and the end result was gigantic. Setting up the course and cutting though that thick hard ice could have been a new extra program on Discovery Channel.
We got tremendous help from the Tasilaq locals too: without them, we'd have needed a lot more time.
In the video, you state that the most dangerous part is looking for the exit. What makes it so problematic?
The last part is the most dangerous because I have used most of my oxygen and also my body is so cold and numb it becomes difficult to move. My brain is sending signals to the muscles but they don't respond as well. Also the ice is sharp and will cut you into pieces if you hit it. I can hardly see the exit hole from a dive position as I'm so close to the surface. It's all a bit scary.
But again – once I dive, I dive and forget about anything else. That is the beauty of these dives; the ultimate freedom.
What's the best thing you've seen or encountered on a dive?
The "best" thing would be very difficult since I have been blessed with so many incredible moments diving around our wonderful Blue Planet all my life. Seeing killer whales, dolphins, sharks, marine turtles and big whales is amazing – but also small things like coral fish and other "macro-life" can be stunning. Even the way the sunlight plays on a sandy patch or the way it penetrates from the surface can be a gift and the "best" moment you ever had.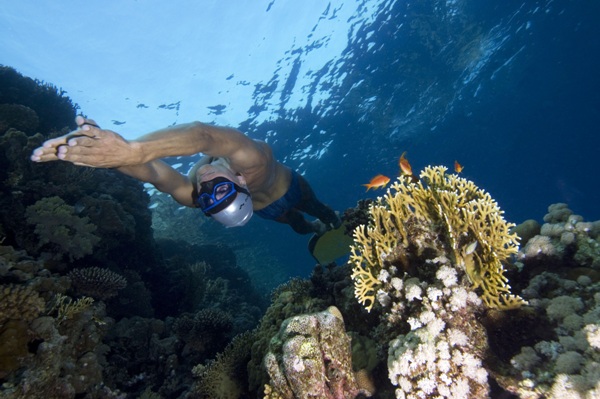 Breathing properly is very important to any diver. Can you tell us more about your Breatheology project?
These days I spend the majority of my time on expanding the online platform for Breatheology. The most important thing for me now is to get my message out and help as many people as possible. My book Breatheology – The Art Of Conscious Breathing, is already doing that and people seem to like it very much. 2014 will be a great year for Breatheology because we will start up in many new fields (Hospitals/Health/Military/Elite Sports/Rehabilitation etc). Exciting things ahead.
What's the next challenge for Stig?
I'm hoping to finalize the last steps in our online Breatheology platform to have the best possible experience for our followers. We also have some new big collaborations and TV productions in the works which will be awesome.  
If you'd like to know more about Breatheology in everyday life, check out their official website
here
.
–
Twitter
–
Facebook
–
Instagram
–
Pinterest
Big thanks to
Stig Severinsen
for the interview. We wish you all the best for Breatheology and your future World Records!