Surfdome meets Brazillian beauty Bruna Schmitz to talk about growing up in Matinhos, life on the road and #LovingLost.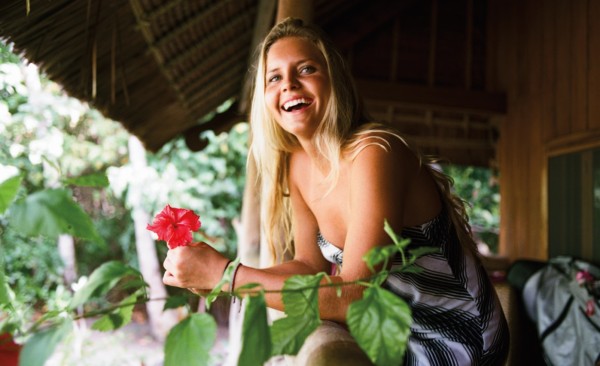 Hey Bruna! Where are you at the moment?
Right now I'm mostly in California.
You've been on some awesome adventures with Roxy recently, tell us about their #LovingLost trip?
It's about being adventurous with your friends, being lost and loving every moment no matter where you are. Just taking advantage of every opportunity to explore, have fun and get lost.
 You've got a lot to choose from, but where's your favourite place in the world?
Yes I have been to a lot of places, and its safe to say my favourite places depends on the people I'm with. I love travelling with my friends, it makes everywhere you go fell like home.
 Do you get to go back home to Matinhos, Brazil much?
I go a couple of times a year but not as much as I wish. It just gets hard with so much travelling to go home all the time, but I try to go as much as I can.
 What was it like growing up there?
It was the greatest thing and I wouldn't change anything about it. Growing up in a small town with not much around really made me appreciate everything I accomplished, and I had freedom as a child which is really hard if you grow up in the city. I could bike ride my entire town and just walk to school and to the beach and my mom always knew where I was.I loved my freedom but I always wanted to see the world,I never knew why I just wanted to get out. I'm so thankful for the opportunities surfing and my sponsors provided me, I could never be thankful enough for the life I have now.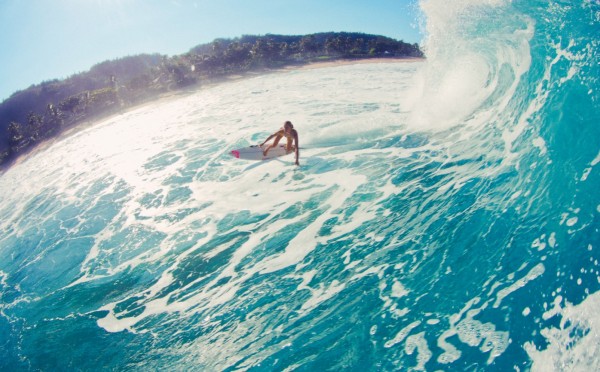 Over the last few years Brazil has become really renowned for its world class surfers. Has the surfing scene changed much there as a result?
It hasn't really changed for better, lack of sponsorship is still a sad reality in Brazil. We have great surfers but not enough support, events or media involved. The media likes the idea of surfing and they market it with commercials but they don't support the athletes, or professional events with good prize money like they used to a couple of years ago. That was one of the reasons why I left because I couldn't continue the career I wanted there. I really want to come back and make an impact somehow on girls surfing. Maybe start my own surfing camp for girls.
What advice would you give to any aspiring girl groms?
To always believe in themselves, they will be so surprised about how much they can achieve! I had no idea I would ever get the chance to travel the world and do what I love, but I definitely believed I could. So whatever their passion is they should never give up.
 You've been involved in projects helping Brazil's less fortunate kids, tell us a bit about that?
I'm not involved as much as I would like to as I'm not there enough. But I really want to find a way to be more present there and have proper projects. It's definitely something I have in mind especially now that I'm not doing contests, so I should have more time in my schedule to work on that.
 What's your favourite thing about life in Brazil?
How happy people are with so little. I try to remember that everyday – sometimes my life can be a little overwhelming but I always try to remember where I came from and to always be grateful for everything I have. I also love how Brazilians always find a reason to celebrate; we are really happy and warming people and we love to party!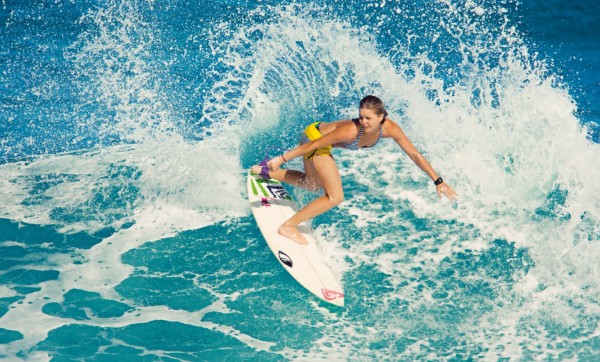 If you weren't a pro surfer, what would you be doing?
It scares me to even think about that because I have no idea. Surfing provided me with sooo many opportunities in life, I really don't know what I would be doing without it.
 In 2011 you were featured in the infamous Sports Illustrated Swimsuit Issue. Do you enjoy the modelling side of your career?
Now I do. Growing up I hated to take photos, but it became such a huge part of my life I just had to learn to enjoy and I made that a challenge for myself.
What's on the cards for Bruna Schmitz next?
I stress too much thinking about tomorrow or what's next, so I'm mostly worried about right now! We shall see where life takes me next.
Thanks for your time Bruna, keep on living the dream!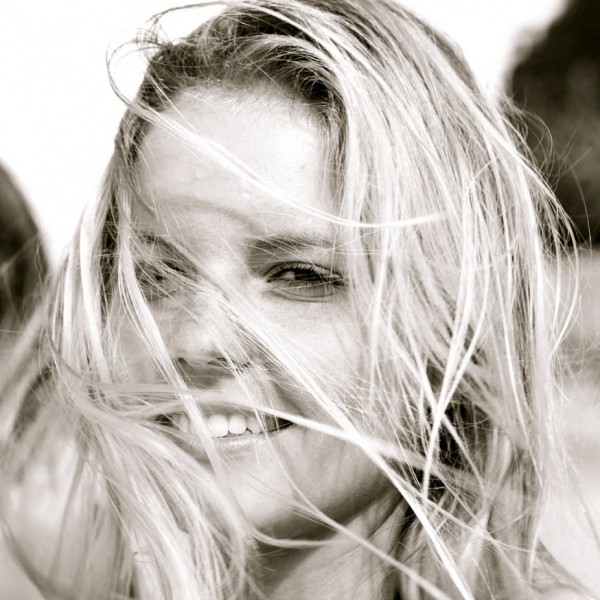 Bruna Schmitz is sponsored by Roxy and Reef.