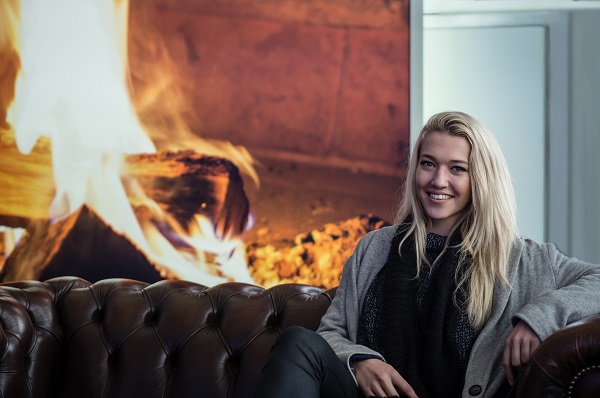 Photo credit: Matthew Chuen
When freestyle skier Rowan Cheshire took home gold for the halfpipe event in the Freestyle World Cup 2014 in Calgary – at just 18 years old – she became the first British female skier to win a halfpipe competition since Jilly Curry won an aerials event in 1992. This young woman has skills. And it was all looking promising for Sochi just weeks after, until she had a massive set back during training when she was knocked unconscious while performing a trick on the halfpipe which meant she had to withdraw; crushing her dreams of an Olympic medal.
Sponsored by the likes of Roxy and Nordica she's been recognised by the best; injuries won't stop her taking to her skis. Now she's back in training and taking everything in her stride with her eyes on the 2018 Pyeongchang prize. We met up with the Team GB rider to talk all things freestyle ski, that crash in Sochi and find out what she's up to this winter.
---
Why did you choose to compete in pipe?
I think I like the adrenalin side of it – it's quite a scary discipline to do. I kind of just fell into it really. I used to go away when I was a kid on the Salomon ski camps, I used to enjoy training and obviously my coach saw that I had a little flare for it, so just pushed me towards that one a little bit. But obviously I really enjoy it as well.
You had a pretty nasty fall at Sochi. How was getting back into the pipe after that?
A little bit difficult. It was quite scary at first and nerve racking but you kind of get past that with practice and force yourself to get back into it – just going with the flow. It took some time but I got there.
What are you up to this winter?
I've been in Colorado since the 2nd December. Now I'm home for Christmas and then I'll be heading back out to America for a month. So I'll go to Utah and California – following the competitions!
How are you training when you're not on the slopes?
It's mostly gym work and gymnastics, just flipping around the place! Yeah, just trying to keep my strength and fitness up for the winter.
Where's your favourite place?
Whistler in Canada.
You didn't even have to think about that one!
Yeah – it's the sushi. I just go for the sushi.
Do you have any good luck charms?
Not really, but I do always have to ski with music. I'm loving The Weekend at the minute, but I do love a bit of Taylor Swift. I love Taylor Swift! And her music is great to ski to, gets you all fired up! I like the mixed Genres.Then I have my balaclavas… I hate not skiing with my balaclava on but I guess that's more of a comfort thing.
Do you have a favourite trick?
It would probably just be a big straight air with a grab in it – or a 900 I quite like them. Just gets a little dizzy!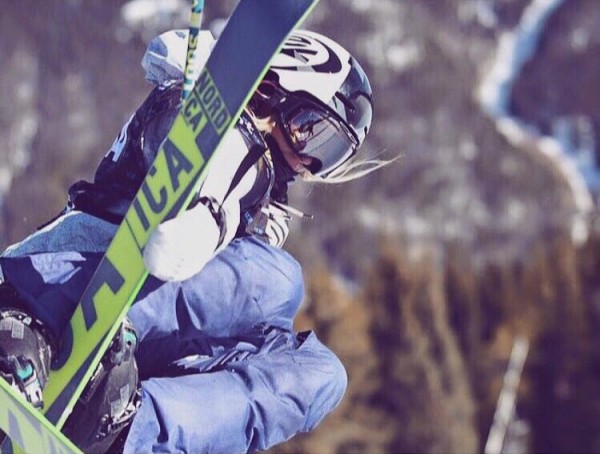 What do you think you'd be doing if you weren't a pro?
[Laughs] I literally have no idea! I used to want to be a vet when I was a kid, but that was when I was 8 – I'm not amazing at Sciences either! I actually have no idea. Maybe I'd just be a bum somewhere not doing anything – living the life at uni doing some kind of business studies.
What was your favourite day of last season?
I don't know – every day is pretty fun. I have a schedule – go skiing, come back, get into my knitting…
…Knitting?
Oh yeah, crochet! I'm really into crochet. I make an annual scarf. I did try making a sock the other day but it didn't really work!
So maybe if you weren't a skier…?
Yes, I could sell my knitting and have a little business!
Finally, have you got any goals this winter?
Just trying to get back on form to where I was before my crash and maybe beyond that hopefully, but trying not to put any pressure on myself, because I don't want to injure myself again. Just trying to do as well as I can in the circumstances.
---