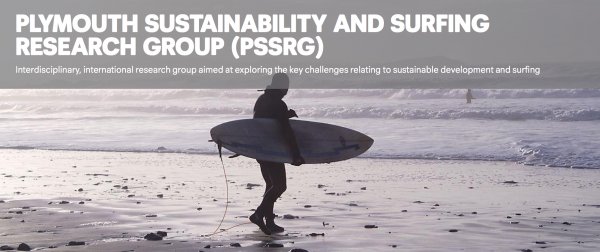 We are on a voyage here at Surfdome, we are looking at every aspect of our operation, giving it a good shake down and figuring out how we can reduce our impact on the very environment that you and I rely on to get our salty fixes.
The 'Green' voyage is a pretty complex subject; every action we take has consequence – the energy we use, the transportation needed, the packaging, the products we source – the key is turning each of these around to a positive consequence, whether that be immediately or in the long run.
Fortunately, we don't have to do this alone, there is a whole movement out there that's gaining momentum in pushing for surfing and the surfing industry to become the world leader in acting responsibly to the very environment it relies on.
The central hub of this movement, thankfully, lies only a few hours drive over moorland from me on the South coast of Devon. The Plymouth Sustainability and Surfing Research Group has emerged as the global hub for expertise and collaboration around the themes of sustainability and surfing.
That's why here at Surfdome we are super proud to announce a partnership with the group, a mutually beneficial arrangement that will see Surfdome gain expertise and information in all things sustainability and the group benefit from industry information and access to surfers for information to further their research.
Headed up by Dr Greg Bourne of Plymouth University, who takes a critical and analytical approach to how sustainability is being addressed in organisations – are they really making an impact, or blowing hot air?
Here is Greg talking at the Global Wave Conference in October 2015:

Greg along with Dr Jess Pointing from the Centre of Surf Research at San Diego State University edited the book 'Sustainable Stoke' a collection of contributors from some of the world's heaviest hitters in sustainability and surfing – such as Rabbit Bartholomew 3x world champ, Shaun Thompson world champ and Chris Hines, MBE one of the founders of Surfers Against Sewage – if you haven't read it yet, you can find it HERE.
Sustainable Stoke
 
"Partnering with Surfdome is very exciting – it is through mutual knowledge exchange and support that we are really able to achieve sustainability not only within the surfing world but beyond. Through its global networks Surdome has emerged as a powerful player in this sector and with its commitment to sustainability can have a profound global impact. PSSRG Currently haswith over 60 affiliated international academic members as well as cross sectoral partnerships from industry, government and the third sector."
– Dr Borne, Director of PSSRG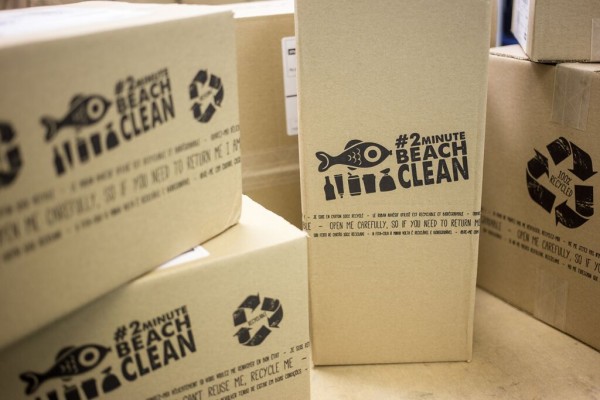 Here at Surfdome, we're challenging every aspect of our operation to 'green up' but we have a particular focus on one of the largest impacts our immediate business can have – eliminating plastic. We are an airport for products, those products are often wrapped in single use highly damaging plastic. We have made considerable changes internally and already eliminated nearly 19 tonnes of plastic from our own packaging with further reductions still to come in 2016. This isn't just with ourselves, however, this is an action that is being backed throughout our global group consisting of not only Surfdome but Swell.com, SurfStitch.com, Magicseaweed.com, stabmag.com, garageentertainment.com.au and surfhardware.com. Those of you already familiar with the
'2 minute beach clean'
will recognise the branding on all packaging coming from our European operations – helping encourage our customers to get out there and tackle the marine plastic problem that faces our beaches.
But we won't stop there, we want to limit plastic that passes through our doors! It's time for global action, the drive to have us all refuse single use plastic is in motion. Working with the Plymouth Sustainability and Surf Research Group helps us verify our actions, provides us with up-to-date and relevant research and gives us the opportunity to give back and help 'feed' the movement in other areas.
For more information on Plymouth Sustainability and Surfing Research Group visit 
www.pssrg.com
or drop them a line at
[email protected]
You can also find them on Twitter – @pssrg1.
Feel the need for more? Join us as we continue our journey to reduce the use of plastics and the ever-important fight to rid our waters of marine litter. Just click
HERE
.
---
More from Surfdome