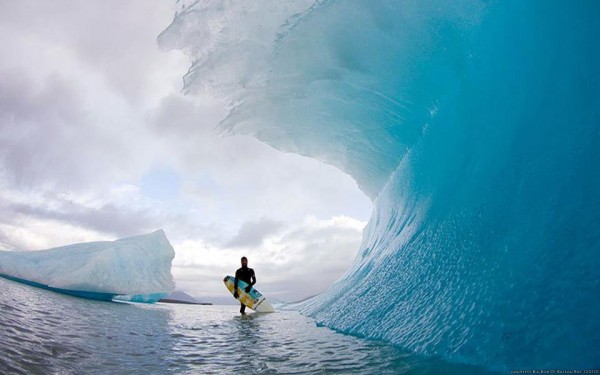 You're in Alaska doing your bit for the environment and cleaning up some remote beaches. You know there are bears, it's cold and you can't wait to get back into the log cabin and reheat your frozen body. But fortunately for you, you bought your surfboard – Random but by the looks of one of the most amazing images of 2012, it was more than worth the hours spent clearing up, the threat of horny brown bears and losing your friends along the way.
The barrel was formed by an iceberg faced into the wind and joined by the gentle lapping of the waves, it had made what can only be described as the most beautiful barrel you can't ride!
We would like to give a huge shout out to Todd Glaser who, with his mate donned their wetsuits, swam out in 1 degree C water and took this awesome photo.