What's the best thing about half term…? Uh, obviously it's taking part in one of our mind blowing, awesomely radical spot the difference giveaways!
Don't say we're not extreme, we know the adrenaline rush that comes from scoping the odd ones out. Also, it's sure to take your mind off going to school next week (sorry for reminding you). Anyway, get those glasses on and spot as many differences as you can for your chance to win a Surfdome backpack and hoody!
The winner will be announced on the 16/04/2013. Click the image to take a closer look. There are 7 differences in total, but please submit as many as you can find to enter the draw!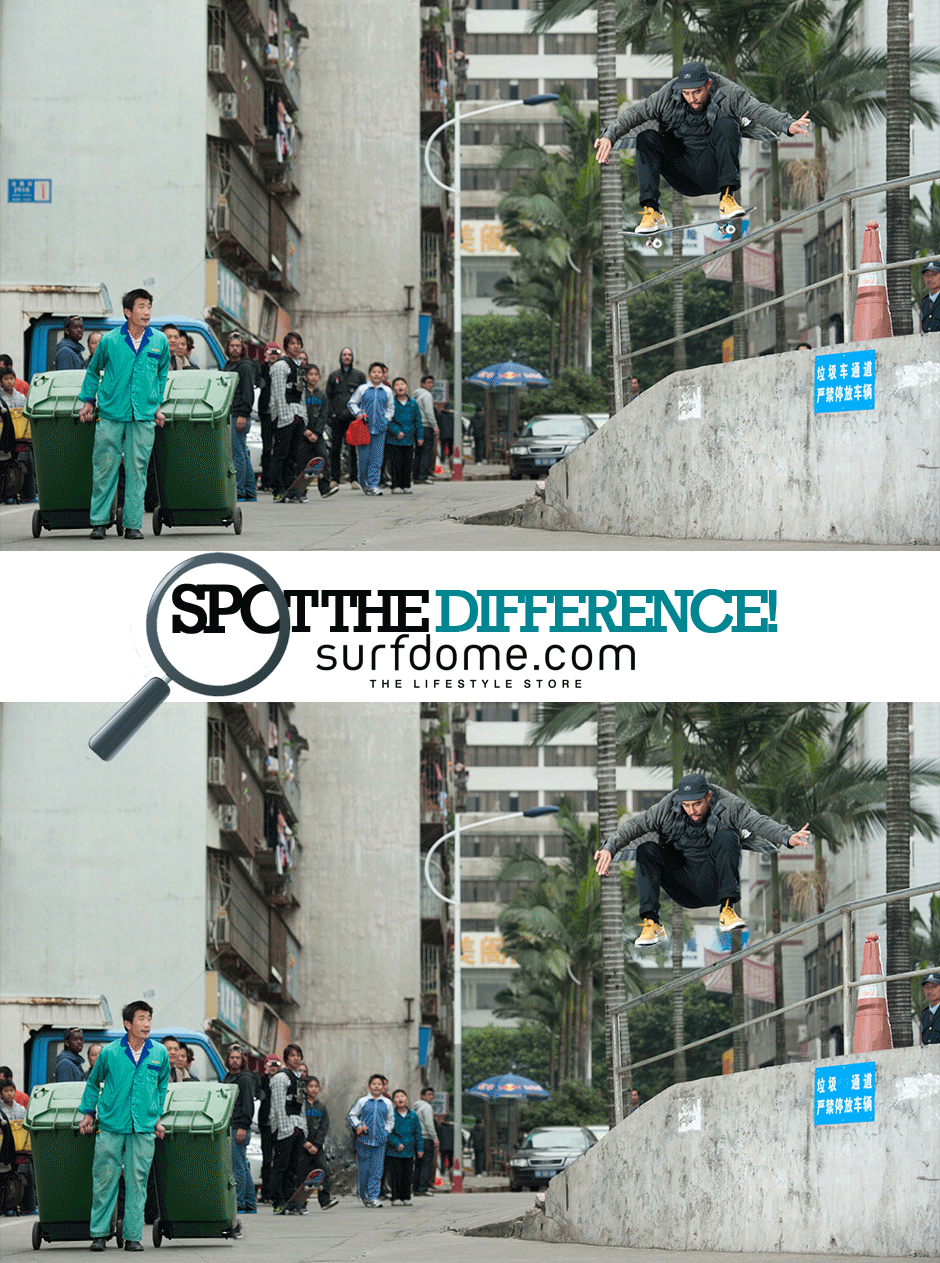 THANKS to everyone who entered. The competition is now closed! Feel free to still try and spot the difference for a bit of fun!