The strange summer of 2020 is almost over and we've started to feel the chill of Autumn coming in which means one thing. New jacket season. There is nothing better than layering up on a cold day for a crisp country walk, the morning school run or sitting around the campfire. Picking the perfect jacket for you can be difficult so we've broken it down into several categories so it's easy to find the type of jacket you need for this Autumn, waterproof, Casual, down, windproof and fleeces.
Waterproof
It's always better to be prepared for a sudden downpour, especially in the UK when one minute its sunglasses weather and the next minute you have hail. Our range of waterproof jackets spans from casual to technical depending on what type of activity you're doing.
When shopping for your waterproof jacket lookout for its Hydrostatic Head rating written in the description, which will be shown as 10K, 15K or 10,000mm or 15,000mm. The higher the number the more water pressure the material can handle thus making it more waterproof. The majority of our waterproof jacket sit around the 10K mark perfect for long days walking outdoors in the rain. This Element Dulcey Two-Tone Jacker here is a good example of a casual looking jacket that has great waterproofing for outdoor adventures.
If you're doing more than a day trip, let's say a walking weekend in the peak district in the rain. You're going to want something that's waterproof, breathable, lightweight and durable. A technical shell is the best option for you, a shell is a non-insulated jacket that protects you from the elements. Check out the classic Patagonia Torrentshell jacket here, it has all the key features for a technical waterproof jacket: higher hydrostatic head rating, Adjustable hood to close the fit around your face, pit zips to increase ventilation and storm flaps on the zip. 
We couldn't talk about waterproof jackets without mentioning Gore-Tex, this name is massive in the outdoors industry because it took waterproofing to the next level. A waterproof Gore-Tex membrane mainly features on mountaineering jackets and ski jackets to give you long term waterproofing at a professional level. The price of jackets will increase with the use of this membrane but it's worth the investment if you spend long periods of time in outdoors in bad weather and need the best protection from the elements.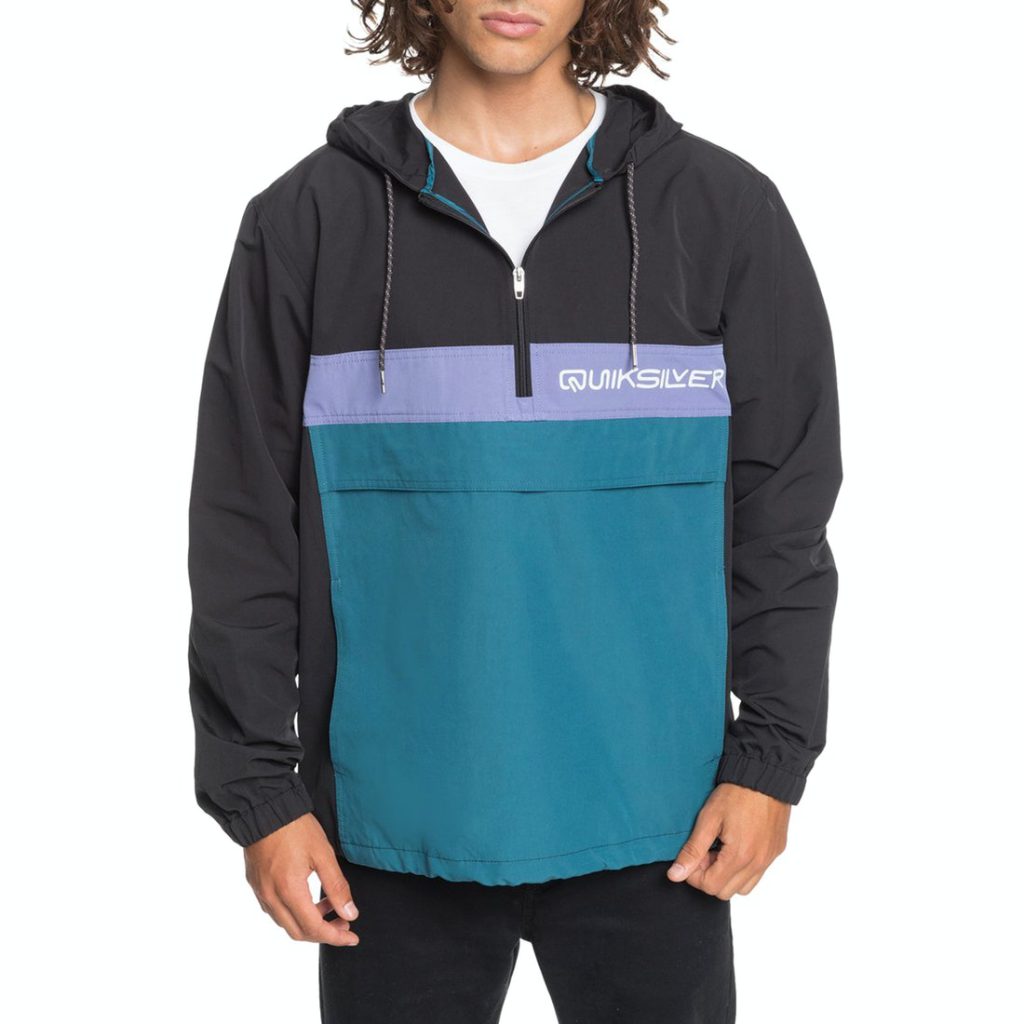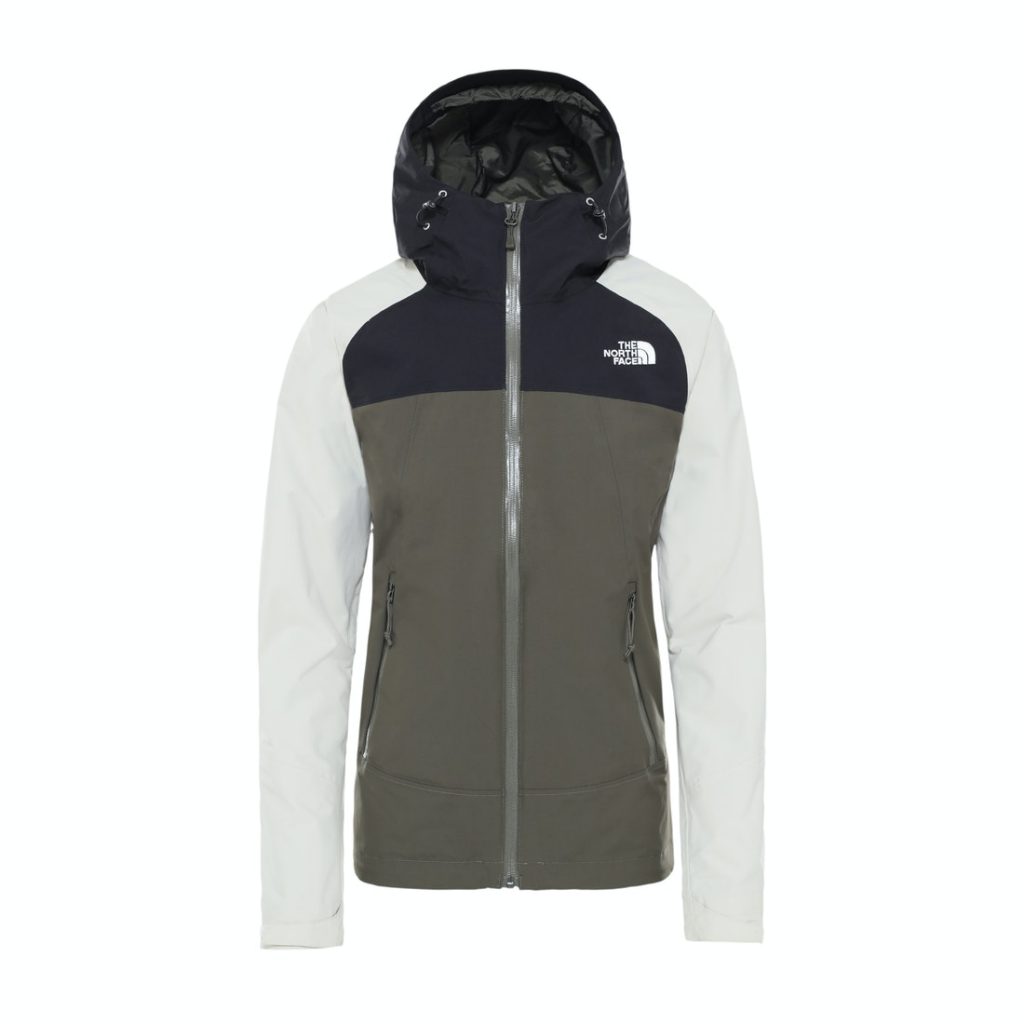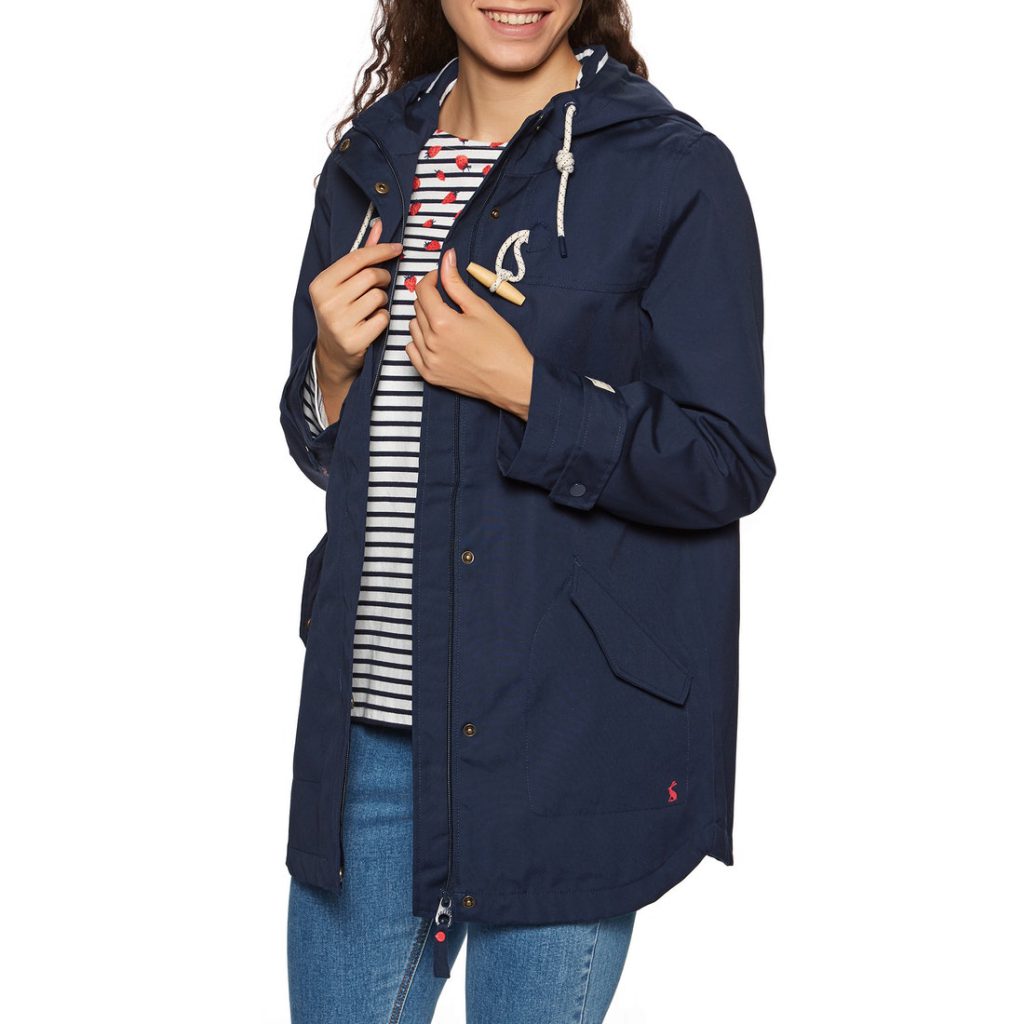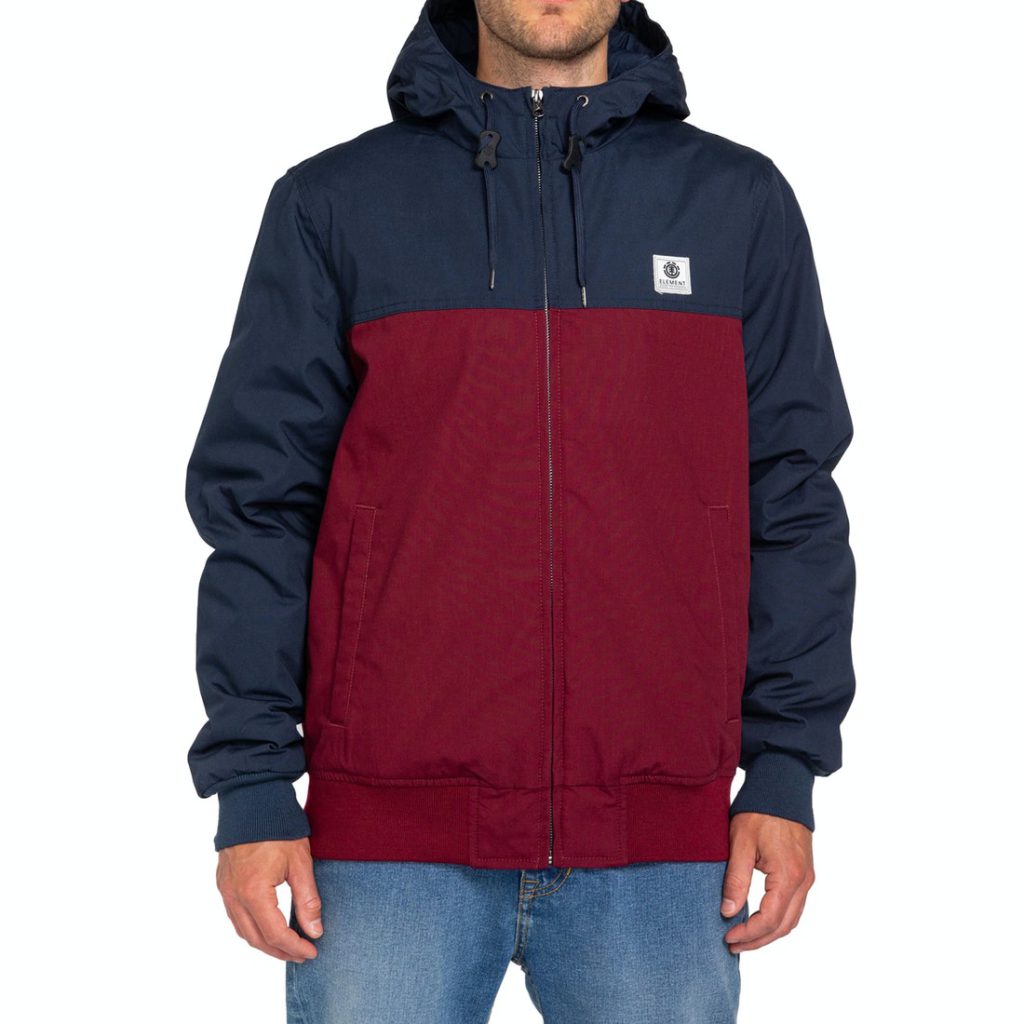 Casual
A casual jacket is a great way to complete any look, whether it's for streetwear, commuting or casual walks. With our wide range of brands and styles, you are sure to find the perfect jacket. Within this category you can shop quilted jackets for extra warmth, classic denim Levi's jackets for urban exploring and waterproof parkas for morning dog walks.
Both men's and women's casual jackets have a few key features to look out for to make shopping that bit easier. Type of closure sounds silly, but this can make a massive difference. To quickly throw your jacket on, shop jackets with a full-length zip. Maybe check out a jacket with a storm flap to protect the zip if you plan to wear it in the rain. Half-zip anorak jackets give you a retro style but are a little trickier to get on and off. To add an extra element of sophistication to your street style opt for a jacket with button fastening down the front, this gives the jacket clean lines and a structured look.
Pockets, pockets and more pockets. If you don't like carrying a backpack or shoulder bag around all day then pockets can be a lifesaver. To keep all your essentials close, look out for hand pockets, chest pockets, kangaroo pockets and hidden internal pockets. This can make the difference between liking and jacket and living a jacket.
Some of our favourite casual jacket brands are Rhythm, Element, Fox Racing and Brixton.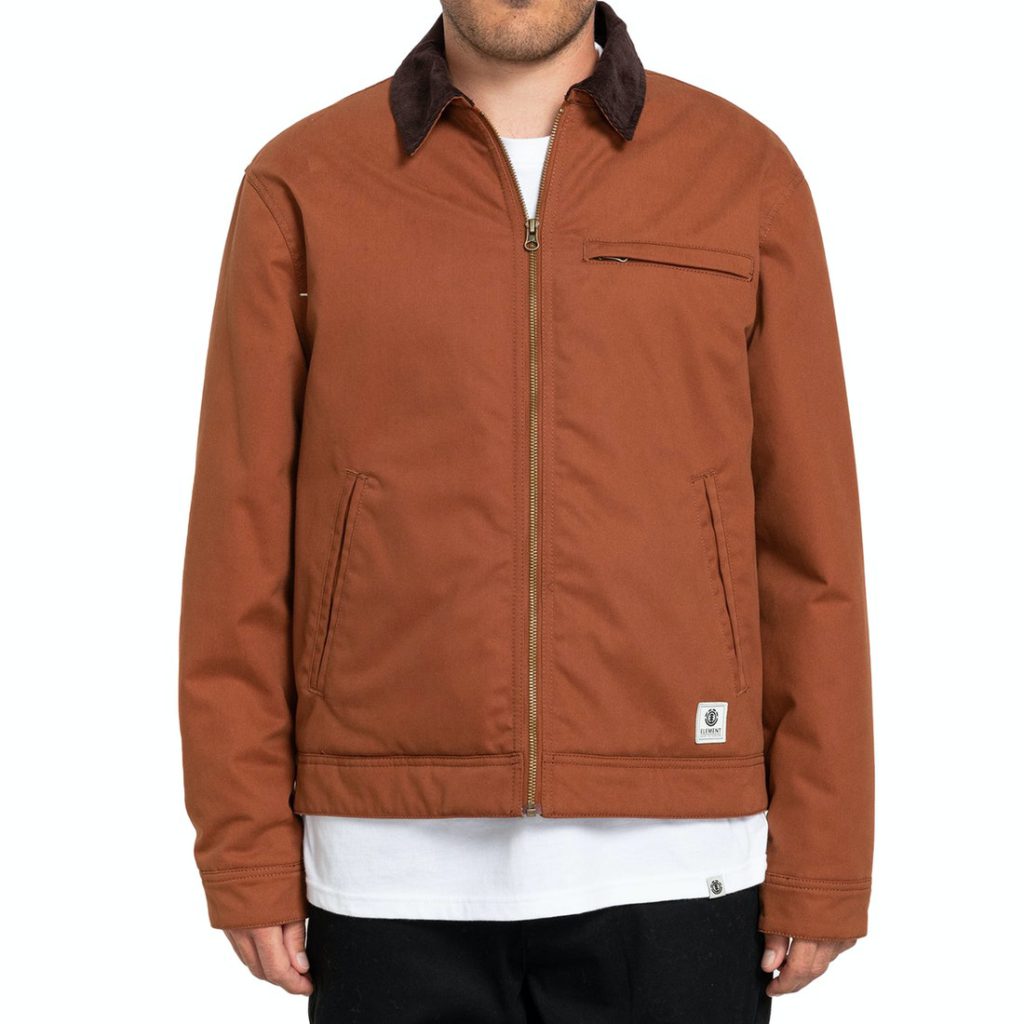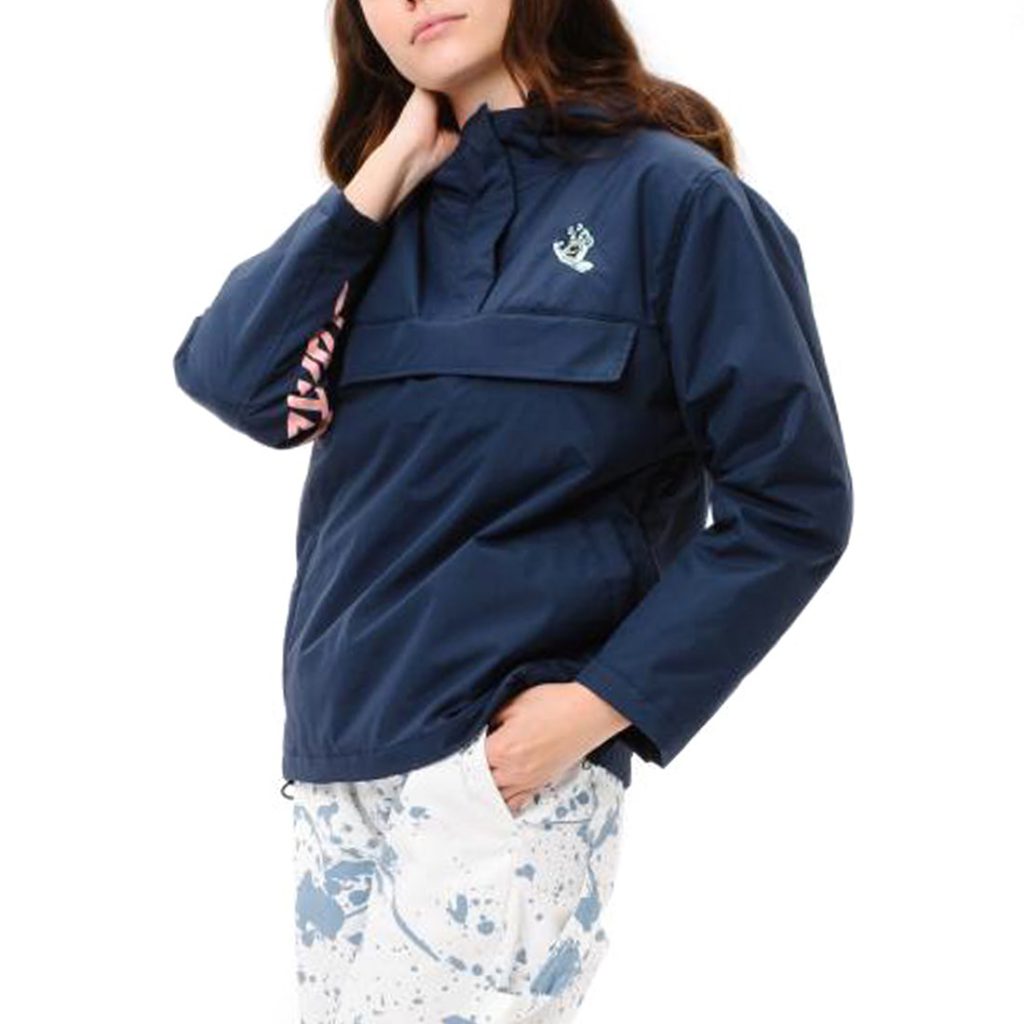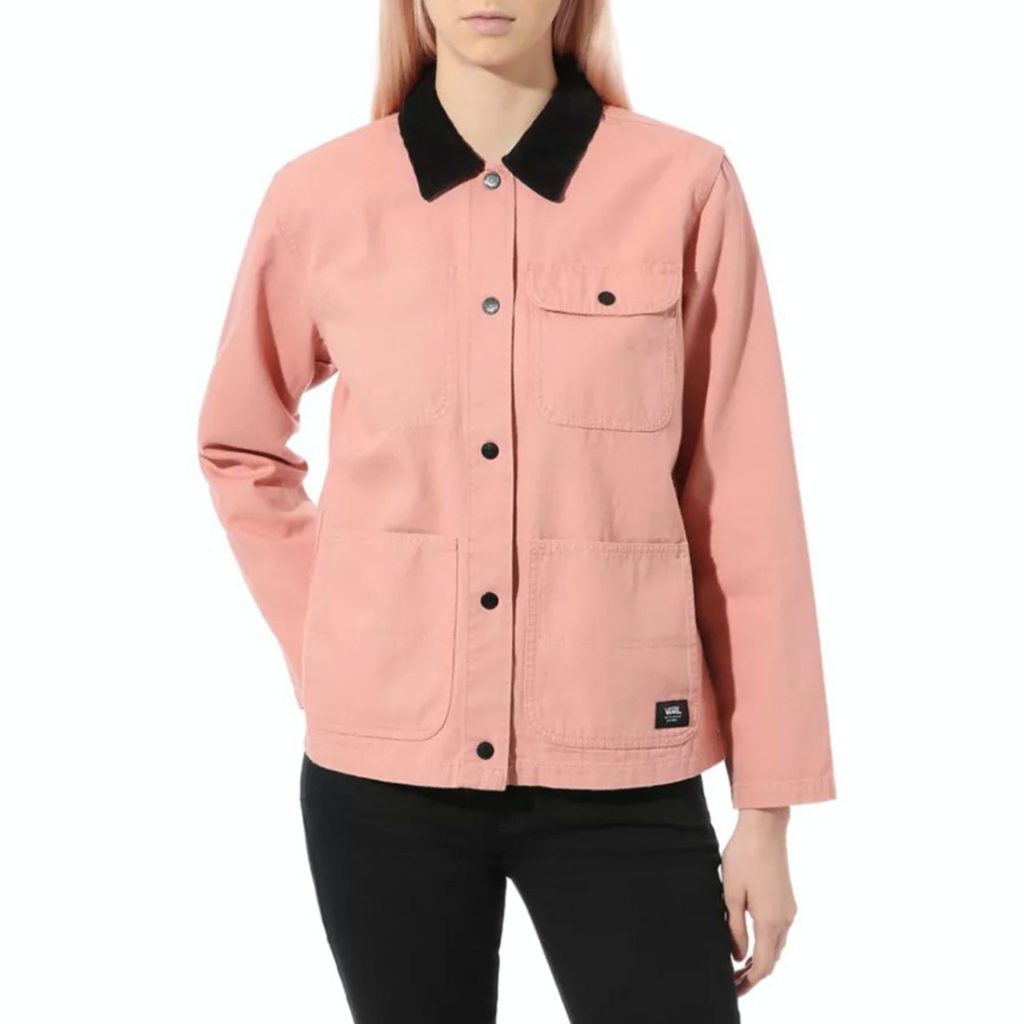 Down
Down is a very common form of insulation because of its great warmth to weight ratio which many synthetics try to replicate but can never provide the same level of performance as this natural material. The down traps air and body heat within its clusters and compresses down easily for short term storage. Down comes from ducks and goose, so, unfortunately, it's not vegan however most companies source their down responsibly which means that it's either a by-product of the food industry or picked from the ground and no live-plucking occurs.
The best way to know if the down inside the jacket has been responsibly sourced is to see if it's RDS certified or mentioned within the product description. Leaders in down jackets are Rab and Patagonia but many other brands have followed in their footsteps. See our the full range of men's and women's down jackets below.
Time for the numbers. There are two numbers to check when picking out a down jacket the fill power and weight. The fill power indicates how lofty the down is, so the higher this number is better the quality of down as it's lightweight and traps more warmth. The fill weight indicates how much down has been inserted into the jacket, generally the heavier the jacket the warmer it will be. The vast majority of down jackets use a very lightweight and thin face fabric which provides water resistance but isn't waterproof. This fabric ensures that the down isn't compressed by heavy waterproof fabric, therefore down jackets are designed to be worn in cold and dry conditions, not in the rain.
If you want to wear your down jacket in a light shower, ensure you pick a jacket that uses a hydrophobic treatment on the down. This treatment prevents the down collapsing when damp and helps the jacket to retain heat. Alternatively, pair your down jacket with a lightweight waterproof shell. 
Finally caring for your down jacket. There are many recommendations when it comes to washing a down jacket which ensures that your jacket performs at its best for the longest period of time. The jacket needs to be washed with a down cleaner, don't use fabric softeners which get inside the down. Tumble dry the jacket with a downbeat ball to re loft the jacket. Alternatively, take it to a dry cleaner where the jacket can be washed in a large professional machine to give you the best results.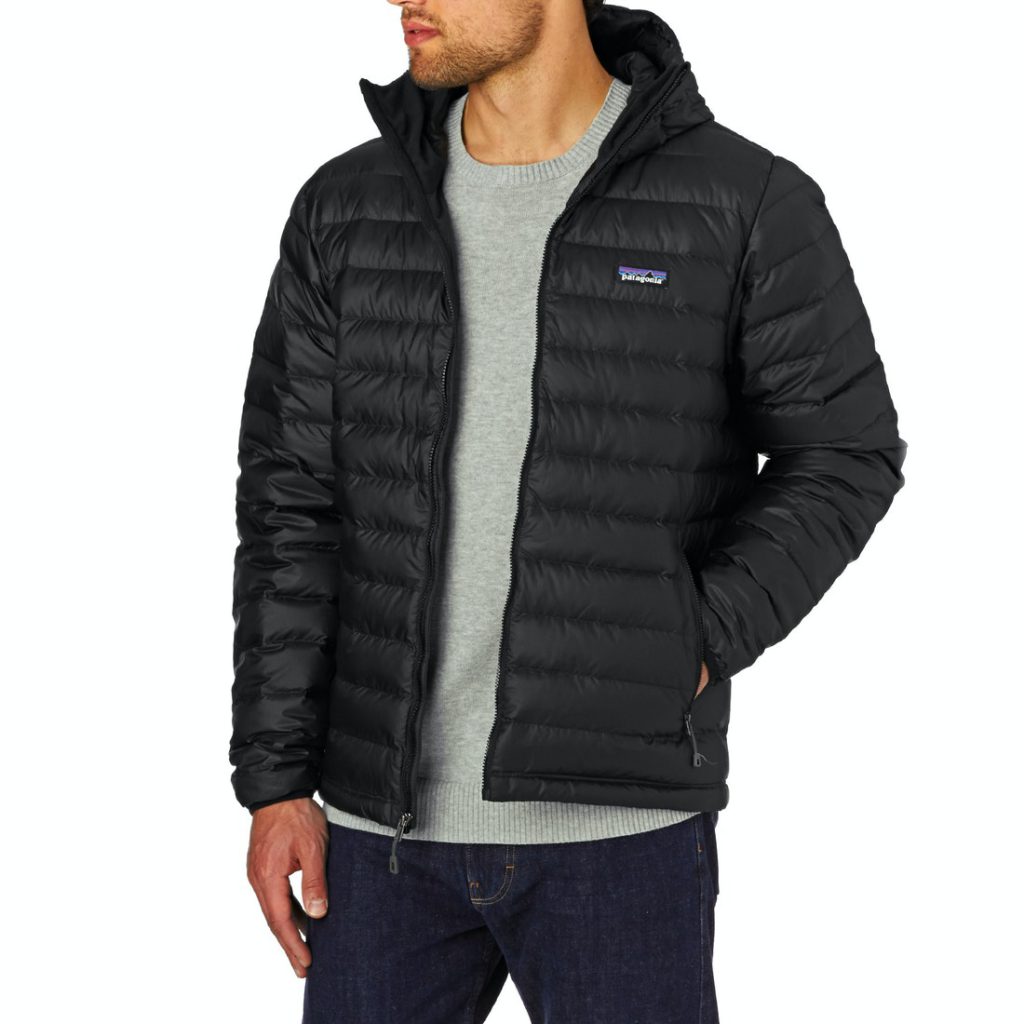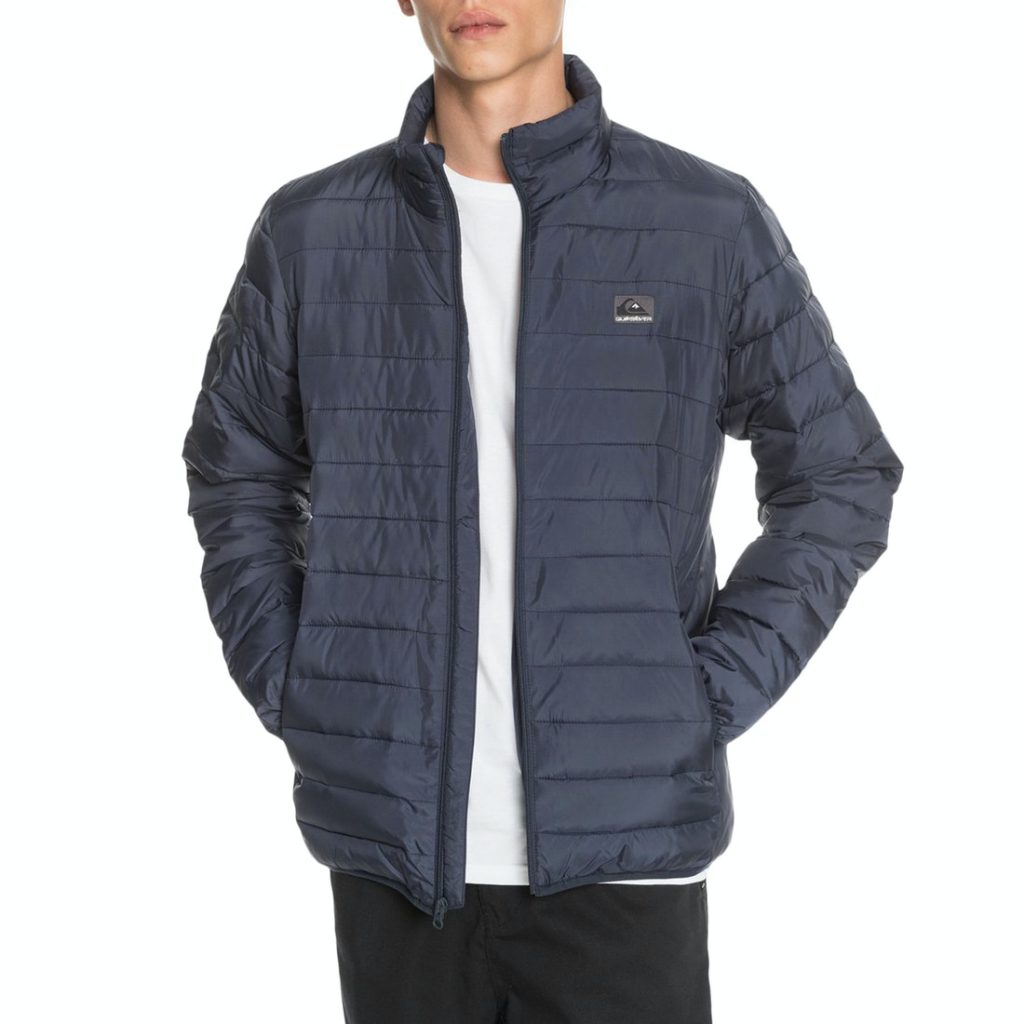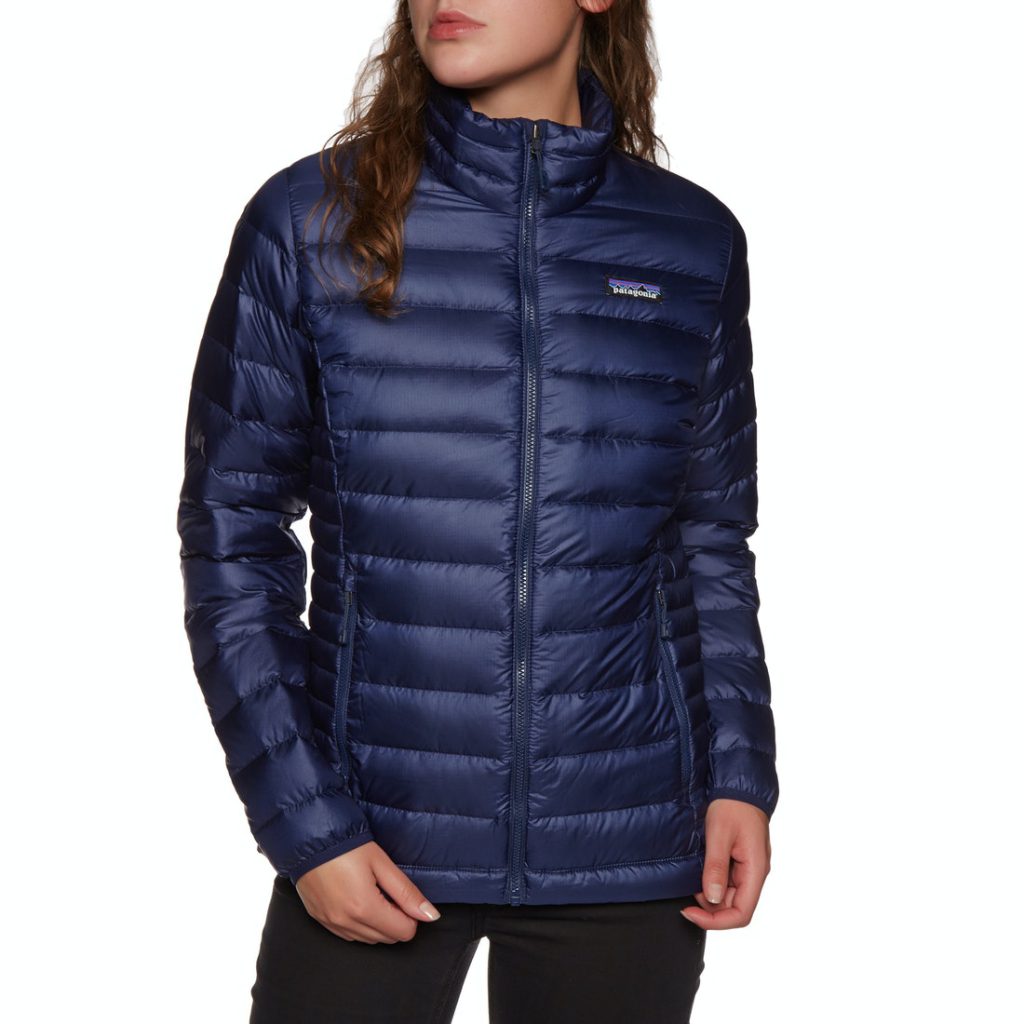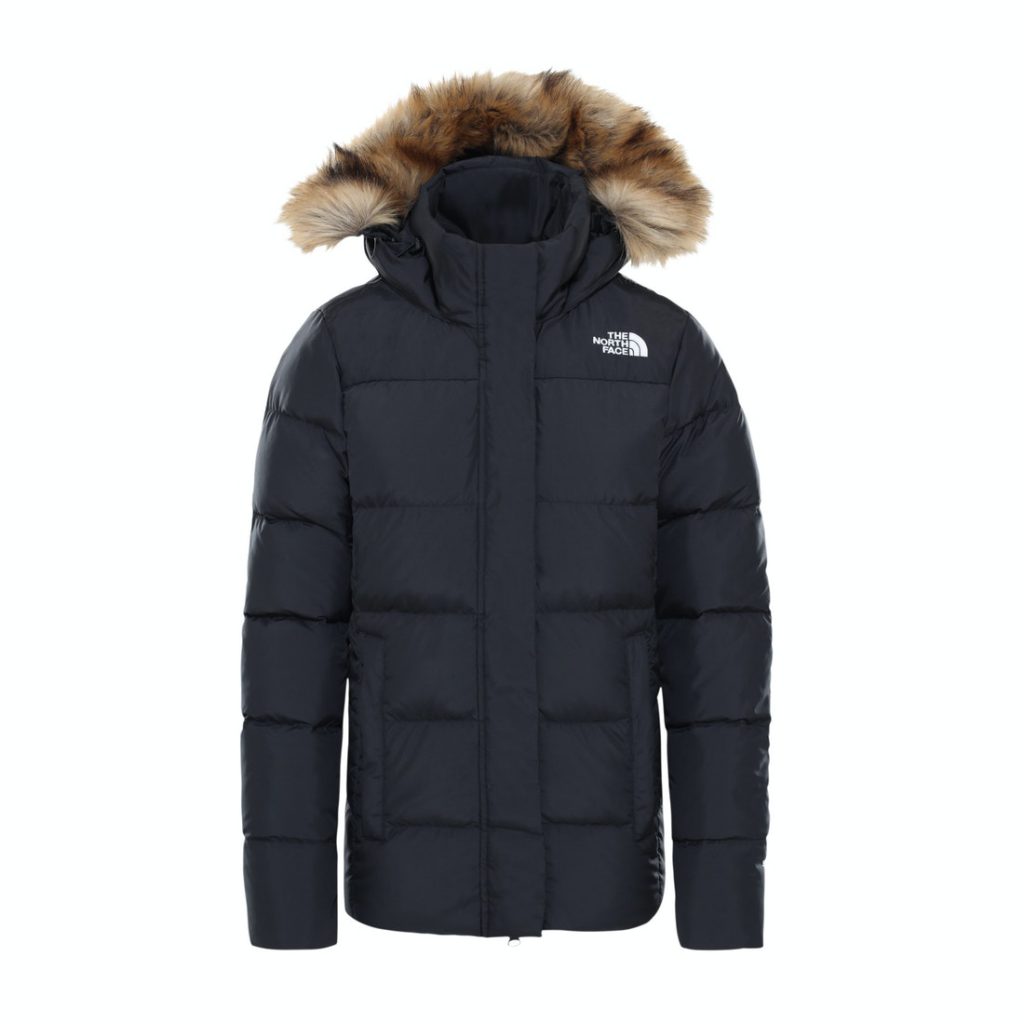 Windproof
Think lightweight, packable and pullovers. Windproof jackets are a great way to keep the chill off without the bulk and weight of a jacket, plus when you don't need them, they pack down to a fraction of the size to stuff into your backpack. Windproof jackets are a great piece of kit for urban exploring or being outdoors when you know the rain is going to make an appearance, as these jackets are windproof and water-resistant. You don't want to get caught in a downpour on a hill without shelter in a windproof jacket.
The majority of the windproof jacket is a pullover anorak style, giving out massive 90's vibes. Brands are a little more creative and bolder with windproof jackets using bright colour block designs which stand out from the crowd if this isn't your style there are plenty of plain windproof shells to choose from. Have a scroll through a big selection for men below.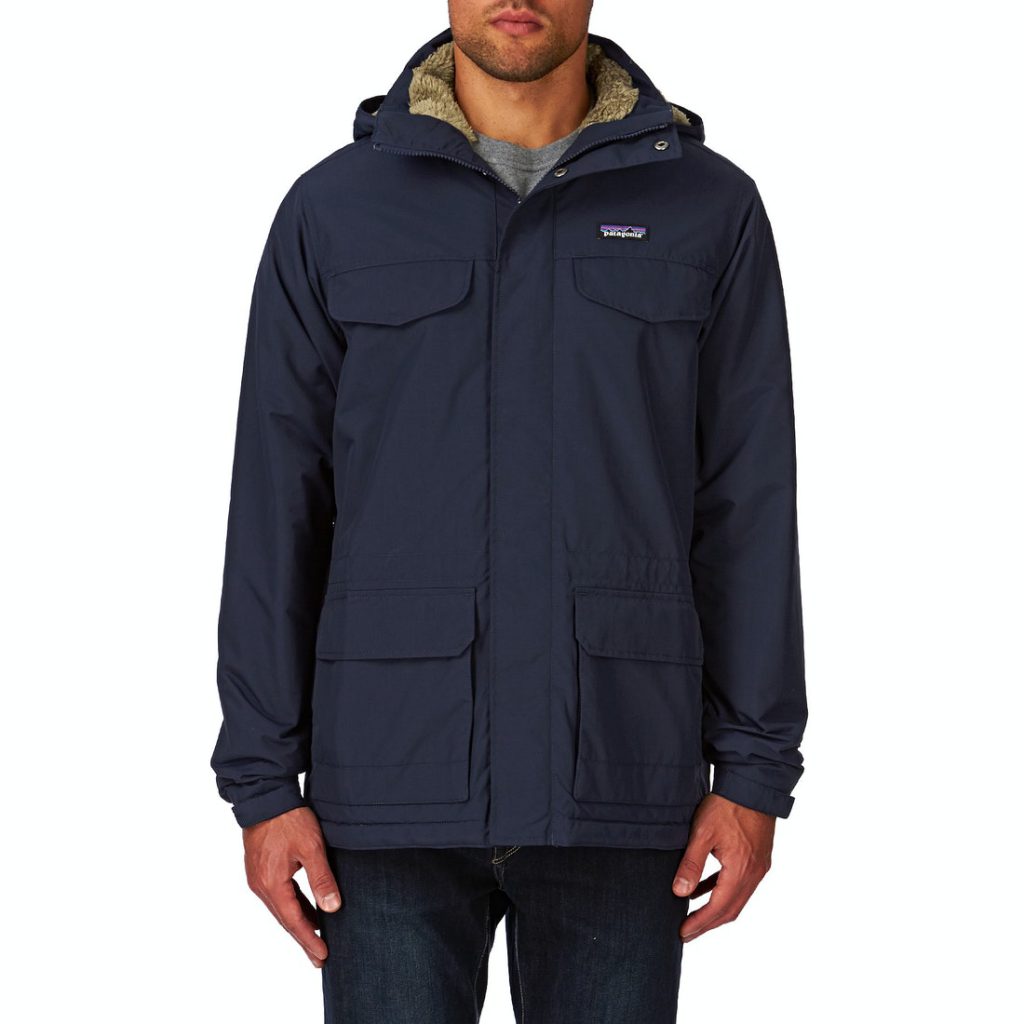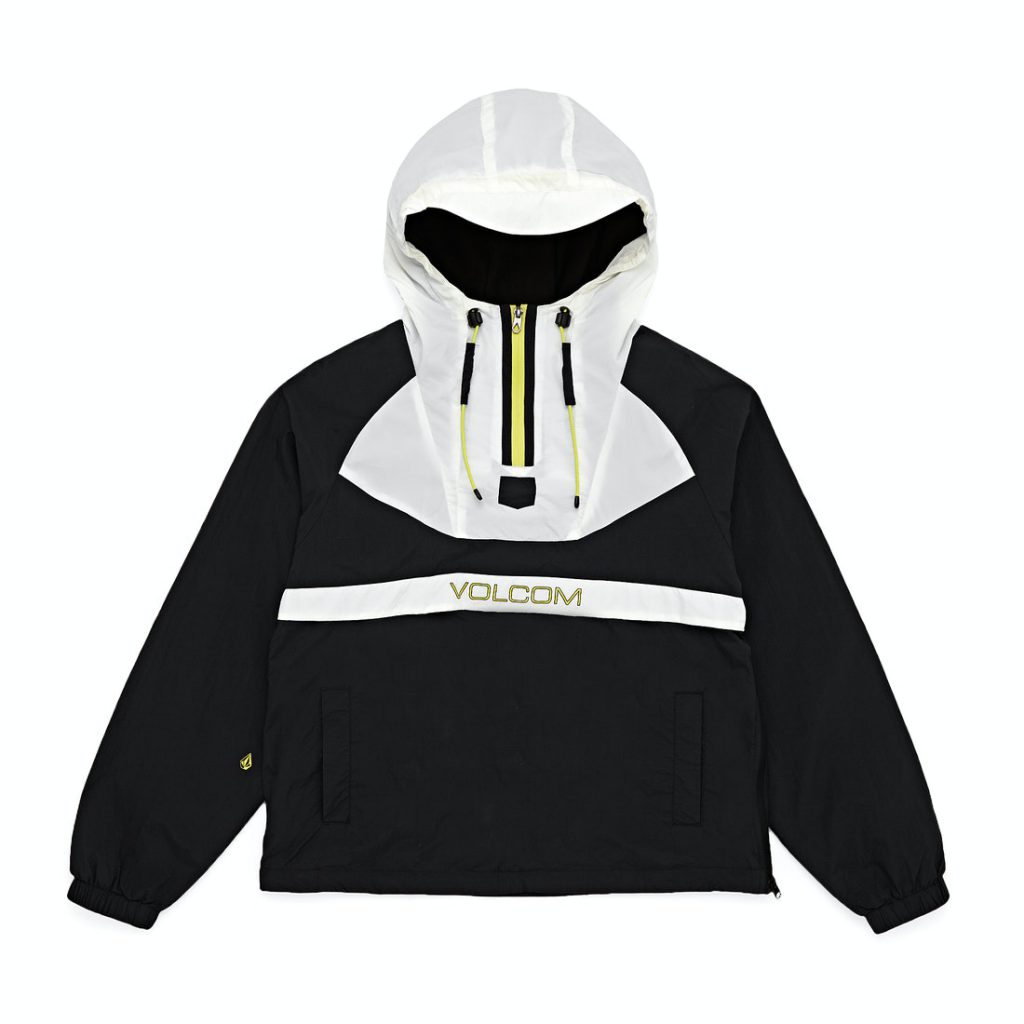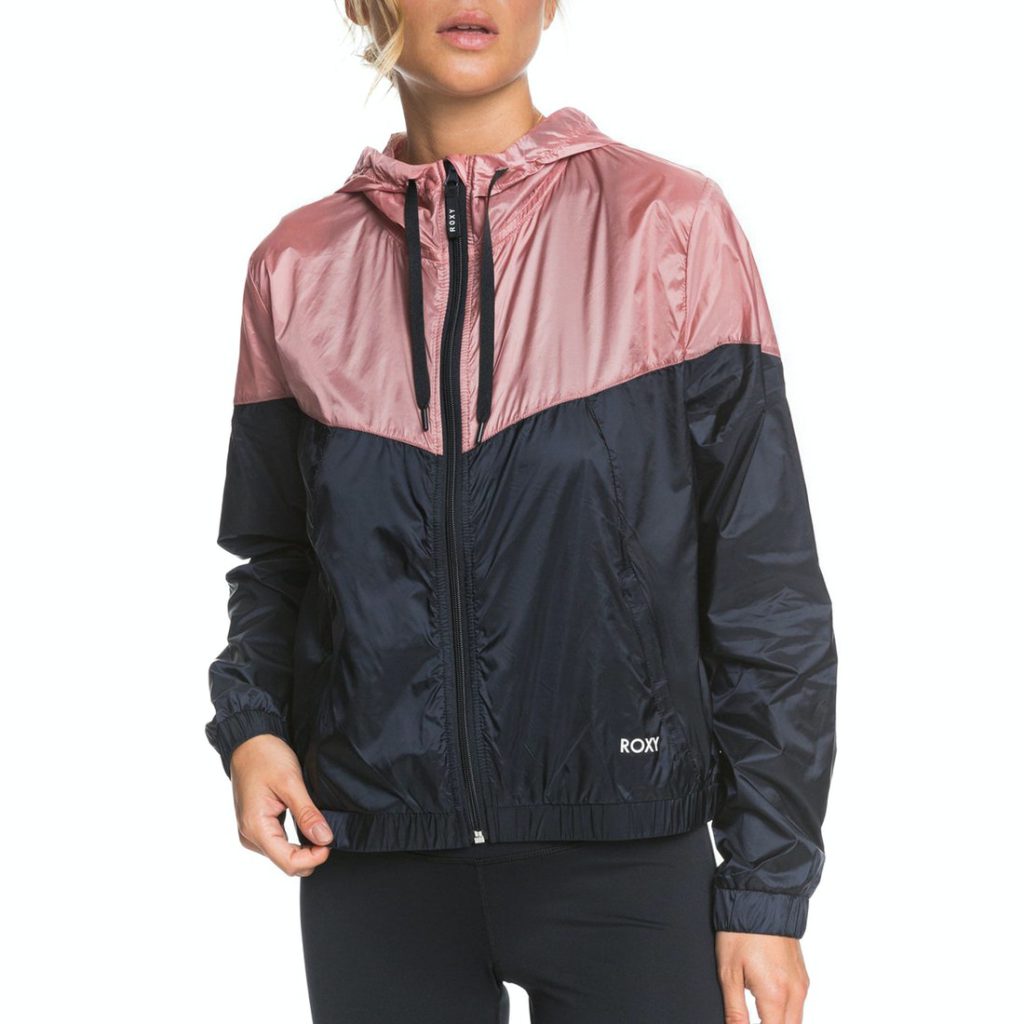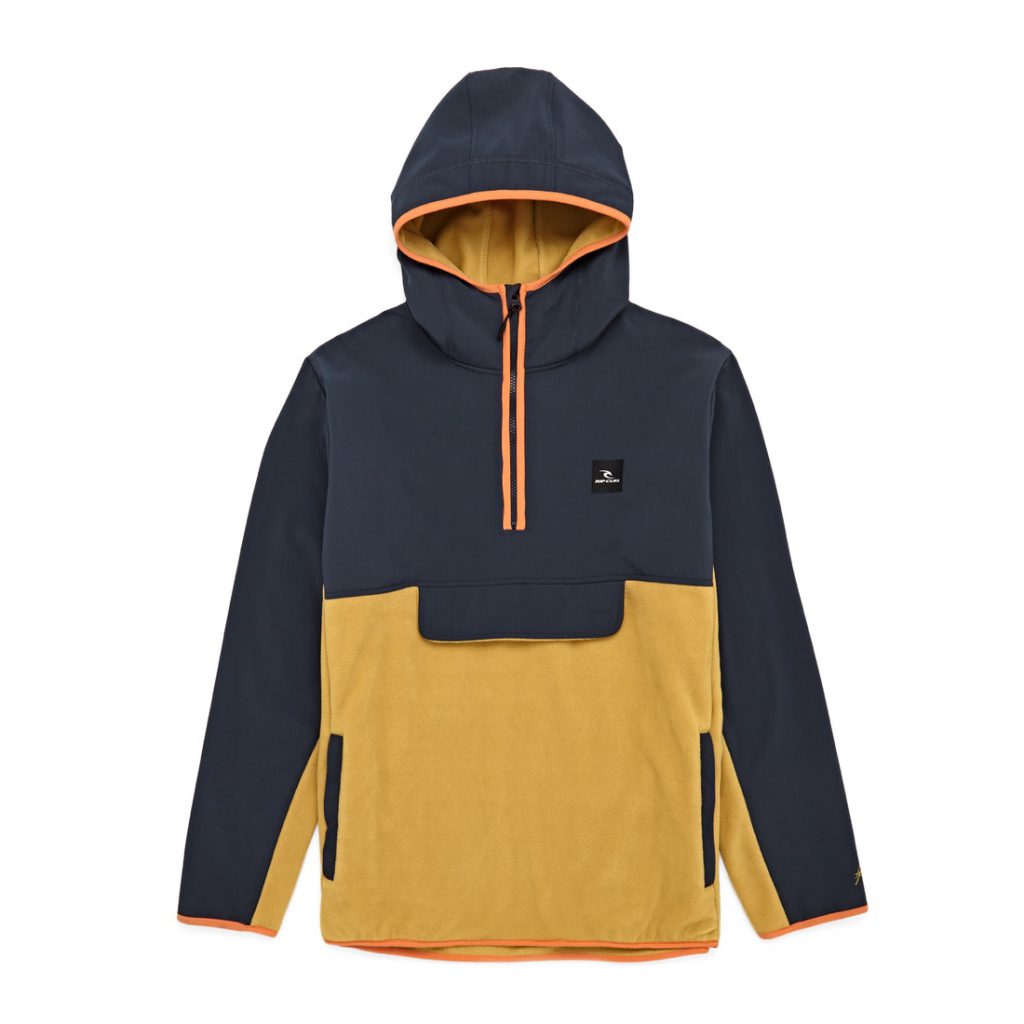 Fleece
Fleece can be a jacket in the Autumn or the perfect mid-layer under your winter jacket for the colder months. Depending on the activity you wish to use your fleece, will change what type of material and thickness is best. One external stand out differences between fleeces is whether you choose a pullover or zip-up, providing no difference in performance but in function and comfort.
Casual mid-weight fleeces are highly versatile and provide great warmth to weight ratio largely due to Polartec fabric. Casual fleeces have a looser fit in the body and feature retro-style designs such as contrasting panels and pockets. These fleeces are highly versatile and suit both the urban and outdoor environment. Poplar brands within this category are Quiksilver, Patagonia and The North Face. Technical fleeces differ slightly designed for being active in the outdoors, these fleeces are perfect for climbing, scrambling and hill walking. Lightweight, stretchy and with a slimmer fit on the body these fleeces give you maximum performance and comfort. Many technical fleeces use Polartec fabric with an internal grid pattern to reduce bulk, wick moisture away from the skin and dry quicker, making them the perfect fleece for high-intensity activities. Rab has a wide range of technical fleece for both men and women to suit anyone keen to explore the outdoors.