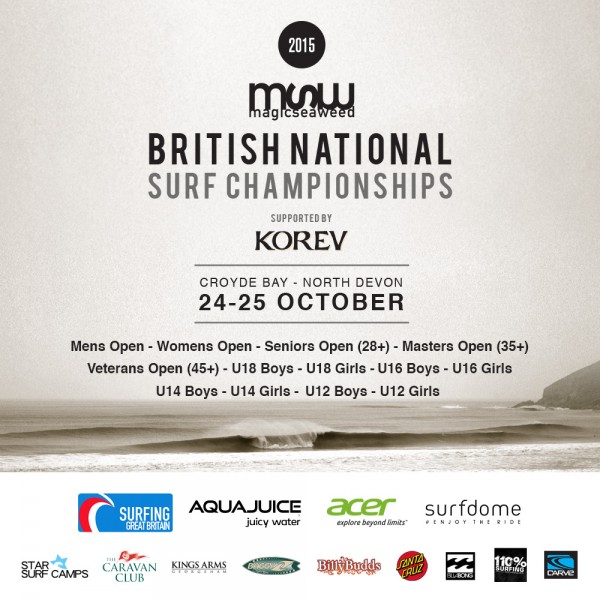 The pinnacle of competitive british surfing is here! This weekends forecast looks far more favourable than the last planned date in late September. The lack of waves forced the organisers to reschedule for this coming weekend, a solid decision, which looks like its will pay off!
This years Brits will be held at Croyde Beach, often referred to as the best beach break in Britain. Croyde has a habit of throwing up some tasty goods with its renowned low tide pits and rippable sections. The beach has some nicely groomed banks at present. Low tide will see the competitors battle it out at the North End, however the final will be held at high tide in front of the contest site, with us all hooting from the cliff top!
Surfing GB are passionate in embracing forgotten traditions and vow to now host the event at a new location every year from here on in. With 2014 successfully being held at Fistral Beach, 2015 at Croyde Bay and thus its journey begins.  No prize money is offered at this event, again returning to tradition where by the prestige of being a British champion is recognised and upheld as the pinnacle of British Surfing success.
So British titles will be decided and competitors will battle it out for their home breaks, the Brit surfing scene is a tight community so while the tension will be high in the water the high fives will be dished out on the beach and the next generation of champs will immerge!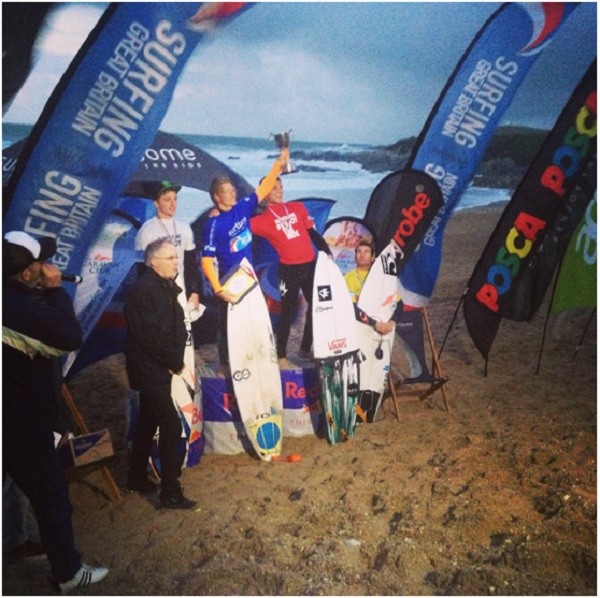 ---