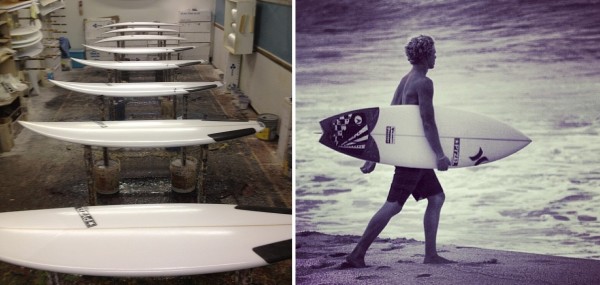 Jon Pyzel has been learning to shape surfboards for over a decade and, having truly mastered the art, now owns his own company which offers some of the finest crafted boards in the business. Make way for Pyzel Surfboards.

Growing up in the surfing town of Santa Barbara, California, it's only natural that Jon would develop a healthy obsession with the ocean and riding waves. With a desire for warmer waters and more consistent conditions, Jon moved to Hawaii where he continued to dedicate his life to surfing. Pyzel perfected his craft whilst working as a hot coater, laminator and ghost shaper in the renowned Country Surfboards factory.
Since then, Jon has continued to surround himself with some of the most talented shapers and surfers on the planet which has helped propel his owns skills to world-class heights. Expertly designed, shaped from scratch and lovingly finished, Pyzel provides surfers of all levels something to treasure for life.
Surfboards of this quality simply couldn't exist without years of experience and a wealth of knowledge, and that's probably why John John Florence's weapon of choice is a Pyzel.
More from Surfdome: