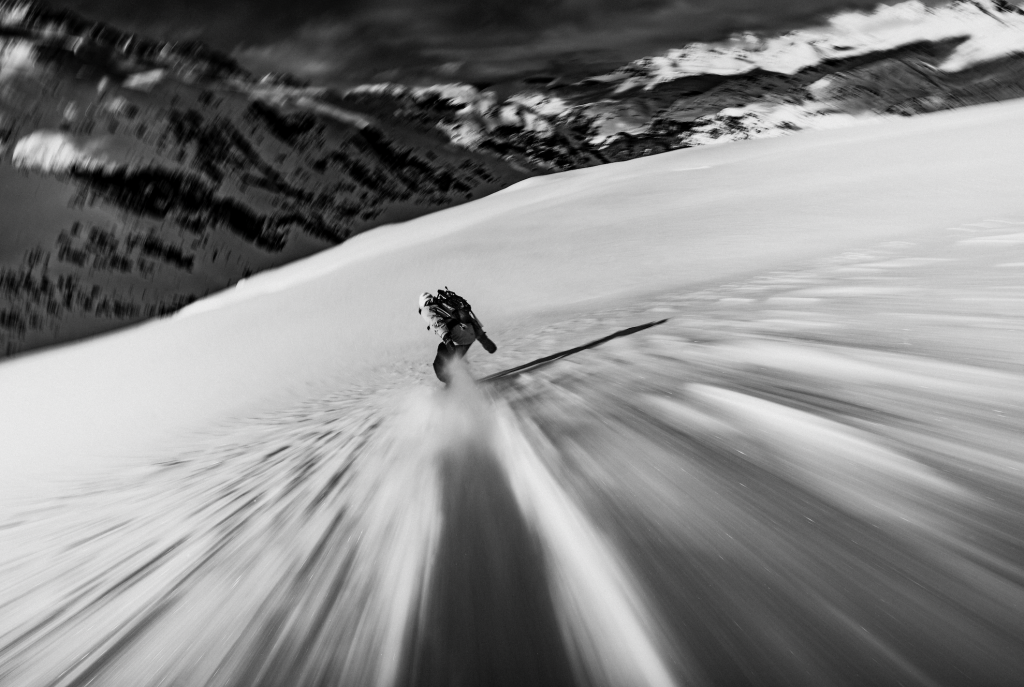 FW was born in the mountains above Lake Annecy, juxtaposing minimalist design with state-of-the-art tech. By riders for riders, FW have their finger firmly on the pulse of the zeitgeist of the snowsports industry. Whether you seek your thrills off the beaten track or take a more conventional approach to your riding, FW transcends traditional barriers and their collection holds appeal for everyone. 
We tracked down three key players from FW to get the skinny on the brand and their visions for the future.  
Sustainability | Sara 
FW are committed to reducing their impact on the environment, aiming to preserve the natural playgrounds in which we all find so much joy. By tracing materials through their supply chain, ensuring sustainable practices in manufacturing, and donating financially to 1% for the Planet approved nonprofits, FW is providing steadfast support for Mother Nature. They're big fans of reducing, reusing, recycling, repairing, and of course, riding. We spoke to Sara, FW's head of sustainability, and asked her the following.
FW partners with 1% for the planet – which NGO's are you supporting through them?
POW Switzerland and POW US.
Where are FW garments manufactured?  
We build our clothes in the world's best manufacturing facilities, close to where we source our technical fabrics in Asia.
You've previously partnered with Protect Our Winters Switzerland; do you have anything in the pipeline with them? 
We have just attended the POW Summit in Bern this October, we are excited to continue working with POW CH to support their work on mobility, nutrition + getting people out there voting on what matters. Stay tuned.
You work alongside RG Leder as part of your repair programme, what are your goals with this initiative?
We aim to build in circular business models that benefit the environment as well as our fans. The overall environmental impact of a garment is influenced by how long it lasts. Our first goal is to make long-lasting products, but because wear and tear is part of the game, the goal of our repair program is to further extend the lifespan of our apparel and keep it out of the landfill.
FW is aiming to pursue a circular business model, what steps are you taking to put this into place? 
Circularity is a mindset that is integrated into the core of the business, from the design of the product to sourcing suppliers, taking care of customers and the most important thing is that everyone in the business chain needs to take their responsibility to be able to close the loop.
Our repair program is one step in the right direction towards a circular business model. We always aim to repair rather than replace, as we aim to keep our products out of the landfill.
Right now, we incorporate recycled fabrics that have proven to be durable + functional, but we're also keeping abreast of developments in fabric recycling. In the future, we expect to be able to create a FW garment from recycled fabrics, which can then be recycled again at the end of its beautiful life in the mountains.
You've used Primaloft Black Eco insulation and Oxford Recycled Yarn in your manufacturing process this season, have you got plans to expand the use of recycled materials in your garments? 
Yes, this season, in addition to those fabrics you mentioned, we have several additional recycled yarns, recycled down, recycled polyester, PFC-free DWR coatings and organic cotton. For FW Year 3 (21/22), we will have a wealth of exciting new sustainable fabrics to tell you about. Working with partners such as Polartec, we are aiming to build in a higher percentage of recycled fabrics that are incredibly durable and perform exceptionally.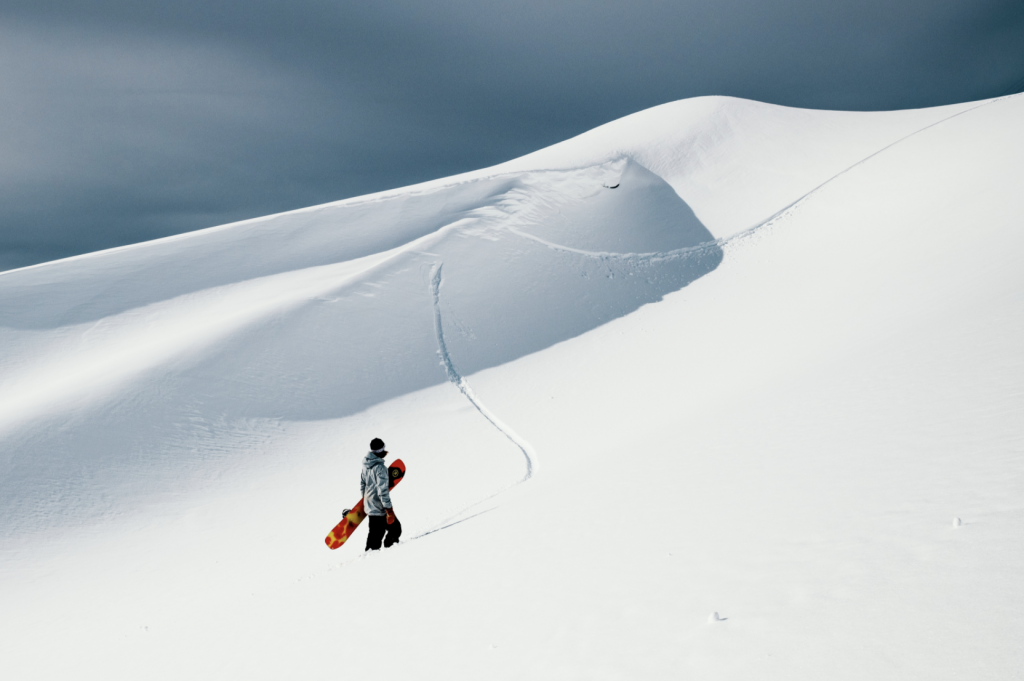 Laax local | Sevi 
Severin Van Der Meer is one of the most exciting riders to come out of Europe in years. Watching him slashing wind lips, boosting side hits and painting lines on seemingly unattainable faces is downright enthralling, his smoother than sin style completely belies his relative youth. Whether it's slush slashing P60 on a bluebird, hunting down powder pockets or dropping cliffs and couloirs Sevi's looking fly and staying dry with FW.  He's got arguably the silkiest pow butter you'll see this season and kitted out with FW's latest collection he's sure to be turning heads wherever he goes. 
Filming with the Absinthe crew you head to some of the world's gnarliest terrain, what FW outerwear do you have with you? 
I love to keep it light, so my fav FW setup is the MANIFEST Tour 3L Jacket and Bib. On cold days, I keep it all cosy with a merino layer and a puffy.
What are your FW picks for off the hill? 
Root Pillow Fleece and Root Classic Fleece!
What made you choose to work with FW? 
I had been working with big brands for a while and it just never really felt like a good connection. So to start with a brand from the beginning and be able to spread your own colour on the blank paper was for me the main motivation for joining FW.
Do you have any input into the design process with FW? 
Yes, I give them feedback all the time. It's cool to see that they care and are making massive efforts to make the best clothes for outdoors.
 What would you like to see from FW in the future? 
The future is bright, opportunities are huge, I'm excited to see what it brings. Hope to see you guys around!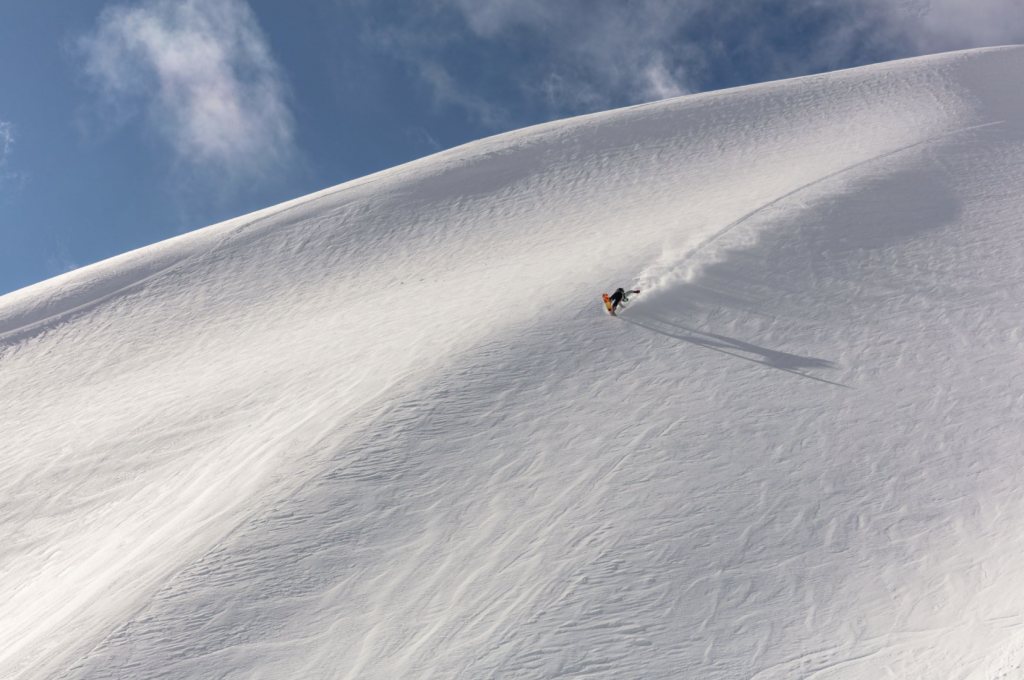 Brand | Olivier
Next we caught up with Olivier Gouby, the co-founder and brand director, to learn more about the FW vision, find out what makes the brand tick, and hear about the crew's plans for the future.
Can you give us some background on the inception of FW?
Born in the wilds above Lake Annecy, FW infuses uncompromising performance with new-school outdoor culture. Surrounded by Alpine giants and crystal-clear waters, we dedicate ourselves to create an ever more sustainable future. We share a vibrant drive to create, to dream, to live life at maximum intensity in nature's wilds.

With such a competitive market how does FW differentiate themselves and stand from the crowd?
The new-school outdoor culture concept determines our overall designs and vision. This philosophy embraces the future and a liberal style, emphasizing 'codes' outside of the action sports realm. FW is differentiated by combining modern design with high-performance materials and functionality – all with a focus on sustainability.
Does FW have a target market, and if so, who are they? 
We embrace boardsports culture, artistic innovation and individual expression. We see this culture as a unifier of people from different backgrounds and places. We speak to men and women who are passionate about nature, whether it's the mountains, the valley's or the ocean – we embrace more than just snowboard or ski, we position FW as truly outdoor.
The functionality of our garments makes them ideal for snowboarding, splitboarding, skiing, touring, hiking, and everything outdoor. The design of our garments makes them versatile so that you can take them from the high Alpine to a city-scape without skipping a beat.
What are you most stoked on for this season? 
I'm stoked to see how the Manifest Tour products perform in the wild. The technicality of these products is second-to-none, attention has been paid to the smallest details to ensure that whether you're touring, splitboarding or mountaineering – these products make your life better in the backcountry. The Manifest Tour collection includes the Manifest Tour 3L Jacket + Bib and layering pieces: Manifest Tour Hybrid Hoodie + Pants.
Looking forward, what do you hope to achieve over the next 5 years? What does the future look like for FW?  
We are looking toward a future wild, building more sustainable fabrics, processes and actions to do our part for the planet and safeguard our future. We are also looking to bring more technical products with FW's new-school design to outdoors, stay tuned for more on that.
Snowboard is where we started, so we're looking to keep this industry stoked and build excitement with each collection we release and also how we talk about it. We are working together with Sevi van der Meer, Matt Georges and Perly to innovate on what we communicate about and how we communicate it. We are working across different mediums – from coffee table books, to film projects, photography and more. We have a lot to show you this season, and all those that follow.
If you had to sum up your collection in three words, what would they be?
Newschool, outdoor, culture.