Stairway To Heaven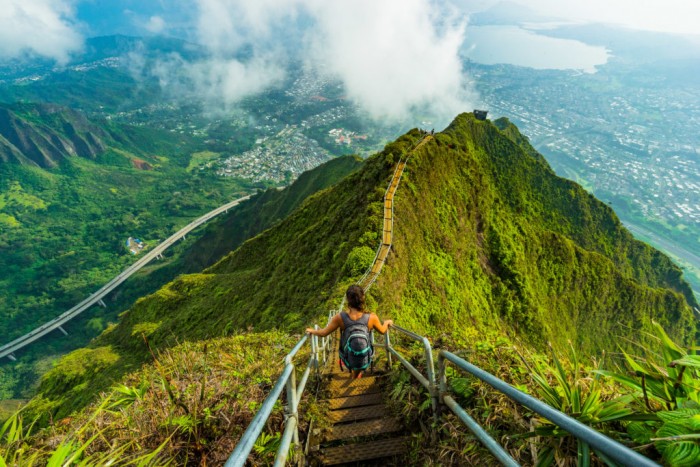 Introducing The Haiku Stairs, also known as the 'Stairway to Heaven' located in the beautiful Valley of Haiku near Kaneohe, O'ahu. With a total of 3,922 steps spanning across the Ko'olau mountain range, this has become one of the worlds most beautiful, but forbidden hiking trails!

Built in 1942 for the US Navy as a top secret radio station facility, it allowed them to transmit radio signals to Navy ships operating throughout the Pacific. In the 1950's the base was decommissioned and the stairs and radio station became abandoned and almost forgotten, until local hikers started climbing it, ignoring the "No Trespassing" signs.

In mid 1950, the wood stairs were replaced with sections of mental and ramps, one by one, but later closed to the public in 1987. In 2003 the city decided to repair the stairs, costing over $875,000!

To this day, hundreds of people still attempt to climb the forbidden Haiku Stairs trail, every day.