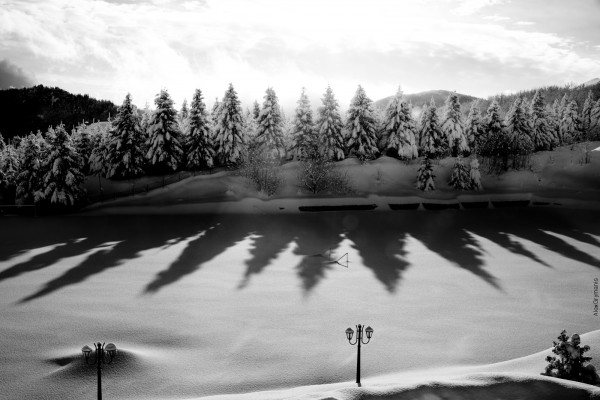 Greece is split in two parts; one area consists of beautiful islands whilst the other features glorious mountains. So, the majority of Greek winter breaks are spent on snow-covered mountain tops, where ski and snow enthusiasts can feed their cravings for adventure.
Apart from the sun which shines most of the year, Greece has some very good ski resorts which can exceed the expectations of the most demanding skiers. The beauty of the alpine landscape will definitely take your breath away.
Parnassos Ski Resort
Where is it Arachova, Greece
Where to stay Elatos Resort, Ariadne Guesthouse
Slopes 1660m to 2260m
Lifts 13
Pistes 36km
Lift Pass 30€ (weekend and Bank Holidays) and 15€ (weekdays), 10% discount if you book online.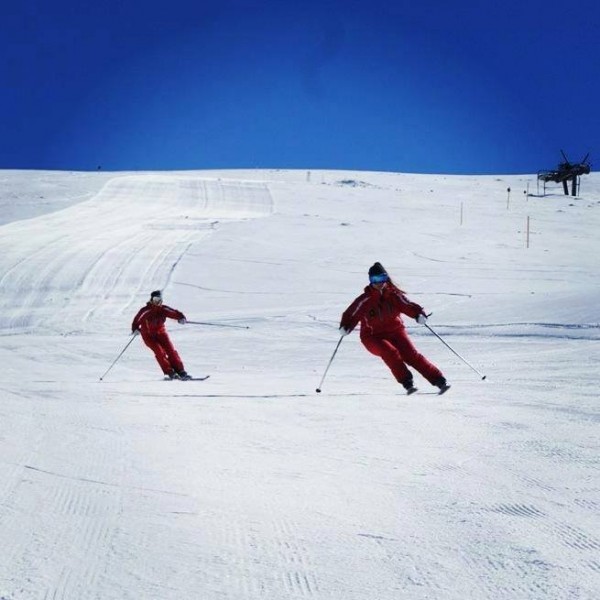 Parnassos ski resort is one of the most famous resorts in Greece. Mount Parnassus is close to Athens and its facilities enable thousands of ski/snow enthusiasts, from all over Greece, to come and enjoy their favourite extreme sport.
Mount Parnassus is at 1.600-2.300m altitude and has 20 pistes trails. More specifically, Kellaria and Fterolakka ski resorts are found at 1750m and they have 16 pistes and 2 snow fun parks. For adventure lovers and fans, there are several off-piste trails with deep snow and lots of adrenaline. Four of the pistes are certified by the International Ski Federation (FIS Homologation) for the organisation of international ski racing.
Parnassos ski centre has chalets, bar and restaurants if you fancy a hot chocolate or a pint! When the night falls, then you can party until late in Arachova where you will find lots of bars.
In Arachova you'll find many hotels or traditional guesthouses for your accommodation.
Tip: Do not forget to take with you a hand-made present or a colourful, woven carpet (flocati rugs).
Vasilitsa Ski Resort
Where is it Grevena, Greece
Where to stay Chalet of Vasilitsa Ski Centre, Shelter of Ski Mountaineering Club of Grevena
Slopes 1040m to 2200m
Lifts 8
Pistes 22km
Lift Pass 13€ (weekend and Bank Holidays) and 10€ (weekdays)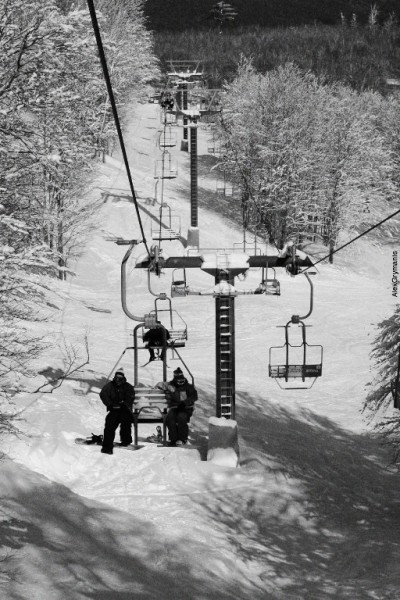 Vasilitsa ski resort is the ideal choice for your wintery holidays if you want to combine skiing or snowboarding with a visit to the ski resort. Vasilitsa is in the heart of Mount Pindus; between Zagorochoria, Vikos and Valia Kalda (Pindus National Park).
With 16 pistes trails, two of which have been awarded as Olympic Standard from the International Ski Federation, and a host of facilities, including three chalets, ski school, rental stores and vending equipments, Vasilitsa is one of the biggest ski centres in Greece.
The terrain there is perfect for all levels, not only for beginners; especially for free riding and backcountry. In Vasilitsa you can find some of the best powder spots where you can shred all day long. Here, you can live the unique experience of night skiing/snowboarding which takes place every Saturday in the sliding lift, Elimia. Snowboarders love Vasilitsa because of the halfpipe, where they can do amazing tricks.
Tip: If the fog starts covering the slopes, don't panic, as you won't get lost, because big looming trees offer visual reference points.
Kalavrita Ski Resort
Where is it Kalavrita
Where to stay Azanias chalet, Filoxenia Hotel&Spa, Aphrodite Inn
Slopes 1700m to 2340m
Lifts 7
Pistes 20km
Lift Pass 25€ (weekend and Bank Holidays) and 15€ (weekdays)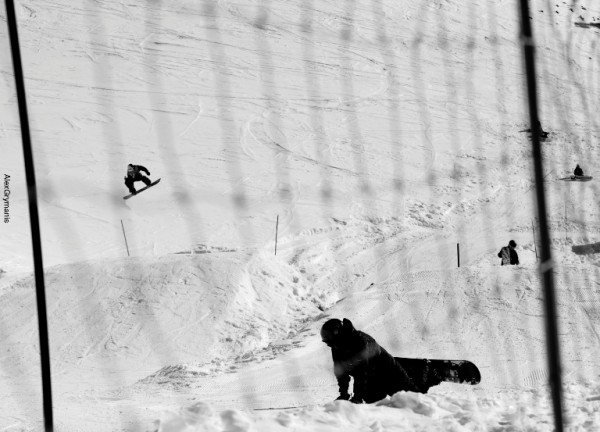 Kalavrita ski resort is one of the most famous ski centres in Peloponnese on Mount Helmos and very close to Athens. It's ideal for day excursions or for long ski holidays.
The ski centre has 11 tracks of which 2 are baby slopes for learning. The pistes cover all difficulty levels and all ski levels. The descent begins from 2328m and reach up to 1700m altitude. It has special track for moguls ski and snowboard, park snowtubes and facilities to enjoy paragliding.
Many events take place in Kalavrita almost every weekend. Red Bull Greece organises every year the Home Run event for pro and non-pro skiers and snowboarders.
Tip: When the ski/snow day comes to the end, you can party in local bars or wander around the mysterious Cave of the Lakes, the so-called 'Palace of the Nymphs'.
 
Image courtesy of Alex Grymanis