Probably you have already read our blog about ashboarding in Cerro Negro Volcano, Central America. This blog continues on from it with some of the best places for sandboarding around the world. Sandboarding is a board sport similar to snowboarding. It takes place in coastal and desert areas with sand dunes. It involves riding across or down a dune while standing with both feet strapped to a board, though some sandboarders use a board without bindings. Do not try it with bare feet if you have never done it before!

Sandboarding is less popular than snowboarding, because it is very difficult to build a mechanised ski lift on a sand dune, and so participants must walk back up to the top. Alternatively, they may ride a dune buggy or all-terrain vehicle back to the top of the dune. On the other hand, dunes are normally available year-round as opposed to ski resorts, which are usually seasonal.
The equipment is pretty much the same to snowbard. Sandboard base is much harder than a snowboard, and is built mostly out of formica or laminex. The board bottom is often waxed, usually with a paraffin-based sandboard wax, before a run, so you can easily slip on the sand. Most terrain sandboards are composed of hardwood ply, while full-size sandboards are a wood, fibre glass, and plastic composite.
Whether this sport is seasonal and without ski lifts, many people are travelling every year in places where they can try sandboarding. Surfdome found some of the best spots for sandboarding with your friends.
Peru, South America
Peru is known for having large sand dunes in Ica, some reaching up to 2 km. Duna Grande in Ica is the largest sand dune in the world. The Copa Sandboarding Perú (Peru – Sandboarding Cup) is held near Paracas every year since 2009.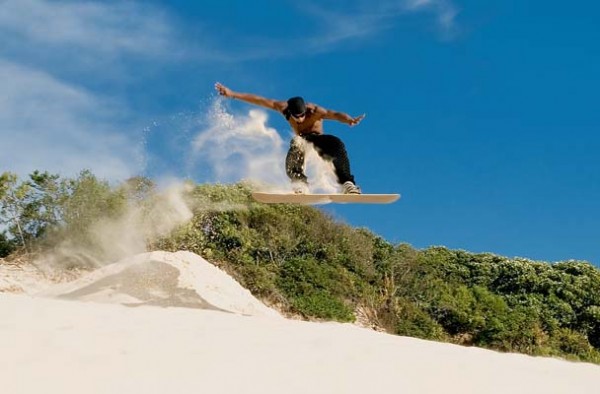 Nicaragua, Central America
The Cerro Negro volcano is the youngest in Central America, having first appeared in 1850. It is one of the most active volcanoes, with its most recent eruption occurring in 1999. Since 1850, it has erupted approximately 23 times. Unusually, the lava erupts from fractures at the base, while ash emits from the top, which then collects on the sides of the volcano, creating a thin layer of ash fragments, ideal for boarding down. The gravelley cinder cone contrasts greatly with the verdant hillsides, and gives rise to its name, which means Black Hill.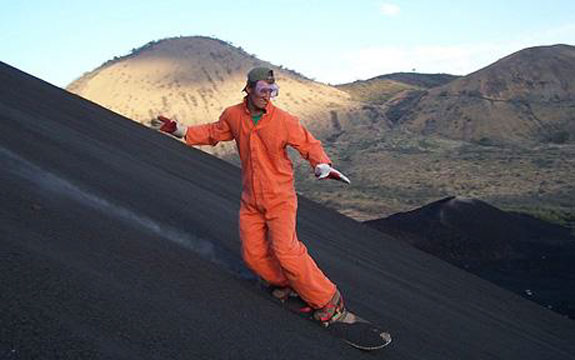 U.S.A
Sand Master Park is the world's first sandboard park, located in the coastal city of Florence, Oregon. With slopes that range from beginner to advanced level, bowls, cliffs, jumps and rail slides and a 40 foot cushioned ramp centered on 40 acres of private sand dunes and surrounded by 200 acres of public dunes and forest. Apart from this spot, there are many more in California, Arizona, and Alaska.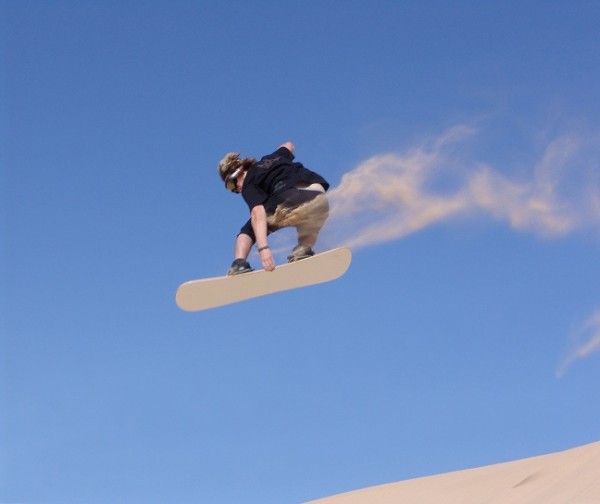 Hirschau, Germany
If your budget is not enough for a long trip, then you can go in Hirscahu (Germany), a small mountain but with quite good dunes for sandboarding. Being equipped with a lift to the 120m top comes in handy when it hosts the annual Sandboarding World Championships.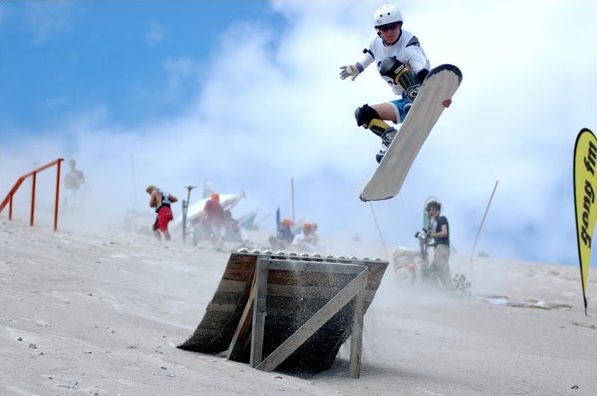 Cape Town, South Africa
Cape Town with its amazing dunes and coasts is one of the best spot for sandboarding. If you like the white sand, the blue sky and the azure seawater, then this is your most suitable place for you!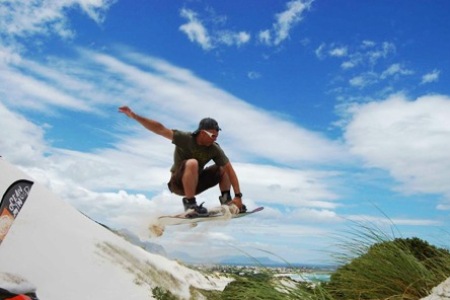 All you need to bring with you is your passion of sandboarding in the middle of the desert!