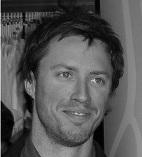 Dublin-born and well-versed with the world's oceans, Nicky Kelly is the founder of surf travel website Surfholidays.com.
A company that are proven experts in sending surfers of all abilities to stunning waves and exceptional times.
Last year he teamed up with Aaron Reid and James Skerritt to showcase Ericeira and its waves in an artistic light.
This impressive little edit is the result.  
 
 

 
Last May we shot a short surf film following some of Europe's best surfers exploring the waves around Ericeira, Portugal.
It includes Aaron Reid who is one of Ireland's best surfers, if not the top one at the moment. Aaron is a former under 18s Irish National Champion who received much attention as a youth. He's taken a competitive sabbatical and is now back, stronger than ever and ripping!
It also features another Irish surfer, Conor Maguire as well as UK surfers Luis and Keisha Eyre. There's also the local Portuguese surfer Zé Brito and the former Spanish National champion Gony Zubizarreta.