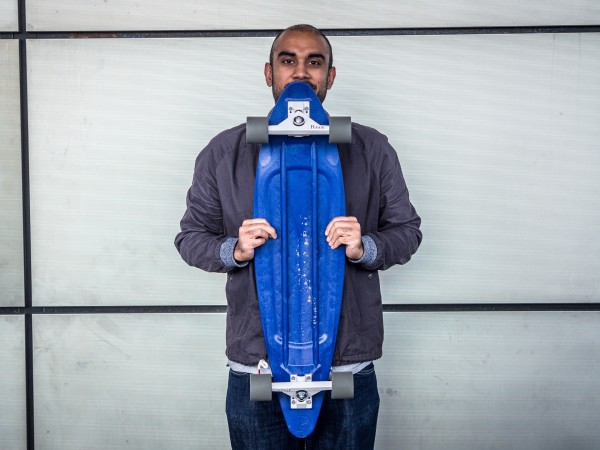 My Two Pennys
The traditional penny board and I do not have a good relationship. In fact I would go so far as to say that I like the penny board as much as I like mushroom flavoured ice cream.
I picture a scene in some kind of meeting room where a bunch of people sit around a table and come up with ideas just to annoy me. Like ''hey why don't we take something he loves and mess around with it. He likes ice cream, why don't we make mushroom flavoured ice cream''
It's like the same people designed the penny board. For me, Pennys are way too small and flex way to much, making for a less than fun experience to ride.  I don't have a beard, I don't consider myself "hipster" and nor am I 12 years old..  which unfortunately for most skaters seems to be the image we associate with these little acrylic cruisers (I'm almost certain I'm not alone in feeling like this).
---
Looks
I came in to the office a few weeks ago and saw this massive penny board leant up against the wall and was immediately drawn to it.  There was something about its subtle curves that called to me, the temptation was too strong… I just had to pick it up and take a look.
The deck is made from penny's patented plastic, with a half inch camber in a pintail shape. Its got risers built in to the shape as well as cut outs to avoid wheel-bite.
Penny have done really well by matching some simple colours together, the one I was lucky enough to get my mitts on has a royal blue deck topped off with white trucks and some swanky grey wheels.  The square edge hangers on the trucks also give the board a somewhat premium look (If that's what you're after).
Overall it certainly looks good, but there's a certain lack of showing off in comparison to the Pennys of old.
Feel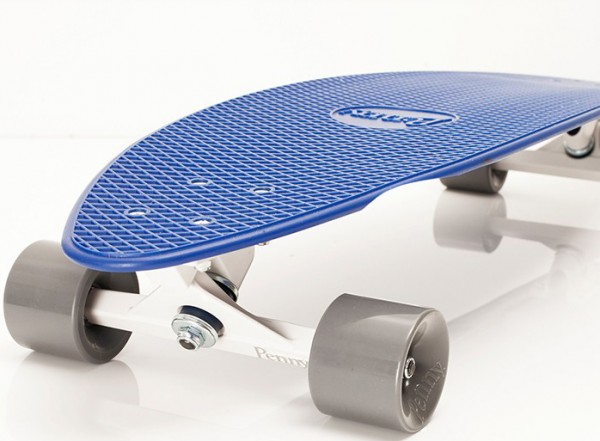 Deck:
– 36" long and 9.5" wide
– Classic waffle top non-slip deck
– Additional granular textured grip for enhanced control
– Brand new secret composite plastic formula for added strength and flex control
– A half inch camber through the length of the deck works in combination with the boards natural flex, inbuilt riser pads and side-to-side concave to enhance ride-ability
Hardware:
– Premium Abec 9 v-channel stainless steel bearings
– Colour- coded high tensile bolts
Trucks:
– Reverse Kingpin 7 inch (180mm) trucks offer more stability and greater response
– Strong aluminium with powder-coated finish
Wheels:
– 69mm
– 83A wheels for a smooth and fast ride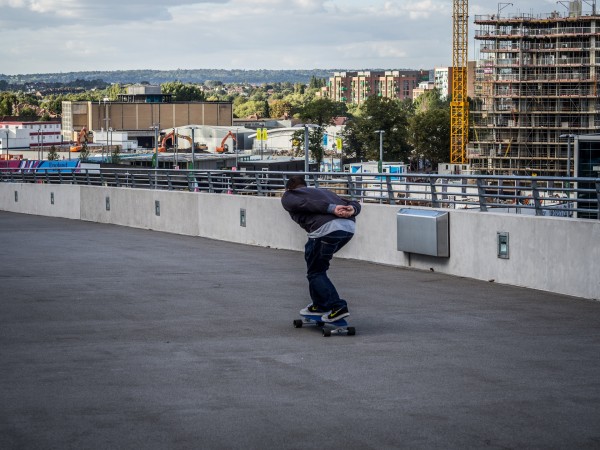 Performance
Positive:
Here it comes… I've been pleasantly surprised by the performance of the Penny. It handles really well in comparison to other pintails I've ridden. It has a comfortable and natural "carvey" feel to it making it super fun to cruise on and the natural flex it provides gives you a comfortable platform on which to pump for speed.
The big soft wheels make for a smooth ride even on the cracked roads of London. I found I had zero wheel bite while throwing in sharp turns – making this an awesome addition to the quiver for cruiser lovers.
When it came to some downhill action, the board held up better than expected. At no point was I fearing wobble, the trucks are solid and stable. For the duration of the time I had this board, my cruiser was forgotten.. That itself says something.
Negative:
The only down sides would be the weight, compared to its wooden counterparts this board is a bit of a beast making it a little less convenient to carry around.
There  was certainly a bit of a learning curve when pushing around on this board due to how high you are off the ground. This high centre of gravity threw me off a little when reaching down to push and break, however after 20 minutes this was unnoticeable.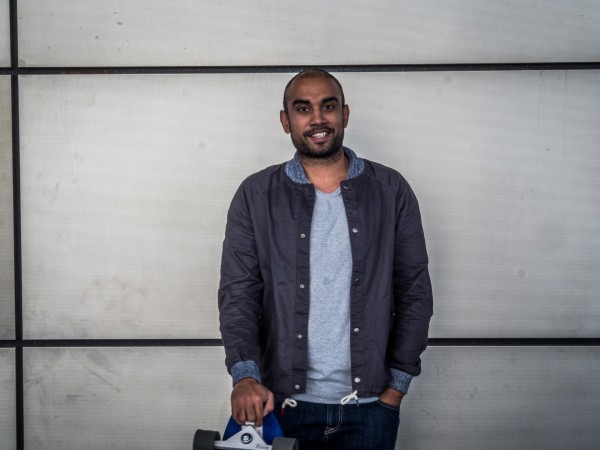 Final Verdict
I would certainly recommend this board to anyone who wants a stylish smooth ride to cruise and carve with.
Penny has hit the nail on the head with the price point too. You would be hard pressed to find a board that performs as well as this at the same price point.
Ratings: 8/10
---
More from Surfdome >