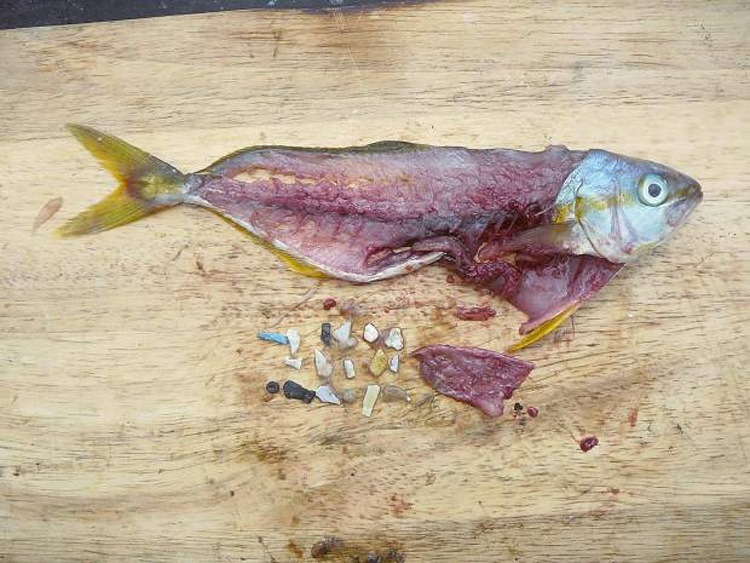 So, it wasn't long ago that The Ellen MacArthur Foundation study revealed that there could be more plastic than fish in the sea by 2050. Now, another (equally disturbing) report has claimed that due to our nonchalant approaches, we've now polluted the oceans to the point that plastic is now a part of our diet.
We as humans have dumped so much plastic into the ocean that it's being ingested by large quantities of marine wildlife — some of which ends up on our plate.
A study from Scripps Institution of Oceanography at the University of California San Diego notes that nearly 10% of fish collected on a trip to the "Great Pacific Garbage Patch" contained plastic waste in their stomachs. Yes, you read that correctly, that's 10% of the fish collected. This is an unprecedented number and in the grand scheme of things has more detrimental consequences than people seem to consider.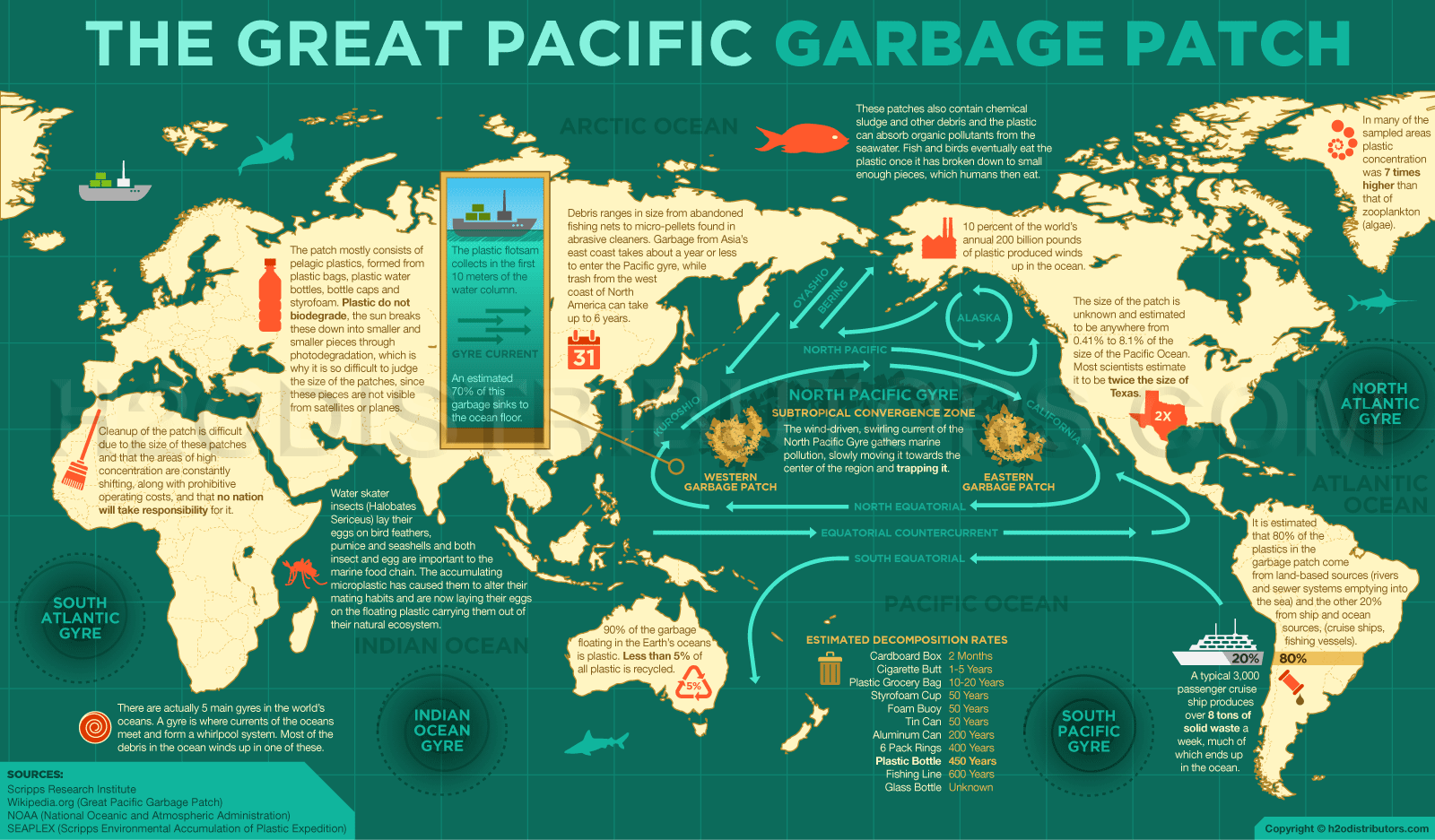 Image courtesy of h2odistributors.com
Outlined by Rebecca Asch and Peter Davison, the study estimates that marine life in the North Pacific Ocean that live at intermediate ocean depths (generally these are the fish that make it to your dinner table) might be consuming as much as 21 million kilograms of plastic per year.
Despite groundbreaking advances in not only environmental initiatives but also consumer awareness, we still produce enough plastic annually to equate to the combined weight of all adult humans that occupy on our ever-fragile pale blue dot.
Over the last 50 years, the global use of plastic bags has increased 20 fold, however, only 5% of this is effectively recycled. This is a topic close to our hearts here at Surfdome for the sea is our playground, the planet our home and the responsibility ours too. That's why we've aimed to eliminate all single-use plastics from our daily operations, and so far, have managed to switch to 100% recycled boxes eliminating 14.03 tons of plastic annually.
More from Surfdome