The Toy Factory Surfboard has landed! To celebrate the launch of this Cornish surfboard brand at Surfdome, we're offering you the chance to win your very own customised Toy Factory Surfboard!
Toy Factory Surfboards is headed up by shaper and British surfing legend Lee Bartlett, who was taught to shape by none other than the famous Hawaiian shaper Eric Arakawa.  The brand also now counts Oli Adams, Celine Gehret, Sophie Hellyer and Georiod McDaid amongst its pro team riders, meaning that all boards are tweaked and changed to the highest standards before being released to the public.
With this testing and experience in mind, we're very proud to be teaming up with Toy Factory Surfboards  for this money-can't-buy giveaway.
So how do you enter? We want to see your designs! You need to customise our surfboard template – see Celine, Oli and Lee's test runs for inspiration…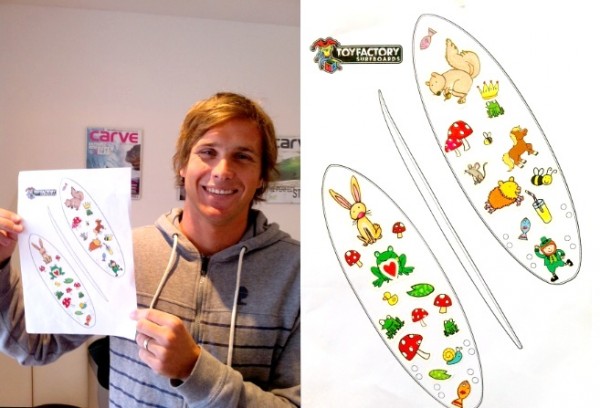 Our favourite entry will win a Toy Factory Burger Monster Surfboard featuring the winning design's artwork. Pretty rad? We think so.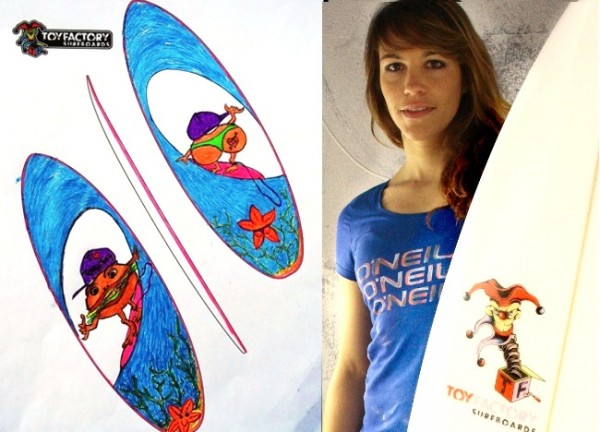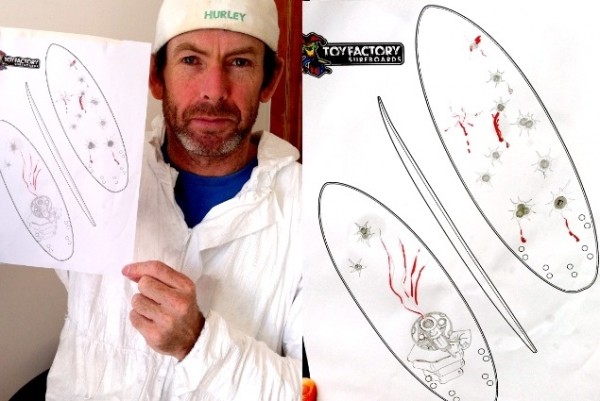 To be in with a chance of winning the prize of the summer (worth a stonking £530), just save the template at the bottom, get creative with it and submit your finished design and details!
We can't wait to see your entries – keep an eye out on facebook for an album of our favourites.