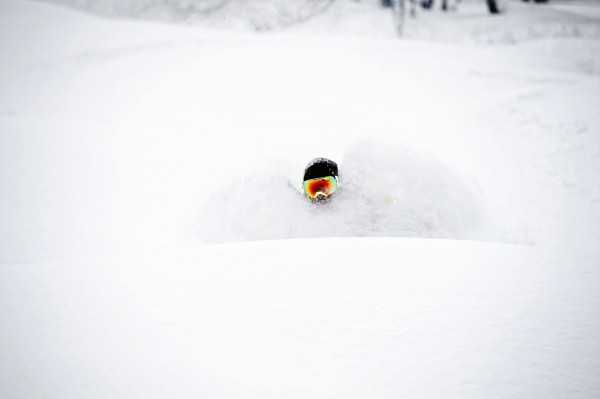 Ah powder. Every rider's dream. To make first tracks and float through untouched, light snow. Well, there's nothing like it. For most, it's a case of sprinting for the first lift after a fresh dumping overnight, or putting on your skins to hike to the untouched, glorious source. But what if you didn't have to use your ski pole as weapon to get on the chair when fighting off the other powder hounds? What if you didn't have to strap your board to your pack and hike for hours in order to find it?
Yes, here at Surfdome we've picked the World's Best Powder Spots for you freeriders and powder hounds, where shredding powder everyday is the norm, and people in resort have constant smiles on their faces. Coincidence? We think not…
Photo: Patagonia
---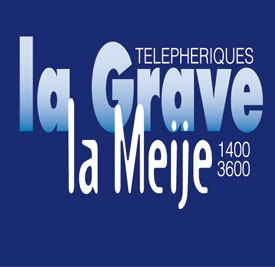 Into the Wild:
La Grave, France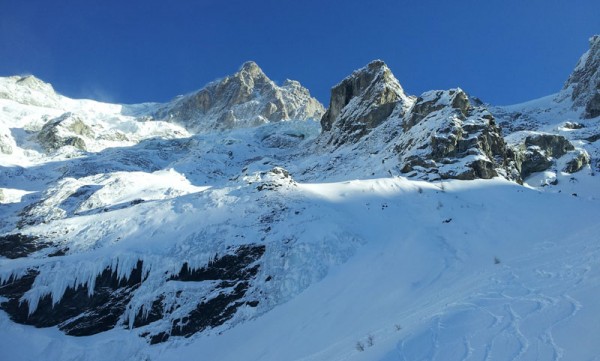 Where is it? Hautes Alps, France
Resort 1450m
Slopes 1450m to 3550m
Lifts 4
Pistes 5km
Oh La Grave. Gnarly old La Grave. This resort encompasses the phrase on every ski bum's lips: 'Go Big or Go Home'. The reason it's one of the best powder spots? Because La Meije is almost completely unmarked and frankly, few have the you-know-what to just skin up and take on the pow. Well, they'd be stupid to do it that casually anyway without a guide in such a crevassed area with glaciated terrain and narrow couloirs. With no formal avalanche control, this is terrain for the experienced powder hound for sure. Obviously, our top recommendation is to always have the right avalanche safety kit with you if you're reaching powder off piste. Look at the Avalanche bulletins for your local area before going out and always carry the right gear, probe, shovel and transceiver etc, but you knew that already.
The high, steep north facing slopes offer some of the best untracked powder in the world. Off-piste and coated in glorious powder, there's definite beauty in this wild territory.
Our La Grave Powder Pick:
The North Face Patrol 16 ABS Snow Pack, £395.99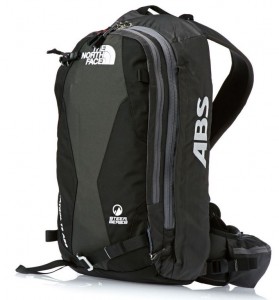 315D Cordura® Bombastic™ nylon is incredibly durable
ABS avalanche airbag system integrated for quick deployment
Higher denier internal materials to support ABS system
Proprietary metal hipbelt buckle for superior breaking resistance during an avalanche
Simple, stable, athlete-tested tuck-away ski and snowboard carry
Large heavy tools pocket with organiser sleeve and backcountry essentials list
Internal pockets for gear organisation
Dual hipbelt pockets for quick and easy access
Reinforced high-abrasion zones on pack face for added durability
Capacity: 16 litres
---

Cham Pow:
Chamonix, France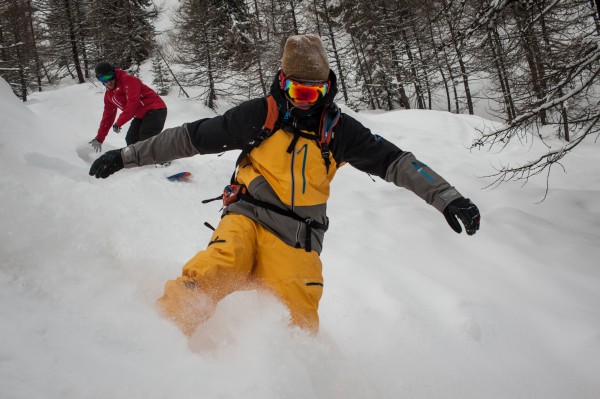 Photo: The North Face
Where is it? Haute Savoie, France
Resort 1035m
Slopes 1035m to 3840m
Lifts 44
Pistes 155km
If big mountain riding is your thing, then of course there's Chamonix in the French Alps. Some of the off piste lines are so challenging that it can give La Grave a run for its money. We're talking about the Aiguille du Midi. At 3892m, it is probably the highest lift in Europe with no pistes, so hire that guide again. It's true what they say: you've got to earn those powder turns and no place is this truer than Chamonix, with 75% of the riding being found off the beaten track.
If you're after something more gentle than having to wear an ABS bag on your back, and a diaper round your pants, there's nothing we recommend more than heading to Vallee Blanche for 24km of mind-blowing glacial scenery. For powder in the tree lines, head to Les Houches, even if you're taking on powder for the first time.
For powder virgins seeking that virgin powder snow, head to Le Tour and La Flégère for a fairly mellow introduction into the world of off piste. And there are wind lips and natural booters in La Flégère for those of you who like to drop 5s in the soft, fluffy landings.
We're not promising a gentle stride to powder in the mornings though. If you follow the crowds to the Grands Montets after an overnight dumping, expect a mini stampede once the cable-car doors open. And that's stampeding against Swedes, with ice axes.
---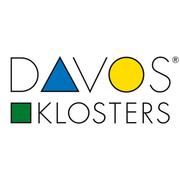 Off The Track:
Davos-Klosters, Switzerland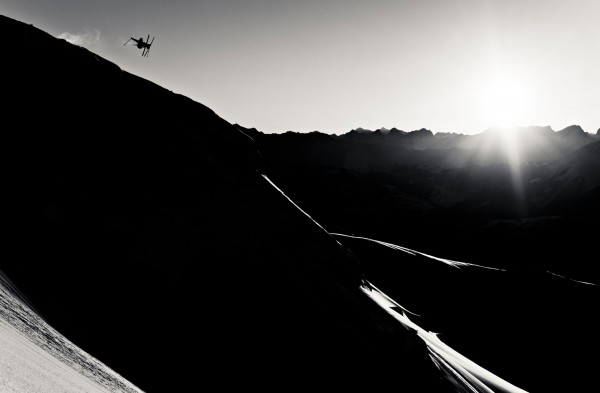 Photo: Pally Learmond
Where is it? Prättigau/Davos in the canton of Graubünden, Switzerland
Resort 1560m
Slopes 1124 and 2844 m
Lifts 58
Pistes 320km
Davos is part of Switzerland's extensive freeride and ski-touring region. If you're a powder hound wishing to be in a pack, head to Davos.
Made up of five different mountains, the Davos-Klosters territory offers one of the largest powder areas. Our top tip? Head up to Davos Rinerhorn to behold a sea of untracked, fresh powder, and feel free to hit the tree lines. The only down-side is that Rinerhorn is full of T-bars. Well, no pain, no gain right?
The small areas of Madrisa, Pischa and Rinerhorn, 10 to 20 minutes from Davos, are also freeride havens, with powder aplenty way after the last snowfall. If you want lifts in site while practicing powder, Parsenn, the largest area, has bucket loads of accessible areas just off the lifts, with some short hikes leading to stretches of untouched powder. Pure bliss.
Our Davos Powder Pick:
Patagonia Powder Bowl Freeride Snow Pants, £149.99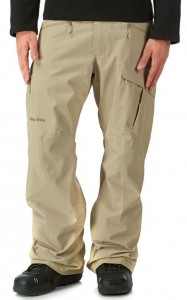 Shell: 2-layer polyester GORE-TEX fabric for waterproof/ breathable performance
Waterproofing: 28,000mm
Breathability: 28,000g
Lining: Mesh lining to wick away moisture
Waist: Adjustable, elastic tab with snap closure and zip fly
Ventilation: Mesh-lined thigh vents for added airflow to boy
Gaiter: Seals out snow with tough scuff guards to protect leg and hem
Jacket to Pant Interface: Webbing loop to rear yoke connects to any Patagonia jacket
Pockets: Two handwarmers, two thigh and one pocket to back
Avalanche technology: Hidden RECCO reflector
Fit: Articulated knees for freedom of movement
---

Champagne Powder:
Steamboat, Colorado, USA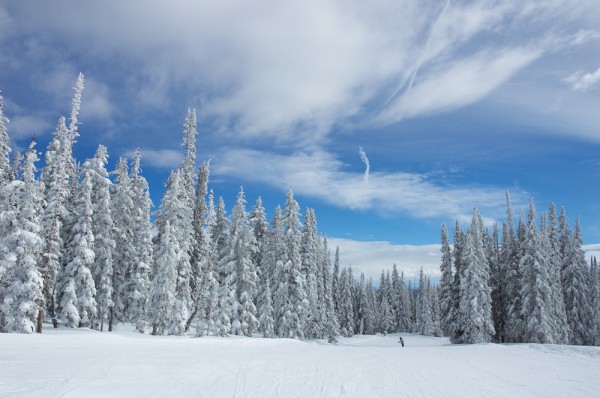 Where is it? Northwest Colorado
Resort Steamboat Springs
Slopes 2103-3221m
Lifts 18
Pistes 2,965 acres of  terrain
If a resort is nicknamed 'Champagne Powder', you know that it's not going to disappoint. Yes, that light fluffy snow falling in abundance is a common sight in Colarado's Steamboat resort. If you're addicted to that dry, effervescent powder that tickles your nose like champagne bubbles, nothing beats Steamboat.
Spread across 6 peaks, the 2,965 acres of terrain offers a ton of powder to be had. If you crave riding through the trees, Steamboat is one of the world's best for powdered tree lines. Being below the tree line, there are no bowls or cornices.
For some local knowledge, we managed to find out that the one tip is to 'hit up Hot Cakes or Wake Up Call to find some good pow'! If that makes sense  to you, then hit away.
Steamboat's nearest resort is Steamboat Springs, dubbed Ski Town USA for the high number of Olympians that have sprung from the Colorado resort. There must be something in the powder…
---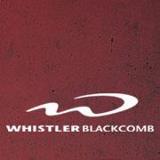 The Backcountry Boss:
Whistler, Canada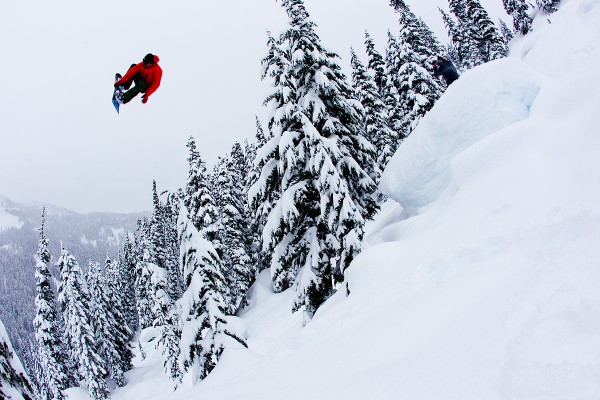 Photo: Burton
Where is it? British Columbia, Canada
Resort 675m
Slopes 650m to 2285m
Lifts 37
Pistes 8171 acres
Whistler. Arguably the powder mecca. Well, with the biggest ski area when combined with Blackcomb Mountains, it's no surprise that powder is pretty much everywhere. It's also constant, especially when you factor in that Whistler averages about 12m of snow a year. Yes, metres.
Those 12 metres turn into light, dry powder on the higher slopes. Or, for endless variety, huck through couloirs, gullies, cliffs, tree runs and open powder bowls. There's genuinely enough powder for everyone, and then some.
Our tip? Head to Million Dollar Ridge for a powder-soaked face and one hell of a grin. For something super challenging, Blackcomb's glacier offers 'Surf's Up Shits and Giggles': steep and deep powder. It's worth showering a local with beer in order to find hidden gems like this. Trust us, it will be worth it.
Our Whistler Powder Pick:
Trew Hunter Snow Jacket, £177.49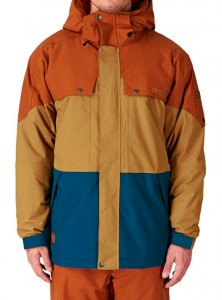 Jacket Shell: Private Reserve 2L fabric for supreme protection against the elements
Waterproofing: 20,000 mm
Breathability: 20,000 g
Insulation: Prima Loft Black 100/80g to trap body heat with efficiency of the down
Lining: Extra warmth with soft-touch nylon plain weave
Hood: Adjustable, helmet-compatible fixed hood
Ventilation: Underarm zip vents for extra airflow to body
Pockets: Two internal mesh pockets, internal zip accessory pocket, Napolean zip pocket with cord
Shoulder radio/ pass pocket, snap flap chest cargo pockets, zip hand pockets
Powder skirt: Ergonomic powder skirt with 3-point pant attachment
Collar: Headphone cord loop at collar with microsuede chin guard
Branding: Laser-cut PU logos
---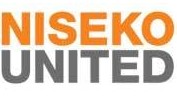 The Powder Playground:
Niseko, Japan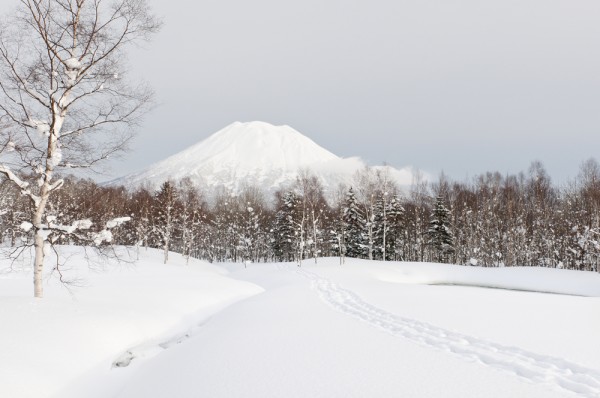 Where is it? Hokkaido, Japan
Resort 280m
Slopes 235m to 1210m
Lifts 30
Pistes 48km
Hokkaido, Japan's north island and Niseko is the biggest resort. It's not just the area that's big either. An average of 15 metres of snow falls every year. And you thought Whistler was good. Dry, light, exquisite, deep, deep powder. They don't call Jap Pow the best in the world for nothing.
Stunning 360 degree views are possible by hiking from the top lifts. Yet, we recommend getting there early to avoid the horrendous queues that build up on a powder day. If only Jap Pow was a secret. Sadly it's not, but it's definitely, definitely worth the wait, no matter how long the queue.
If you're not a big fan of riding in white outs then this resort may prove tricky: it's not unusual for snow to fall constantly from early December till the end of February as incessant storms roll in from Siberia.
Niseko is also one of the only resorts in Japan where riding off piste is permitted, but you have to go through the specified gates, and it has to be open otherwise it'll be bye bye lift pass. For those hounds sniffing out the pow, Niseko offers pretty much endless pillows and tree lines. It hasn't been dubbed the 'Powder Playground' for nothing, and we say Play On!
---
More from Surfdome: