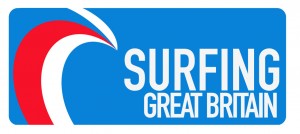 Your weekend run down from Surfing GB
Surf Forecast
Atlantic swell report: Certainly some action to be had! Small swell with a massive swell period, so it's difficult to know exactly what will turn up. Sunday looks like the best of it, expect lulls and sets of quality waves that are perhaps not that big and will be groomed by light offshore winds. Brit Inter Clubs in Croyde will be super fun!
Channel coast swell report: Its nearly winter guys, not long now!
North Sea swell report: Looks like there will be some small onshore waves to play with. Sunday's looking a bit better as the wind shifts more Northerly. Enough to play with, but not epic.
 
What's on this weekend?
The British Inter clubs will be held on Saturday and Sunday at Croyde. The event tents will be actually on the beach this year and with Support from our Sponsor Surfdome, it will be the biggest yet!
Surf looks good with some fun contest waves, a party in Billy Buds on Saturday night will be kicking! So come down, grab a few waves and join the party!
A Surf Swap meet will be held at the Museum of British Surfing on Sunday, head along to swap, buy or just check out vintage surfboards, bikes, cars and a whole lot more. Then head out to the North Devon beaches for a surf
 
This week's surfing tip
As Ali once said 'The fight is won before you step into the ring'. Now that might have been in part down to his passion and confidence, but his training certainly had a massive part to play.
In the UK we have some awesome waves, as the saying goes 'Every dog has its day!', but we do suffer from inconsistent surf. To make the most of it we need to keep in shape ready for the next swell. So keep up the physical – swim, stretch, SUP, paddle board, skate, whatever it takes to keep you moving. Remember as surfers we need to be flexible and nimble so piling on the muscle in the gym might actually be counter productive to your surfing. Be mindful of your exercise and of course don't injure yourself training for surfing!
 
More reasons to join Surfing GB
Discounts on your holiday with Lanzarote's Eco Retreats
And of course a whole year of 10% discount at Surfdome
 
Check out their website for even more reasons