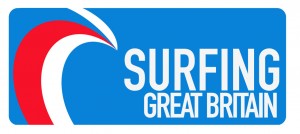 Your weekend run down from Surfing GB
Surf Forecast
Atlantic swell report:
Its shaping up to be a weekend of waves, there is quite a bit of wind around too, so be picky about the time you surf. It might be big enough in a few locations for the sheltered spots. But essentially there's plenty of swell to play with, avoiding the wind is the name of the game!
Channel coast swell report:
The Swell isn't big enough to push up the channel ….. but what's that I can see on Monday?
North Sea swell report:
Unfortunately no action in the way of surf this weekend, which is a shame as the UK pro surf tour hits Scarborough this weekend.
 
What's on this weekend
The UK Pro Surf tour lands in Scarborough this weekend for the second stop of the 2014 season. Although the surf seems like it could be a no show, so the call will be made soon if the contest will run.
The British Stand UP Paddle Association (BSUPA) are holding their annual SUP wave event at Watergate Bay in Cornwall. Where there is plenty of swell this weekend which will make some great viewing, get down there to see the best of British SUP wave riding!
 
This week's tip
Don't' walk past that plastic bottle!
We've seen it many times, surfers rolling their eyes at all the marine litter as they walk back up the beach. Don't walk past it!! Pick it up and put it in the bin, imagine if everyone who went surfing picked up a couple of bits of marine litter every surf, what a difference that would make!
The Marine Conservations society, Surfers against sewage and Keep Britain Tidy's Beach care organise great mass beach cleans. But we should all do our bit all the time – check out the 2 Minute Beach Clean, a new movement that is encouraging all beach users to spend a little time on their visit to the beach to grab a few bits of junk and bin it.
Join in! its our playground, its all our responsibility, lets keep an eye out for it!
 
Each week we will give you another reason to join Surfing GB (for a full list check the Surfing GB website)
10% discount off holidays with West Java surf tours and FREE accommodation for sponsored UK riders! West Java has some awesome and quiet waves, get out there!
Unlimited 10% discount for the entire duration of the your membership right here at Surfdome.
 
This week's UK surf video:

2014 Posca British Junior National Surf Championships
More from Surfdome: