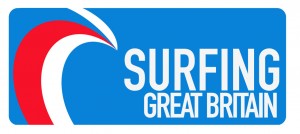 Your weekend run down from Surfing GB
Surf Forecast
Atlantic – Where to go:
With fresh SW winds and mid sized swell, you'll need to find some shelter, but not too much that the swell can't get in. Some of Newquay's sheltered beaches might be the go. Head to the Surfing GB affiliated Newquay Surfing School for a lesson.
Channel – Where to go
With not much on offer, head for the most exposed spots. Around Swanage, on the Isle of Wight and further east around Eastbourne. Head down to Surf steps Surf School in Bournemouth, a Surfing GB affiliated school, to brush up on your skills.
North Sea – Where to go
Really not too much on offer on the East coast, but go speak to Longsands Surf school in Tynmouth and they will let you know the best options for booking your next surf lesson. But head up to the North coast of Scotland and there's some good chances of scoring, check the charts and plan your trip!
The World – Where we'd go
This is the fun part where we mind surf the planet!
But actually this weekend we'd probably stay closer to home and head to Thurso, north coast of Scotland on Saturday. The waters still (relatively warm), solid swell and an offshore wind! Another option would be the west coast of the Northern Americas, there's a good NW swell hitting the coast this weekend, again the waters still warm and plenty of options available.
 
What's on this weekend
The UK Pro Surf Tour is in Saltburn this weekend, with not much swell on the horizon keep checking the UKPST facebook page for the final call on if it will run.
Following on the UK Pro Surf Tour heads up to Thurso on Monday, where the story is slightly different with swell, the weekend looks solid and there is still swell around during the week with variable winds. This is the UK's premier event and always great to watch. Wrap up warm and take a flask of the hot stuff!
 
Product of the week

The Pyzel Flash – Amazing these are now available in the UK through Surfdome! John John has been on top form riding his Pyzel boards, they look sweet under his feet. OK so this isn't the board he one the Quick pro on, but its great all round good wave board. Check out the video here:

Each week we will give you another reason to join Surfing GB (for a full list check the Surfing GB website)
10% off Accommodation at Baggys Surf lodge in Croyde, North Devon. Overlooking The UK's best beach break and with a Surf school right on site – Why not! And of course 10% unlimited discount for the duration of your membership at Surfdome!
 
This week's UK surf video: