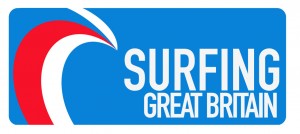 Your weekend run down from Surfing GB
Surf Forecast
Wherever you enter the water this weekend know your limits, stay safe and look out for others. If in doubt don't go out! Our thoughts go out to the families of and the lost souls last weekend.
Atlantic swell report: There is plenty of swell around but it comes with the old faithful SW wind, which does occasionally swing round to more southerly. Find some shelter from the wind.  Get down to Woolacombe Surf School in Woolacombe North Devon, and head south to Putsborough for more shelter.
Channel coast swell report: A good chance of some wind swell this weekend, the best of it being Sunday morning, it will be choppy but something to play with. The exposed spots will be the shout. Head down to Surf Steps in Bournemouth for a lesson.
North Sea swell report: Not looking like there will be much on the North East this weekend Saturday morning being the best of it with a little clean wave. Head along to Saltburn Surf school to see what fun they can arrange you. Saltburn will more than likely pick up any swell going. Head further north for more chance of swell on Sunday, with southerly winds and nice sized swell the north coast of Scotland will have some waves on offer.
Our pick for a surf anywhere in the world this weekend: Once again closer to home there are some classic conditions on the way, we'd certainly be considering Ireland this weekend with a solid Northern Atlantic Swell hitting. Hawaii's getting another solid swell too and slightly in front of it is a smaller NW swell hitting California. But if push came to shove we think we would be heading to south OZ for the swell hitting Bells Beach!
 
What's on this weekend
The UK Pro Surf tour will rap up its premier event this week in Thurso and head south to Tynemouth. There looks like a small clean wave on the Saturday morning but nothing to special. However, its getting down to the business end of the UK pro surf tour so it will be super interesting to see how it pans out.
 
Product Of TheWeek


Skindog Euro Star – To have the input into these boards from the most successful UK surfer is gold. Ben's tittles are easy to lose count of! But European number one and world number two are ones not to forget.
A performance longboard that works well in good waves, tight in the turn due to the rounded pin tail and refined rails, but still with nose riding ability up front.
 
Here's Ben hard at work in the office making sure his products are up to scratch:

Each week we will give you another reason to join Surfing GB (for a full list check the Surfing GB website)
10% Surf trips to Portugal with Ride351. And of course 10% unlimited discount for the duration of your membership at Surfdome!
 
This weeks UK surf video