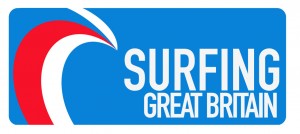 Surfing GB shares their insider tips to help you get your surfing fix over the weekend.
Surf Forecast
Atlantic swell report: It looks like there will be some small wind swell to play with, so get the tides right and you may enjoy a few turns this weekend. It will be far from epic but what else did you expect… It's July!
Channel coast swell report: The summer calmness prevails. Get out for a paddle, sea swim , SUP or a stretch on the beach. You might not be surfing but make sure you keep the salty water in your life.
North Sea swell report: The small swell this week drops to next to nothing by the weekend. It will be times like this when the wave pools in Bristol & Snowdonia will come into their own!
What's on this weekend
O'Neill – Today is perfect tour, Croyde Bay:  The ultimate UK surf road trip continues as the Today Is Perfect bus stops off at one of the best spots in the south west. Check out the latest gear, hang out with the pros and have an awesome time with team O'Neill.
J Bay Open Online: The pros return to the classic South African point break! Quite rightly the legendary right hander is back on the dream tour; so sit back and watch the best draw deep bottom turns and express their surfing style on the beautiful canvas that is Jeffreys bay.
This week's surfing tip
Always respect your fellow surfer, especially the local one. Surfing can be traditionally territorial and recognising your role in a line up is important.  Never paddle straight out to the peak, work your way up with a hello and smile –you'll get more waves guaranteed!
UK surf video of the week