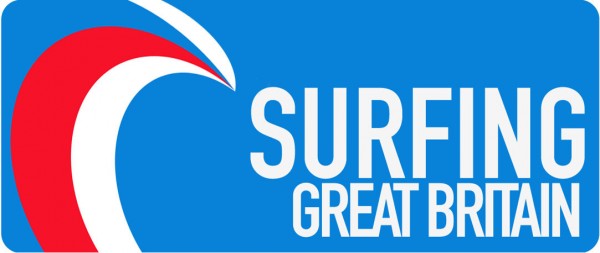 Your weekend run down from Surfing GB
 Surf Forecast
 
Atlantic swell report:
There is plenty of swell around, but also a strong West, South West wind. Enough swell to get into those sheltered spots, particularly on Sunday. But remember to be respectful when visiting, the local community aren't that used to seeing a bunch of surfers turn up. Park nicely, smile and leave nothing behind!
Channel coast swell report:
So Sunday will receive some good ground swell, but again this will have some strong winds from the West with it. A few spots will be on that offer shelter from the wind, plan Sunday right and you could score!
North Sea swell report:
Its going to be pretty flat this weekend on the NE coast, with quite strong winds. So go steady on that SUP paddle.
Our pick for a surf anywhere in the world this weekend:
Well once again the biggest swell in the world this weekend will be right here in the Brit Isles and some rare spots will be firing (there is no way we will tell you where on the interweb!) But for somewhere more tropical we would head to the Chagos Islands in the Indian Ocean as a tight compact low heads right past it! The reefs will be on!
---
The Personal Touch
What's on this weekend: 
Plenty of surf coach training on this weekend, so if you are looking to train come take a look at our website for more details.
The Old, The Young and The Sea will be showing in the Thatch in Croyde on Wednesday arranged by the Museum of British Surfing. An award winning surf flick that nods its head to the retro and travels the Atlantic coast line looking for waves. For those of us further north there was a chance to see it in Scarborough on Weds night.
Product Review:
So the days are getting longer, which gives us more chance to get in the sea. But its not yet warmed up! Getting changed in those windy car parks after a super session, or taking the hike in your suit to that spot X can still have a bite of cold and numbness. Well actually it doesn't need to, thanks to the clever chaps at Dryrobe, not only do these keep you warm and out of the wind, but they dry you too! We actually cant stop wearing ours, toasty!!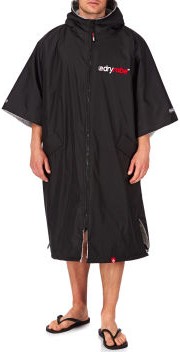 Dryrobe Advance Poncho
Features:
All weather change robe
Super lightweight construction with no shoulder seams
100% waterproof and windproof outer shell
Sealed seams completely prevent water entry and enhance durability
Synthentic lambswool lining for warmth and comfort
Two-way, reversible YKK® front zip opening
Soft lined external pockets to keep hands warm
Large internal storage pocket to store underwear, thermals or clothing
Internal security pocket with two-way waterproof zipper
 
 
 
 
 
 
 
Here's the lads on a trip to cold cold Scotland using their Dryrobes:

 
---
A Little Something Extra
 
Each week we will give you another reason to join Surfing GB (for a full list check the Surfing GB website):
Up to 15% off the Lodge Portugal – for your next surf trip to Europe's premier location
And of course 10% unlimited discount for the duration of your membership at Surfdome!
 
This weeks UK surf video:
So NS surfboards and Dryrobe team rider Taz Knight's video went a bit viral recently, the Brit surfer is on an Epic trip and came face to face with Todos Santos (Try holding your breath every time he's under water, then flap your arms as if your life depends on it when he's up!)
 

---