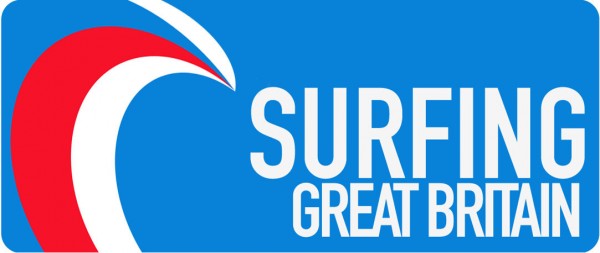 Your weekend run down from Surfing GB
**Big News, Surfing GB membership now provides personal accident cover in the Surf**
 For more information, visit Surfing GB Insurance.
 Surf Forcast
 
Atlantic swell report:
Plenty of swell this weekend, but backed by the old faithful SW wind, so head for those sheltered spots. Tuck yourself behind a headland and you'll find a few sections to smash!
Channel coast swell report:
There will be some wind swell this weekend. It's backed by some pretty strong SW winds, but there is almost enough swell to get into the more sheltered spots. It could be worth a closer look at the charts just before you set off, but there is certainly something to play with, (just not sure about the quality!)
North Sea swell report:
Its looking pretty flat on the NE coast this weekend, get the SUP out and keep the peddling arms going. But be careful as there are strong offshore winds.
Further North there is a decent amount of swell, but the winds are mid to strong and super variable, so it's likely to be messy in most spots. A bit of planning and you will find an hour or two of fun!
Our pick for a surf anywhere in the world this weekend:
The southern hemisphere swells are coming to life! That's not denying Hawaii of a decent swell. But for us, we'd be heading to Shipsterns in Tasmania as a solid swell swoops passed the bottom of Aus – although it would be to simply watch, we still have all our marbles and don't fancy tackling the freak of a wave!
---
The Personal Touch
What's on this weekend: 
 
The Surfers Against Sewage big spring beach cleans are on this weekend. There are hundreds on all over the country, (and not all on beaches!) Marine litter is a massive problem. As surfers we must do our bit to protect our playground. Check the SAS site for details of a clean near you – http://www.sas.org.uk/events/
If you can't make the events this weekend, then make sure you carry out a 2 Minute Beach Clean every time you visit the beach – https://www.surfdome.com/2-minute-beach-clean
Typically for this time of year there is a stack of training courses for you to jump on to become a lifeguard or Surf instructor – check out our website!
 
Product Review:
It's that time of year when the days get longer and we start to pull out all our kit from the back of the garage / shed. No matter what kind of wave craft is your standard, we all need a classic longboard in the quiver. For the small day, to find our inner style, to connect with the old school or just because they are darn right fun and get us in the sea when it's small.
For a true Brit classic look no further than the beautiful piece of art from the guys at Gulfstream Surfboards – The Saunton foil.
 
 
Gulf Stream Saunton Foil Surfboard
£849.99

A full, slightly peaked nose leads to a wide point that is 6 inches forward of the middle.
This, combined with the board's thickness and 23 inch width is what makes the board so stable and cruisey to ride
Bottom Shape:
Pronounced rolled vee which helps to flatten out choppy conditions and promote rail to rail turns
50/50 Rails:
Enables you to cruise smoothly and nose ride with more control
Low Rocker:
Traditionally low to promote early wave entry and nose riding
Tail Shape:
Pulled out into a wide square tail and has a little extra tail kick to help turning
Performance

 

Features:
Paddles easily and is incredibly stable. Built for early wave entry and lets you make smooth turns
Fin Setup:

 

Large single fin configuration. Once it's locked into the wave, nose riding is easy
Recommended Wave Height:

 

1 – 3ft
 
 
 
 
 
 

SAUNTON FOIL from wavedreamer on Vimeo.
 
 
---
A Little Something Extra
 
Each week we will give you another reason to join Surfing GB (for a full list check the Surfing GB website):
20% off travel insurance with Offsure
And of course 10% unlimited discount for the duration of your membership at Surfdome!
 
This weeks UK surf video:
The Surfs been pumping of late, here's Lyndon from one of Surfing GB's affiliated Surf School – Lyndon Wake Surf School – showing us all what we are aiming for:

More from Surfdome >